有

yǒu have

Made up of [

月

yuè

moon; month radical 74]
Note
Derived from a hand grasping a piece of 'meat' which has been replaced by 'moon' over the years
Number of strokes
6
Related characters
Using

月

yuè
:
明

míng (bright)
能

néng (to be able to)
前

qián (front)
隋

suí (Sui)
肝

gān (liver)
青

qīng (green)
朋

péng (friend)
朋

péng (friend)
胶

jiāo (to glue)
胆

dǎn (the gall)
Sounds same
友

yǒu (friend)
酉

yǒu (wine vessel)
Different tone
尤

yóu (outstanding)
右

yòu (right)
又

yòu (also)
Pronunciation
Sound file kindly provided by
shtooka.net

➚
under a Creative Commons Attribution Share Alike License

Stroke order for character 有, kindly provided under
Wikimedia creative commons license

➚
Proverbs
常将有日思无日,莫将无时想有时
cháng jiāng yǒu rì sī wú rì, mò jiāng wú shí xiǎng yǒu shí
When rich, you have time to dream, but do not dream of riches when you are poor
话里有话
huà lǐ yǒu huà
There is more in what was said than is obvious
今朝有酒今朝醉
jīn zhāo yǒu jiǔ jīn zhāo zuì
Take advantage of good fortune while it is around
萝卜白菜,各有所爱
luó bo bái cài, gè yǒu suǒ ài
Everyone has their own preferences
人各有能有不能
rén gè yǒu néng yǒu bù néng
Everyone has their own particular set of skills
生活有爱幸福,为爱生活愚蠢
shēng huó yǒu ài xìngfú, wèi ài shēng huó yú chǔn
Love is not the most important thing
Phrases
我有六张红票
wǒ yǒu liù zhāng hóng piào
I have six red tickets
没有
méi yǒu
have not
等一等有票
děng yī děng yǒu piào
Please wait... Yes I have a ticket
Routledge Grammar:Basic Chinese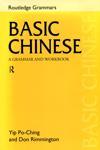 If you want to go beyond speaking and writing 'tourist Chinese' you need a good grounding in Chinese grammar. This Routledge guide goes far beyond memorizing useful phrases and serves as an essential course if you want to speak Chinese well and understand Chinese text. All the Chinese is in both pinyin and characters. It does not include a dictionary section so you will need a dictionary in conjunction with the book.
More details...

➚
恶

è evil; fierce; vicious

Made up of [

心

xīn heart radical 61,

二

èr two; 2 radical 7]
Origin
Representation of ugliness over heart hence evil - ugly heart
Full information for

恶

Chinasage is a new web resource, started in 2012, pages will be added, enhanced and re-formatted regularly. Please check back soon for updated information about China.
We would be most grateful if you can help improve this page. Please visit our (secure) contact page to leave any comment. Thanks.
Citation information: Chinasage, 'Chinese character yǒu 有 have', , Web, http://www.chinasage.info/chars/fch_you_have.htm.
Please wait...
Downloading information about character
Copyright © Chinasage 2012 to 2018
Please wait...
Downloading information about character