Chinese proverbs about consideration
Working together requires consideration for other people, and this thought features in many Chinese proverbs. Things get along much better if everyone works in harmony.
peace reside happy enterprise
Live and work peacefully and contentedly
Wishing you well in a new home
not tell but leave
No words when leave. Leave without saying farewell
Leave without saying goodbye
city gate destroy fire , calamity reach moat fish
Burning a city gate kills the fish in the moat
A drastic action may unintentionally affect other people. Show consideration for all
be born enter death
To risk one's life
Willing to risk one's life. Offer loyalty
Through thick and thin
strike person not strike 'face'
Better to hit person than their reputation. Losing 'face' is a major consideration for Chinese people
Be diplomatic or tactful when giving criticism
To err is human; to forgive divine
catch fish forget trap
After catching a fish forget the trap
Ungrateful behavior, ignoring what made it possible
Don't bite the hand that feeds you
kindness will enemy repay
Repay kindness with hostility
Reject kindness
Biting the hand that feeds it
wind rain same boat
On the same boat in a storm
Facing troubles together
A trouble shared is a trouble halved
separate bank observe fire
Watch the fire burn from the other side of the river
Just observing and not helping others when help is needed
look at left and right sides but then talk him
Looking both ways and changing the subject
Avoiding talking about something; taking a long digression
go river destroy bridge
Dismantling the bridge after crossing it
Not showing consideration for those who follow
injure crowd this horse
Bring injury to the group
The bad person of the family
Bad apple; Black sheep
across walk bully road
Walking sidewise to block the way
Being deliberately obstructive
marry disaster foremost person
A person in misfortune blames someone else
Put blame onto others
family shame not allowed outside scatter
Family shame should not be spread
Keep family problems within the family
house house door door
Every family
The whole community
holiday pity submit to alter
Hold back on grief and accept to the mishap
Often said as a token of condolence on a death
candle illuminate bright other people, but destroy extinguish itself
A candle illuminates others at the cost of burning itself up
Helping others at the cost of not helping yourself
Love thy neighbor as thyself
radish cabbage, each have place fond
Some prefer radish while others like cabbage
Everyone has their own preferences
Each to his own
View of old city wall and modern buildings,
Xi'an
rough sparrow although small, five innards all complete
Small as it is, the sparrow has all the vital organs
A person is a person regardless of size. Complete in every detail
throw brick draw jade
Cast out a brick to invite jade
Modestly allow others to contribute to conversation by making a silly remark
energetic seize melon not sweet
A melon taken off its vine is not sweet
Coercion never ends up satisfactorily. Leave things to develop naturally
person must have face, tree must have skin
Keeping a good reputation is as essential as bark is to a tree
Reputation ('face') is important to maintain at all costs
enter village follow custom
When entering a village, follow its customs
Take account of local people and opinions
When in Rome do as the Romans do
guard mouth like bottle
To keep mouth shut, like a bottle
To avoid giving the game away; to not breathe a word
See no evil, hear no evil, speak no evil
tree fall monkey troupe break up
When a tree falls, the monkeys scatter. When a leader loses power, his followers are disorganized.
An organization needs a strong leader. Chaos results when a leader is deposed.
rabbit no eat burrow side grass
Rabbits do not eat the grass around their burrows
Thieves do not steal from neighbors
sleeve hand side observe
To look on with folded arms
To look on without offering any help or showing concern
one look same benevolence
Everybody treat same kindness
Treat all people the same
drink water think source
When drinking water remember the origin
Do not forget the source of your good fortune (particularly parents)
Biting the hand that feeds it
指桑骂槐
finger mulberry blame locust tree
Point to mulberry tree when the locust tree is to blame
Deliberately deflecting criticism to someone or something else. Often to protect friends or family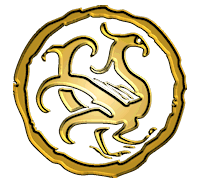 Our proverbs come with lots of information. The modern Chinese
characters
are followed by the proverb in
pinyin
. Next, there is a crude character by character transliteration into English, followed by a more accurate English translation. If this is a Chinese proverb alluding to history the meaning may still not be clear in English, so the general meaning follows. Finally some proverbs have fairly direct English equivalents, if so the English proverb is included at the end.
Our translations need improving, so please
let us know
if you can help with that.

Chinasage is a new web resource, started in 2012, pages will be added, enhanced and re-formatted regularly. Please check back soon for updated information about China.
We would be most grateful if you can help improve this page. Please visit our (secure) contact page to leave any comment. Thanks.
Citation information: Chinasage, 'Chinese Proverbs about empathy and consideration for others', last updated 8 Dec 2016, Web, http://www.chinasage.info/proverbconsideration.htm.
Copyright © Chinasage 2012 to 2018