Chinese proverbs about cunning
The advantages and disadvantages of using clever tactics to achieve your ends.
weapon not detest cheat
In conflict cheating is permitted
In warfare nothing is too dishonest
All is fair in love and war
The Chinese language is ideally suited for writing poems. The long history of Chinese has allowed
poems
written over two thousand years ago to be appreciated even today. The characters provide a concise method for conveying impressions and emotion.
move tiger leave mountain
Lure a tiger down its mountain. This is one of the age old strategms of war.
Lure an enemy out of its home territory in order to attack it
evil person first tell complaint
The offender is the first to complain
The perpetrator diverts attention by being the first to complain
Crying wolf
turn over cloud overturn rain
Conjuring clouds with one hand and rain with the other
Impressing by conjuring tricks
look at left and right sides but then talk him
Looking both ways and changing the subject
Avoiding talking about something; taking a long digression
fox fake tiger power
A fox will pretend to have the power of a tiger. The story is that a fox followed a tiger in a parade. The animals panicked and the fox claimed that this was because they were frightened of the fox not the tiger
A trick of cunning to appear more powerful
crafty hare three burrows
A crafty rabbit has three burrows
To succeed there must be several alternative strategies
There's more than one way to skin a cat
old crafty great cunning
To be very crafty and cunning
To be tricky, cunning, crafty. Well versed in the ways of the world
All's fair in love and war
bright know incident ask
Already knowing the answer
To ask a question when already knowing the answer
tree monkey but wear hat
A hat-wearing macaque
A worthless person hiding behind imposing looks. Trying to impress too hard
All that glitters is not gold
arrow mouth deny
To shoot arrows from the mouth. To deny the truth
To flatly deny
Chinese Language
Such an ancient language as Chinese has inevitably gathered very many characters and words that have histories going back hundred of years - far longer than any other currently spoken language. However the structure of Chinese language is quite easy to pick up and continues to be a source of fascination.
Read More
偷梁换柱
steal girder change post
Steal beams and replace them with poles
To carry out a crafty deception
hare die fox sorrow
A fox mourns the death of a rabbit
Showing false grief to conceal true feeling
To weep crocodile tears
first set about act strong
Striking first to demonstrate strength
To gain the upper hand by striking first
Strike while the iron is hot
smile inside conceal knife
A dagger concealed in a smile
Malice concealed by apparent friendliness
贼喊捉贼
thief shout 'stop thief'
A thief cries 'Stop thief!'
Diverting attention to cover misdoing
What the eye doesn't see, the heart doesn't grieve over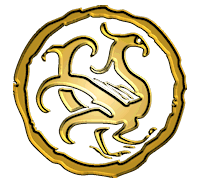 Our proverbs come with lots of information. The modern Chinese
characters
are followed by the proverb in
pinyin
. Next, there is a crude character by character transliteration into English, followed by a more accurate English translation. If this is a Chinese proverb alluding to history the meaning may still not be clear in English, so the general meaning follows. Finally some proverbs have fairly direct English equivalents, if so the English proverb is included at the end.
Our translations need improving, so please
let us know
if you can help.

Chinasage is a new web resource, started in 2012, pages will be added, enhanced and re-formatted regularly. Please check back soon for updated information about China.
We would be most grateful if you can help improve this page. Please visit our (secure) contact page to leave any comment. Thanks.
Citation information: Chinasage, 'Chinese Proverbs with a cunning plan', last updated 22 Nov 2016, Web, http://www.chinasage.info/proverbcunning.htm.
Copyright © Chinasage 2012 to 2017