Chinese proverbs that help with coping with life
This loosely knit group of proverbs all have to do with dealing with a particular predicament. Some of these just describe the situation without offering advice on how to deal with it.
beat gong start road
Beating the gong to clear the way for dignitaries
To publicize an event
The silk road from China leading to India and through Central Asia to the Middle East was the longest trade route by land. It allowed early contact between the Roman Empire and China when silk was in much demand in Rome. The abandonment of the route led to a slow decline of the whole of northern China.
like sit needle carpet
Like sitting on a carpet of needles
To feel tense and uneasy
horse arrive accomplish merit
Horse win easy victory
Gain immediate victory
eye stare mouth blank
Staring eyes and mouth open
Dumb struck
hear news lose courage
Panic on hearing news
Panic stricken; terrified by news
feeling sweet fine wish
Delighted and helpful
Delighted to be able to help
heart broad spirit joy, matter matter obey profit
Heart joyful, work profitable
Feeling happy and relaxed
ten complete ten beautiful
Completely whole and beautiful
Perfection; faultless
use egg strike stone
Try to smash a stone with an egg
Overrate strength and be defeated. An ill-judged contest
produce rice cook accomplish well-cooked food
The rice has already been cooked
What has been done can not be undone
What's done is done
ice sky snow ground
Ice in the sky and snow on the ground
Encountering adverse conditions
precipice rein in horse
Rein in the horse at the cliff edge
Realize danger at the last moment
less look many odd
Things look strange to the unfamiliar
Unsettled by a new environment
day take continue
Day and night continuously
Working without a break. Exhausted
horse horse tiger tiger
Some people say it comes from an old story in which a horse and a tiger get into a fight. Neither animal could defeat the other. In time, mentioning the two animals together came to mean a fight with no definite winner - and ma ma hu hu came to mean 'so so.'. There is also a story that, a long time ago, an artist drew an animal. He asked other people what the animal he drew was. Some said it looked like a horse while others said it was a tiger. They said, 'ma ma hu hu' because the drawing was just 'so-so'.
So so; average; careless
arrow exist string on, not get no deliver
When the arrow is on the string, it must be shot
Things have reached a point when something must be done
chicken dog not stand
Even the chicken and dog are disturbed. General commotion
All in turmoil and excitement
tree cease make boat
The tree has been made into a boat
Too late to change anything
What's done is done
pass day as year
Each day passes as a year
Time seems to pass very slowly
Time drags on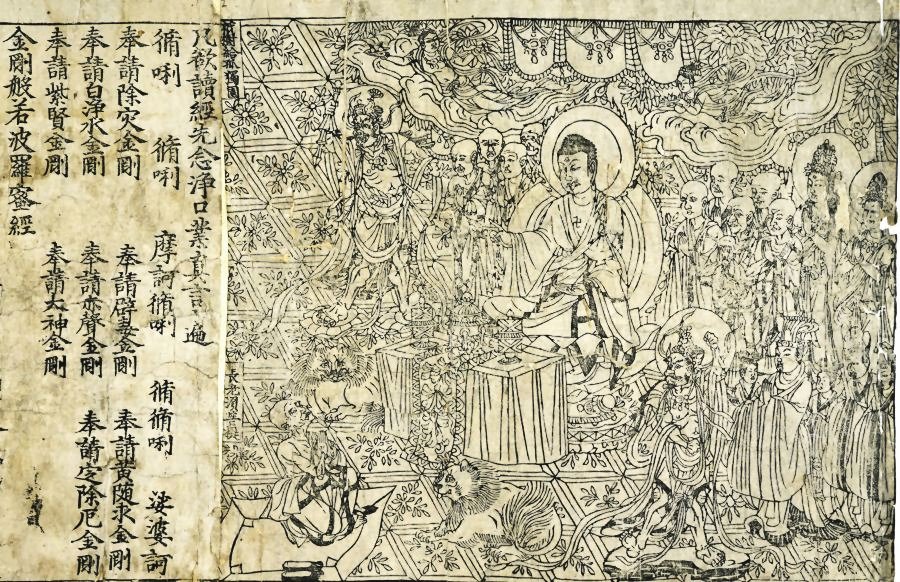 A page from the oldest known printed book - the Diamond Sutra, discovered near Dunhuang by
Sir Marc Aurel Stein

➚
in 1907.
British Library, London
Image available under a
Creative Commons license

➚
guard mouth like bottle
To keep mouth shut, like a bottle
To avoid giving the game away; to not breathe a word
See no evil, hear no evil, speak no evil
defect not conceal jewel
A speck on a jade stone can't obscure its brilliance
One small fault won't spoil the impression of an overall exceptional person
feather not yet mature
Not yet grown adult plumage. A fledgling bird - young and inexperienced
Still too young and immature
The State of China Atlas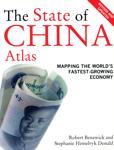 Geographical information can be dull and hard to interpret, this heavily illustrated book brings the subject to life with many colorful graphs and diagrams. There have been a number of published editions to keep the information up-to-date. It covers all the main economic and geographic data as well as government organization and the legal system. A very useful way to see how China compares to other countries and how different are the regions that make up China.
More details...

➚
bone thin as lath
Nothing but skin and bones
Emaciated
person mountain person sea
People everywhere
Huge crowds of people
flying bird walking animal
Birds and beasts
Wildlife
water deep fire hot
In deep water and fierce fire
In very deep trouble
Sikong see usual
Sikong is the title of a minister in China who said that entertainers were a common sight at feasts.
An everyday occurrence; nothing out of the ordinary
beaten head burnt brow
Head bruised and brow burned
In terrible trouble
Beaten black and blue
chaos seven eight dregs
Chaotic mess
To be in a terrible mess. Dirty and filthy
fragrant vanish jade broken
Fragrance is dissipated; jade is broken
Spoken of on the death of a beautiful young woman
Whom the Gods love die young
freedom unrestrained
Unrestricted freedom
To be carefree, peaceful and relaxed
leak hole hundred get out
Leaking through one hundred holes
Full of mistakes and errors
heart flower in full bloom
The flower of the heart in full bloom
Full flowering of joy
Chronicles of the Chinese Emperors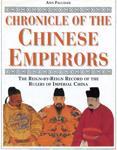 A lavishly illustrated delight. Covers all the dynasties in time order with every emperor getting a mention. The most attractive feature are the illustrated panels covering related cultural topics. It is a most commendable factual account of Chinese history. The only things it lacks, may be, are overviews of the time periods and putting events into a global context. As it is titled a 'chronicle of emperors' one would not expect it to cover the lives of ordinary Chinese people but all major developments are covered.
More details...

➚
good fortune beautiful hall emperor
Prosperous and beautiful
To have the best of good fortune
smelly not can equal
Worst ever smell
To give off an unbearable stink
four side Chu song
In the
battle of Gaixia

➚
troops surrounding the enemy sang songs of home, breaking their spirit.
Ambushed from all sides. Under sustained attack
net open one side
To leave one side of the net open
To give someone a chance of escape
To let someone off the hook
weak not restrict wind
Too weak to stand a gust of wind
Fragile, unable to withstand further setbacks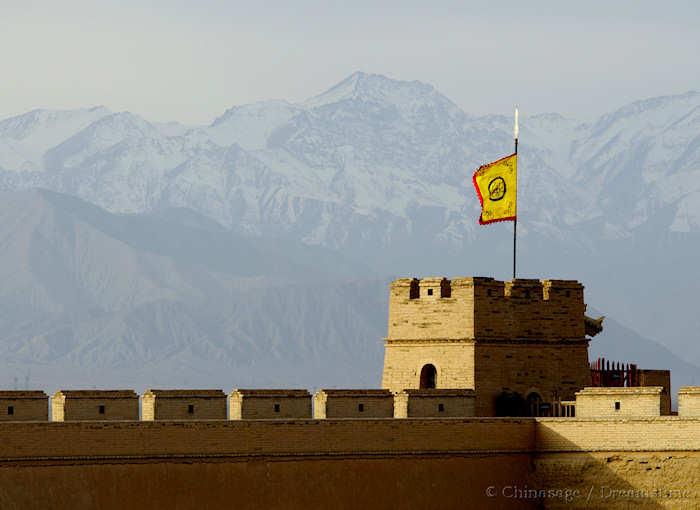 Jiayuguan fort with snowy Qilian mountains,
Gansu
wind blow grass move
The wind causes the grass to move
A minor repercussion of a larger action. A trifling consequence
mountain bright water elegant
Beautiful mountain scenery
Beautiful landscape
tie clever tie resemble
Weave skillfully life like images
Produce an image remarkably true to life; highly skilled
gate can net bird
The gate can catch birds. There are so few visitors that the door could be used to catch birds
Having few visitors
empty before terminate behind
Neither seen in the future nor in the past
Something that is genuinely new
speak Cao Cao, Cao Cao arrives
Speak of Cao Cao and he arrives. '
Cao Cao

➚
' of the Three Kingdoms is the embodiment of evil.
Someone who you are talking about happens to appear unexpectedly
Speak of the devil and he is sure to appear
Population
By 1762 the
population of China
had already reached 200 million people. This puts the modern figure of 1,312 million (in 2007) into context, it has always been a populous country.
Read More
tiger look at stare stare
A tiger's stare. To look covetously
To eye enviously
wife leave child break-up
Wife left; children scattered
A broken family
ride tiger difficult down
When on a tiger's back, it is hard to dismount
When taking risks you have to live with the consequences, it is difficult to back out
He who sups with the Devil should have a long spoon
put on new shoes, walk old road
Wear new shoes but follow old paths
Stick to the old ways while appearing to follow the latest trends
thunder sound big, rain drop small
Thunder is loud but little rain falls
Overly portentous. Reality does not match expectations
Empty vessels make the most noise
body face its border
Present and observing
An eye witness to an event
tree desire quiet but wind not still
The trees want to remain quiet, but the wind will not stop
In spite of a wish for peace, trouble is brewing
wind blow grass move
The wind causes the grass to move
A minor repercussion of a larger action. A trifling consequence
easy as turn over palm
As easy as turning over your hand
Simple. Very easy
nothing matter no climb three treasure hall
No-one comes to pray at the Temple of Three Treasures unless in trouble
Often it is obvious when somebody is after something
left right pride difficult
Both alternatives are difficult
In a dilemma
Be in a pickle
Thu 7
th
Jun
The power of the huge Chinese economy makes itself felt in all sorts of unexpected ways. One area of recent concern is the demand for a French export that is not food or wine but oak timber. China denuded itself of forests over the centuries and there is a severe shortage of quality hardwood. (There is however plenty of softwood (conifer) available from the north-eastern provinces). To allow woods to regenerate there are strong controls on felling and so China imports more timber than any other country. France has a good deal of deciduous woodland that has been carefully managed over hundreds of years so there is a good supply of mature oak which requires 100 years to grow. There is now very strong demand in China for quality wooden oak floors and furniture. Although this may be good for France's balance of payments it is bad news for the saw mills in France as the timber is sent to China unprocessed as it's far cheaper to process it there.
Read full story...
Read all our
news stories...
flower flower lifespan limit
Life full of experience. Dazzling world of excitement
World seething with life
ear eye one new
New sights and sounds
A change of place, everything fresh and new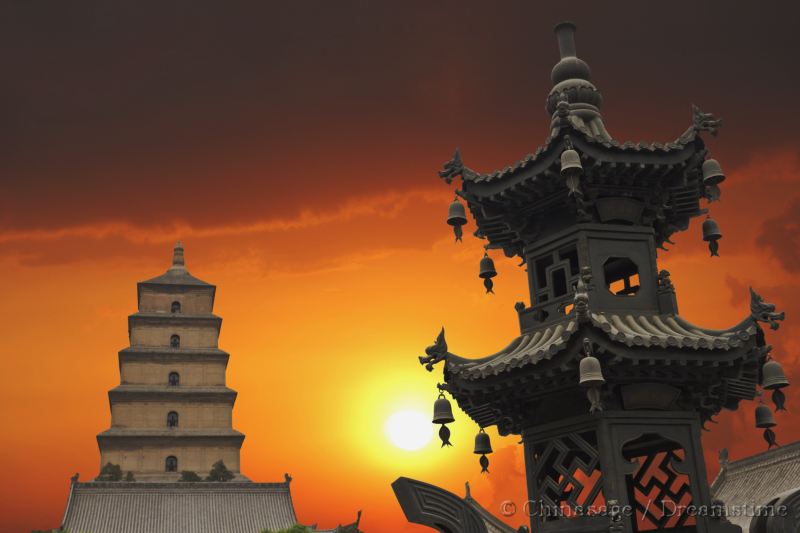 Sunset at the Giant Wild Goose Pagoda,
Xi'an
heat pot up of ants
As active as ants on a hot pan
In a state of feverish activity and excitement
step step tall ascend
Step by step promotion
Congratulation on promotion or a new job
heaven south land north
As distant as the heavens
Places or opinions that are very far apart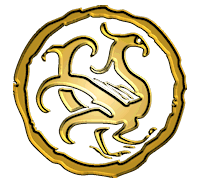 Our proverbs come with lots of information. The modern Chinese
characters
are followed by the proverb in
pinyin
. Next, there is a crude character by character transliteration into English, followed by a more accurate English translation. If this is a Chinese proverb alluding to history the meaning may still not be clear in English, so the general meaning follows. Finally some proverbs have fairly direct English equivalents, if so the English proverb is included at the end.
Our translations need improving, so please
let us know
if you can help with that.

Back to top

Chinasage is a new web resource, pages will be added, enhanced and re-formatted regularly. We would be most grateful if you can help improve this page. Please visit our (secure) contact page to leave any comment. Thanks.
Citation information for this page : Chinasage, 'Chinese Proverbs about coping with situations', last updated 6 Dec 2016, Web, http://www.chinasage.info/proverbsituation.htm.
Copyright © Chinasage 2012 to 2018
Please wait...
Downloading information about character