China Quiz Index
Thu 22
nd
Mar
China is well aware of the huge problems of waste disposal. Now that rural communities have more income there is far more plastic and other toxic waste that would normally have to go to landfill. The landfill is often not properly contained and escapes to poison the groundwater. Now Han Zhaobin of Hunan province believes he has come up with a solution. A small scale five ton incinerator is designed to leave very little toxic residue and a series of washing stages will remove toxic components from the smoke. A community level waste disposal unit will save transporting it to a large county level facility.
The Central government have recently announced an initiative to bring all rural communities out of poverty by 2050. Dealing with increased waste will be a necessary step in improving the standard of living of many rural communities.
Read full story...
Read all our
news stories...

We need your help to keep the Chinasage web site growing. Although we use a few targeted advertisements there are insufficient to maintain the web site. Please consider making a donation of however little or much you can afford.
To make a donation, simply click on the Paypal button below, it will take you to the official Paypal web site to make your donation simply and securely.
Many thanks, much appreciated.
Dip into history
Our history section has a page for each major dynasty, for the whole period from the time of myths and legends 5,000 years ago all the way through the Han, Tang, Song, Ming dynasties to the last great dynasty the Qing .
Read More
How well do you know China? Test your knowledge with our wide range of quizzes. Our quizzes are designed to test your knowledge of China and all things Chinese. We plan to add more quizzes, so send your comments and feedback for subjects you would like us to cover. All the questions have their answer somewhere on this web site. The order of questions and possible answers are different each time you take the test. Most people find these quizzes pretty tough so don't be discouraged. The picture quizzes ask you to identify well known landmarks in China.

Back to top

Chinasage is a new web resource, pages will be added, enhanced and re-formatted regularly. We would be most grateful if you can help improve this page. Please visit our (secure) contact page to leave any comment. Thanks.
Citation information for this page : Chinasage, '14 Free China Quizzes', last updated 18 Nov 2016, Web, http://www.chinasage.info/quizzes.htm.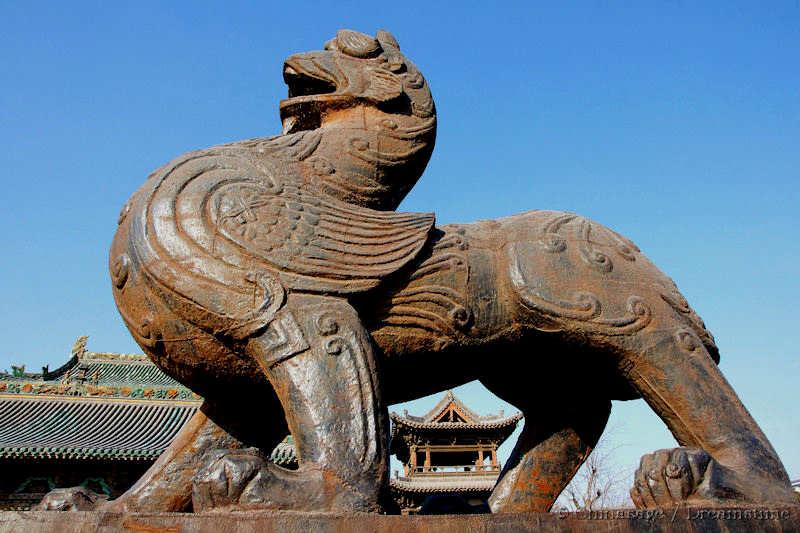 An ancient mythological beast (bixie) made of iron at Yuci Village,
Shanxi
Copyright © Chinasage 2012 to 2018
Please wait...
Downloading information about character