Five dynasties and Ten kingdoms 907 - 960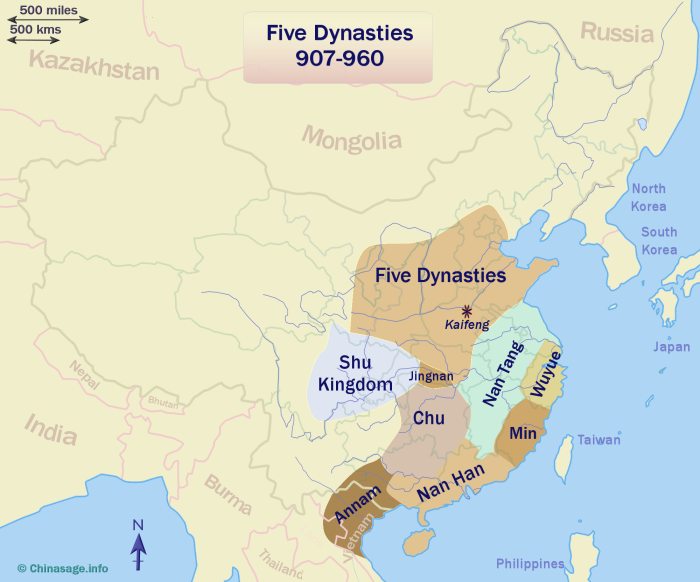 Tue 17
th
Oct
The BBC web site has published a web page with some interesting statistics about how China is changing.
In the last 3 years marriages have gone down 16% and divorces up by 16%. Divorces are still not very common compared to the U.S. but it may reflect a trend away from loveless marriages 'arranged' by families.
The gender imbalance stands at 114 men for 100 women. This will lead to may be 100 million men with no prospect of a wife. Increasingly desperate measures are being taken to get one including kidnapping and import from elsewhere in S.E. Asia. Now that the One Child Policy has been relaxed to a two Children the ratio should in time come back to normal.
The generation of millennials (born 1982-2004) are twice as likely to own a home than in the U.S.. There has always been a bias to save rather spend in China unlike elsewhere in the world. This is also part of the gender imbalance issue, owning a house is a good way for a man to attract a potential bride.
There are almost as many mobile phones as people in China. 97% of people have a cellular phone subscription. The Facebook equivalent in China is WeChat and it is even more popular there. With over 1,300 million people that is a lot of online traffic.
Studying abroad is seen as a passport to a lucrative career and a good marriage. From 2010 to 2016 the number of students has nearly doubled, now standing at over half a million, that's a large number of students.
Read full story...
Following the pattern of earlier dynasties the high point of the Tang dynasty was followed by a period of turmoil. The fifty years between the Tang and the establishment of the Song is given the name 'Five Dynasties and Ten Kingdoms' which aptly describes the internal strife. Some important developments were still made despite the apparent political chaos. These include the first use of gunpowder and the continuing tradition of binding the feet of young girls. The forced bending of the feet produced tiny 'lily' feet that prevented women from walking easily and was seen as a badge of prosperity - a household that did not need women to do manual labor must be well off. The printing of books, which had begun in the Tang dynasty gathered pace. This development enabled the Five Classics of Chinese literature to be printed for the first time in 953, which had a great influence on scholarship throughout the following centuries.
Teacup media
video for this topic by
Laszlo Montgomery
(audio only).

The Southern and Northern Kingdoms
➚
The names of 'Five Dynasties' are: Later Liang (907-923); Later Tang (923-935); Later Jin (936-947); Later Han (947-951) and Later Zhou (951-960) none of them lasting more than 17 years. The Emperors were essentially military leaders who usurped power for themselves and their families for a brief spell, so the term 'dynasty' is a little of an exaggeration. The Chinese love of historical continuity has elevated the northern warlords to the status of 'emperors' even though the smaller but more stable southern kingdoms were the more logical imperial dynasties. The transitions were confused and marked by turmoil rather than smooth succession; as this was often from father to adopted son not to actual son. In the Later Jin the capital moved to Kaifeng, Henan. Tribes from the north and north-west most notably the Qidan ➚ (Khitan) ruled parts of China for some years. There were numerous military coups; the imperial court lacked popular support and sound government.

Proverb
good fortune not double arrive, misfortune not single walk
Blessings come along alone; troubles often come together
Bad fortune is more frequent than good
While north China (centered on the Yellow River) had five dynasties, southern China had ten kingdoms, and remained relatively stable and free from conflict. The Shu kingdom with Sichuan as its core area maintained the vestiges of Tang civilization. It ruled an area similar to its predecessor Shu kingdom of the Three Kingdoms era long before. The ten small independent kingdoms were delineated by the Qingling mountains of southern China and proved defensible units of government.
The internal conflicts and continuing threats from beyond the northern border of China made it clear to everyone that a large integrated state was the only way peace and prosperity could be maintained for all. Zhao Kuangyin ➚ a General of the Later Zhou dynasty re-united the independent parts into the nation of 'China' again to found the Song dynasty. Many of the kingdoms peacefully acquiesced to his control rather than resorting to armed conflict.
The end of the dynastic system in China came after a very promising and prosperous start under the wise rule of the first four Manchu Emperors. Years of decline followed, with the
Opium Wars
and Taiping Rebellion culminating in the sad tale of the
Last Emperor Puyi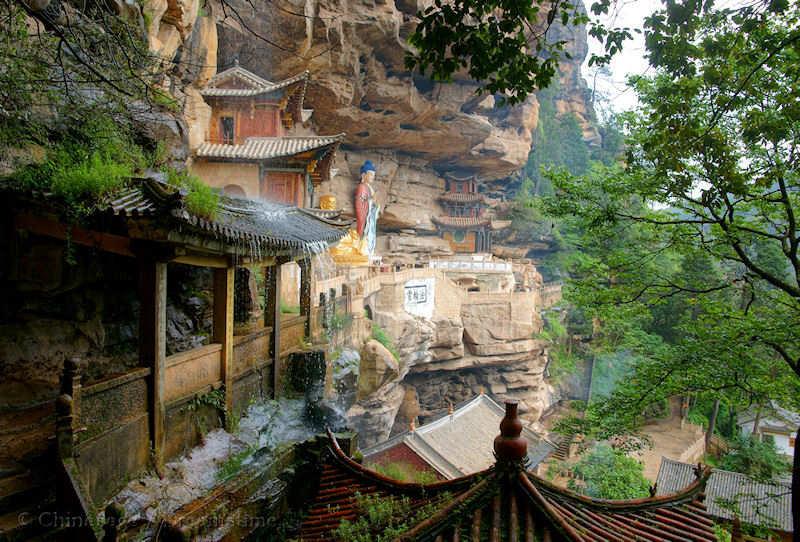 Shi Zhongshan (Jianchuan or Shibao) Grottoes, Dali,
Yunnan
Source references used for this page:
Book : China : A short cultural history, G.P. Fitzgerald, The Cresset Press, 1950
p. 377-380;

Book : China: A Concise History, Meyer, Littlefield Adams, 1984
p. 118-121;

Book : Chronicles of the Chinese Emperors, Ann Paludan, Thames and Hudson, 1998
p. 120-121;

Book : The Walled Kingdom, Witold Rodzinski, Fontana, 1984
p. 115-118

Chinasage is a new web resource, started in 2012, pages will be added, enhanced and re-formatted regularly. Please check back soon for updated information about China.
We would be most grateful if you can help improve this page. Please visit our (secure) contact page to leave any comment. Thanks.
Citation information: Chinasage, 'Five dynasties and Ten kingdoms: China 907 - 960', last updated 18 Nov 2016, Web, http://www.chinasage.info/dynastyfive.htm.
Copyright © Chinasage 2012 to 2017