Chinasage : All about China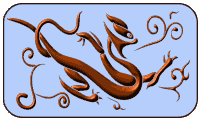 C
hina sage's information will be of use wanting to learn more about world's upcoming nation. We cover China's
history
,
traditions
,
language
and
provinces
.
China sage
is in active development – check back to see new and expanded information.
We have descriptions of each Chinese province , and the dynasties but just as importantly we cover all sorts of cultural traditions. We hope you find the site the best place to start your study of China. We plan to continue to improve and extend our coverage.
If you think you know about China, check out your knowledge with our Quiz section, all the answers to the questions are somewhere on the web site. Our source section has full reviews and descriptions of over a hundred books about China that have been used as reference material for these pages.
Events for 21st Jun
1992
Li Xiannian died 1992
(26 years ago)
Time in China

Beijing weather
Clear
81
° F /
27
° C
Jun 20th 2018 at 7:30pm UCT

K2
China has not only the highest mountain in the world on its borders:
Mount Everest
(Qomolangma) but also the second highest K2 on the border with Pakistan.
Read More
The iconic vision of the
Great Wall
snaking its way up mountainsides is known the world over. The true story behind the wall is more interesting than the widespread myths. Although it stands for China's enterprise and indomitable spirit, it in the end proved a monumental waste of human endeavor.
The island of
Hainan
is China's southernmost province. Many Chinese travel here for a holiday in the sun and recently some have been buying up holiday flats and houses. The tropical climate allows bananas and palms to flourish.
Together with tea and silk,
porcelain
from China is its most famous export. Prized the world over, high quality porcelain commands high prices at auction. Like silk the secret of its manufacture was a closely guarded secret for centuries.
The Cambridge Illustrated History of China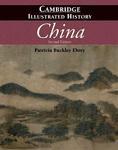 Cambridge University Press produce a mammoth in-depth history of China, this can be considered an abridgement of this work. It has copious illustrations and useful panels describing key parts of Chinese culture and history. It covers the whole time period from pre-history to the present day - a lot to cover in one book. It is a fascinating and engaging read and to be recommended as a key reference work.
More details...

➚

Proverb
nothing matter no climb three treasure hall
No-one comes to pray at the Temple of Three Treasures unless in trouble
Often it is obvious when somebody is after something
Mon 14
th
May
The devastating earthquake of May 12th 2008 was China's worst natural disaster in recent years. Nearly 90,000 people were killed - a huge number compared to many more high profile disasters (30 times the loss in the 9/11 attacks). It occurred in a rural area north-west of Sichuan's provincial capital Chengdu in the afternoon. Among the dead were up to 5,000 students. Many blamed the poor quality of the buildings which had been hastily constructed. Criticism of the government's role was suppressed and some feel that they never received adequate explanations.
China is very prone to earthquakes and holds the dubious honor of the most loss of life anywhere in the world. In 1976 the Tangshan earthquake, Hebei cost 650,000 people's lives but the worst still was 830,000 lives lost in 1556. The country is geologically diverse, made up of a mosaic of small tectonic plates that occasionally slip and slide against each other.
Read full story...
Read all our
news stories...
About Chinasage
We're building an exciting new information source all about China. We found other sites were poorly structured, too detailed (such as Wikipedia) or just too old-fashioned. What we thought was needed was a carefully constructed set of pages with strict editorial control so that links and pages are consistent, up-to-date and easy to navigate without clutter.
We chose the name "Chinasage" for the web site because this can be read as either "china sage" (中国英明 zhōng guó yīng míng) or "china's age" (中国时代 zhōng guó shí dài) , which promotes our new knowledge resource at a time when China has come of age in the World.
China Sage Site updates
Here are the last few updates made to the web site. For older entries please visit our site updates page.
Mon 21
st
May
We've upgraded the festival page so that it shows the upcoming festivals in date order rather than needing you to scroll down to the current day in the year. We've also included our month calender at the top for convenience. Please let us know if we are missing a festival or have a date incorrect.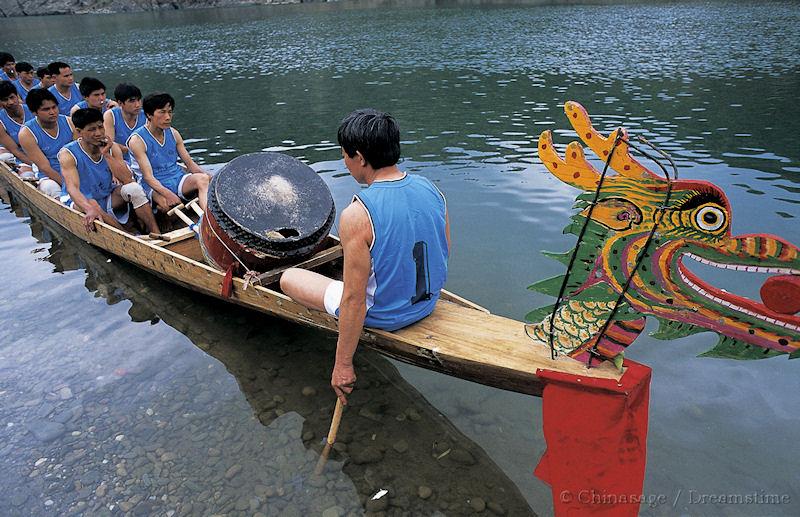 A
dragon boat
crew in
Guangxi
Wed 9
th
May
We've been busy giving the web site a crisper, less cluttered look. We've changed the top menu colors and font, simplified the graphics and spent effort making pages work better on the smaller mobile screen. The top level drop menu is now mulit-level allowing quick navigation to popular pages. If we've broken anything that you liked, let us know. Your comments on the new look will be much appreciated.
Thu 26
th
Apr
All about the strange version of English/Chinese used for trading in southern ports (c. 1750-1880). The language has Chinese features but is widely thought of as a simple form of English designed by the British for the Chinese to use but the real story is a lot more complex than that.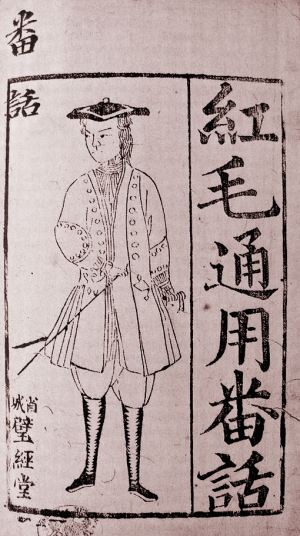 The Red-haired glossary,. c. 1835. Available under a
Creative Commons License

➚
Image by
McKay Savage from London, UK

➚
available under a
Creative Commons license

➚
January 2005
Conventions
We use a consistent style for links within Chinasage. An internal link taking you to another page within our site is shown like this while a link to a page on any other web site is shown like this ➚.
We use Chinese characters wherever appropriate. Most browsers should display both the characters and the pinyin correctly. Where the older Wade Giles system is still used we make sure this is highlighted. Except where stated all characters are the modern simplified form used in the People's Republic rather than the traditional ones (pre-1970s). To help you learn Chinese characters many of the very common characters are highlighted thus: 中 hovering the mouse over the character pops up a box showing derivation and usage information for the character.
Dates are given using the BCE/CE ➚ (Before Common Era and in Common Era) year convention rather than BC/AD. If a date is not followed by BCE or CE it should be taken as CE.
Authorship
All the text on the Chinasage web site is our own, we do not copy and paste from other web sites. We research each topic from a number of separate sources. The only exception to this are quotations and image credits. All text is our copyright and can not be used/copied without our permission. We are independent of any other company or government, the opinions expressed are our own. We do not receive funding from any external agency or organization.
Teacup Media (China History Podcast)
We are delighted to be able to promote links to Laszlo Montgomery's excellent Teacup Media ➚ series created over the last six years. Lazlo Montgomery ➚ has in depth knowledge of building commercial contacts with China over 25 years. This set of 175 podcasts totals almost 100 hours of audio commentary which covers every conceivable topic in Chinese history. Highly recommended.
Acknowledgments
We are extremely grateful to the many people who have put their photographs online for anyone to adapt and use. Without them our site would be very drab. If we are not using the image license correctly please let us know. Some pages use Javascript ➚ to create special effects such as our airport table and calendar. We are grateful to the original authors for providing their code to be used and adapted by anyone else. The online Chinese dictionary uses the definition from the CC-CEDICT project ➚ for which we are grateful for a generous free license.
Feel free to contact Chinasage to point out any errors, omissions or suggestions on how to improve this web site.
Copyright © Chinasage 2012 to 2018
Please wait...
Downloading information about character