Chinasage : All about China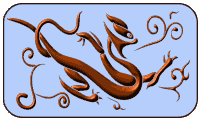 C
hina sage's information will be of use wanting to learn more about world's upcoming nation. We cover China's
history
,
traditions
,
language
and
provinces
.
China sage
is in active development – check back to see new and expanded information.
We have descriptions of each Chinese province , and the dynasties but just as importantly we cover all sorts of cultural traditions. We hope you find the site the best place to start your study of China. We plan to continue to improve and extend our coverage.
If you think you know about China, check out your knowledge with our Quiz section, all the answers to the questions are somewhere on the web site. Our source section has full reviews and descriptions of over a hundred books about China that have been used as reference material for these pages.
Battle of Talas
During the
Tang dynasty
the extent of Chinese ruled territory spread west through Central Asia. The decisive battle at Talas in 751 with the Arab Abbasid Caliphate led to the defeat of Gao Xianzhi and the end of Chinese western expansion.
Read More
Traditional Chinese Opera was the entertainment of all Chinese over many centuries. A long evening performance contains elements of drama, music, comedy, acrobatics and martial arts. Each region has its own distinctive form. Over time complex movements have been given specific meanings as a very sparse set is used open on three sides. The art form has inspired many Western composers to emulate the style.
China has deserts, mountains, lakes, rain forests and almost every other type of
geographical feature
you can think of. The country is made up of dozens of distinct regions with their own geology and climate.
The discovery of a huge number of '
oracle bones
' has added greatly to the knowledge of the origins of China's written script. It pushes back the written language to at least 3,500 years ago. Careful study of the inscriptions is still revealing information about life in
Shang dynasty
times.
Mon 19
th
Feb
With many people still celebrating the Spring Festival and the start of the Year of the Dog, I came across a piece describing the decline of what was the most famous breed of dog in China. The Pekingese were Dowager Empress Cixi's favorite dog and she kept hundreds. They were bred to look like tiny lions rather than dogs and Cixi kept them as lap dogs. They were given marble kennels in the Forbidden City and rested on silk cushions. Imperial eunuchs looked after the dogs and they were given the choicest meat and rice. As part of the spoils of the sacking of the Summer Palace in the Opium Wars (1860) one Pekingese dog was sent back to Queen Victoria which she kept as a pet called 'Looty'.
In China the Pekingese breed is not now popular, people now prefer poodles and other breeds. The small, local population is now considered so inbred that Chinese are looking to bring back Pekingese from overseas to re-invigorate the breed.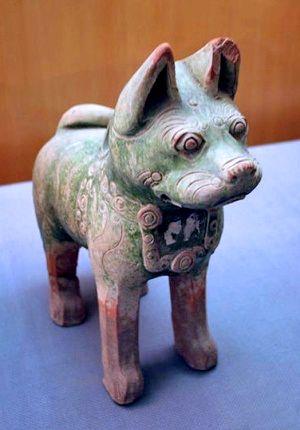 Read full story...
Read all our
news stories...
Writing characters
The art of calligraphy is still widely appreciated in China. Fine historic pieces by the great masters continue to achieve high prices at auction. To appreciate Chinese writing it is important to know how the characters are made with the brush. Our page on brush strokes lets you learn how to write in Chinese calligraphy.
Read More
Thu 22
nd
Mar
China is well aware of the huge problems of waste disposal. Now that rural communities have more income there is far more plastic and other toxic waste that would normally have to go to landfill. The landfill is often not properly contained and escapes to poison the groundwater. Now Han Zhaobin of Hunan province believes he has come up with a solution. A small scale five ton incinerator is designed to leave very little toxic residue and a series of washing stages will remove toxic components from the smoke. A community level waste disposal unit will save transporting it to a large county level facility.
The Central government have recently announced an initiative to bring all rural communities out of poverty by 2050. Dealing with increased waste will be a necessary step in improving the standard of living of many rural communities.

Collecting Garbage at Three Gorges Dam on the Yangtze River, China. Image by
Yoshi Canopus

➚
available under a
Creative Commons License

➚
Read full story...
Read all our
news stories...
About Chinasage
We're building an exciting new information source all about China. We found other sites were poorly structured, too detailed (such as Wikipedia) or just too old-fashioned. What we thought was needed was a carefully constructed set of pages with strict editorial control so that links and pages are consistent, up-to-date and easy to navigate without clutter.
We chose the name "Chinasage" for the web site because this can be read as either "china sage" (中国英明 zhōng guó yīng míng) or "china's age" (中国时代 zhōng guó shí dài) , which promotes our new knowledge resource at a time when China has come of age in the World.
China Sage Site updates
Here are the last few updates made to the web site. For older entries please visit our site updates page.
Tue 10
th
Apr
Even though China is the most populous nation on Earth (although soon to be overtaken by India) there is still room for wildlife away from the heavily populated regions. As China has deserts, snow fields, high mountains, tropical rain forests and vast grasslands the range of opportunities for wildlife is remarkably diverse. In our brief survey of the main regions within China and the more remarkable creatures and plants living there we are immensely grateful to people who have posted their entrancing photographs for public use.

Portrait of a male snow leopard (Panthera uncia) of the Rheintal zoo. Modifications made by
Niabot

➚
. Image by
Tambako

➚
available under a
Creative Commons License

➚
Fri 30
th
Mar
The yin and the yang is the best known concept from ancient Chinese wisdom. It is now used by everyone - and often incorrectly as it is about alternatives and balance rather than opposites. We've taken our short description of yin-yang out of the Feng Shui section, greatly expanded it and given it a section all to itself.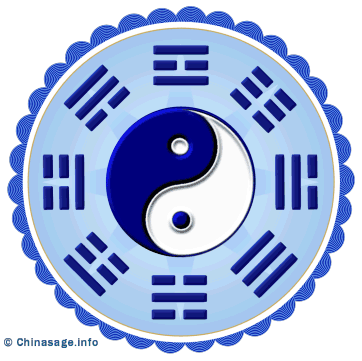 Tue 6
th
Mar
Korea is never far from the news these days and with the Winter Olympics just over it seems an opportune time to take a look into China's relations with Korea. It's unfortunately all too common for people not to know why we have ended up with a divided Korea, and that this division is certainly not of the Korean peoples choosing.
China has exerted a strong influence over Korea in the last two thousand years and shares many cultural traditions. There have been time when China invaded Korea but also times when China intervened to defend it from other invaders. In this new article we concentrate only on the history of foreign relations with Korea from the Chinese perspective.
Japanese Empress Jingu (169-269CE) setting foot in Korea. Painting by 1880 Yoshitoshi . Available under a
Creative Commons License

➚
Guangzhou Tower 2009
Image by
User:慕尼

黑

啤

酒

➚
available under a
Creative Commons license

➚
Conventions
We use a consistent style for links within Chinasage. An internal link taking you to another page within our site is shown like this while a link to a page on any other web site is shown like this ➚.
We use Chinese characters wherever appropriate. Most browsers should display both the characters and the pinyin correctly. Where the older Wade Giles system is still used we make sure this is highlighted. Except where stated all characters are the modern simplified form used in the People's Republic rather than the traditional ones (pre-1970s). To help you learn Chinese characters many of the very common characters are highlighted thus: 中 hovering the mouse over the character pops up a box showing derivation and usage information for the character.
Dates are given using the BCE/CE ➚ (Before Common Era and in Common Era) year convention rather than BC/AD. If a date is not followed by BCE or CE it should be taken as CE.
Authorship
All the text on the Chinasage web site is our own, we do not copy and paste from other web sites. We research each topic from a number of separate sources. The only exception to this are quotations and image credits. All text is our copyright and can not be used/copied without our permission. We are independent of any other company or government, the opinions expressed are our own. We do not receive funding from any external agency or organization.
Teacup Media (China History Podcast)
We are delighted to be able to promote links to Laszlo Montgomery's excellent Teacup Media ➚ series created over the last six years. Lazlo Montgomery ➚ has in depth knowledge of building commercial contacts with China over 25 years. This set of 175 podcasts totals almost 100 hours of audio commentary which covers every conceivable topic in Chinese history. Highly recommended.
Acknowledgments
We are extremely grateful to the many people who have put their photographs online for anyone to adapt and use. Without them our site would be very drab. If we are not using the image license correctly please let us know. Some pages use Javascript ➚ to create special effects such as our airport table and calendar. We are grateful to the original authors for providing their code to be used and adapted by anyone else. The online Chinese dictionary uses the definition from the CC-CEDICT project ➚ for which we are grateful for a generous free license.
Feel free to contact Chinasage to point out any errors, omissions or suggestions on how to improve this web site.
Copyright © Chinasage 2012 to 2018