Modern Chinese History
In this section on modern history of China we cover the last one hundred years. Our History section gives full coverage of the dynastic period from earliest times.
The Republic of China was founded on January 1st 1912, and we cover include pages on the Peoples Republic that was founded in 1949, the leaders of the P.R.C. and also the unique system of Chinese government. Looking both backwards and forwards there is coverage of China's ambitious program of space exploration; some musings on China's likely future trajectory and that formative experience for the founding P.R.C. leaders : the Long March.
China although predominately populated with the
Han Chinese
, has over 100 million people identified as belonging to other ethnic minorities. However these
people
are concentrated in the less densely populated 'fringes' of China so may form the majority in certain areas. Tensions with other peoples has been a cause of troubles throughout China's long history and continue to this day in
Tibet
and
Xinjiang
.
The
countries
that surround China have an interesting set of relationships. Wars, conquest and religion have defined the current boundaries of the Peoples' Republic. India, Russia, Pakistan, Myanmar and Afghanistan all have important borders with China.
Modern History
The Chinese reaction to the Versailles Treaty was the major turning point in modern Chinese history. Widespread student led protests throughout the country led to a change in government policy and a refusal to sign the treaty. It was a nationalist movement calling for solidarity againt foreign exploitation that was eventually to lead to the a militarized Guomindang and the foundation of the Chinese Communist Party.
Tue 11
th
Sep
While I normally try to give the positive news about China on this blog and on this web site I feel it necessary to mention the sensitive subject of Xinjiang.
The situation of Xinjiang is much more sensitive to the Chinese government than Tibet. Xinjiang has always been on the frontier of Central Asia and at times like Tibet has been independent of China. As well as an important trade route it is Xinjiang's oil and mineral resources that are of great financial interest.
The Human Rights Watch ➚ (HRW) has studied the plight of the majority Muslims in Xinjiang and have come to a damning assessment. Many policies are making the worship of Islam near impossible for Muslims.
Many Muslims have been detained for long periods without charge on the flimsiest of suspicions that they are somehow 'involved in terrorism'. Huge 'correction' camps of up to one million people have been built to 're-educate' the ethnic Muslim population. While it is true that there have been a few terrorist attacks ➚ by Xinjiang separatists the Chinese government should behave on the basis of evidence rather than fueling further ethnic tension.
Perhaps the long arm of history is partly to blame, the Panthay Rebellion ➚ (1856-73) cost about 2 million lives. But to modern eyes the widespread suppression of religious practices (shaving beards, clothing, learning local language, Muslim names) is unpleasant to see in an aspiring world superpower.
Muslim worshipers
kneel on prayer carpets outside of Id Kah Mosque at the end of Ramadan. Kashgar,
Xinjiang
Copyright © Dreamstime see
image license
Read full story...
Read all our
news stories...
China: A History of China and East Asia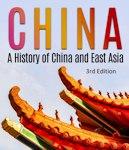 Gives a quick overview of the main events in Chinese history and also covers traditions such as martial arts and tradtional medicine as well as other key topics. A short book (129 pages) that can only hope to give a summary in that number of pages. Updated for 3rd edition in 2016.
More details...

➚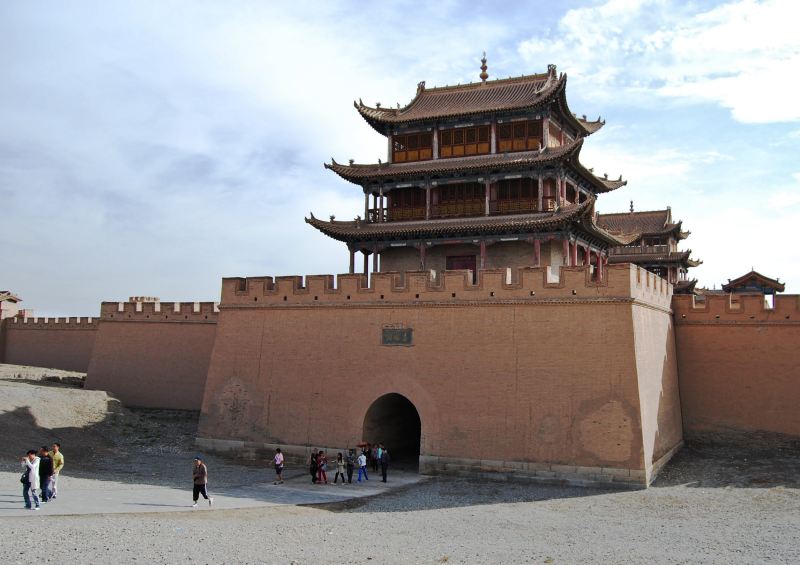 Fortress (14th century) at Great Wall of Jiayuguang, September 2009. Photo by
Sigismund von Dobschütz

➚
available under a
Creative Commons license

➚
.
Copyright © Chinasage 2012 to 2018
Please wait...
Downloading information about character