Modern Chinese History
In this section on modern history of China we cover the last one hundred years. Our History section gives full coverage of the dynastic period from earliest times.
The Republic of China was founded on January 1st 1912, and we cover include pages on the Peoples Republic that was founded in 1949, the leaders of the P.R.C. and also the unique system of Chinese government. Looking both backwards and forwards there is coverage of China's ambitious program of space exploration; some musings on China's likely future trajectory and that formative experience for the founding P.R.C. leaders : the Long March.
The
countries
that surround China have an interesting set of relationships. Wars, conquest and religion have defined the current boundaries of the Peoples' Republic. India, Russia, Pakistan, Myanmar and Afghanistan all have important borders with China.
Modern History
The leadership of the
People's Republic
since 1949 has been one of stability with an emphasis of continuity and steady progress. This was not the case in the early years. With China such a major power it is important to understand the background to the handful of people who have led China in a new direction.
Our
news page
covers subjects you probably won't have spotted elsewhere. We tend to avoid politics and economics to concentrate more on stories of traditions and culture. We try to choose good, positive news stories when we can find them.
Thu 28
th
Jun
The Chinese government is ramping up pressure for all nations to consider the island of Taiwan as a province of China. Under the 'One China' policy countries have for many years acknowledged the People's Republic as the only 'China'. Previously Taiwan was often referred to as 'Republic of China' due to the outcome of the Civil war ending in 1949. Now the government is insisting that Taiwan is listed as 'China - Taiwan' or 'China - Taiwan region' not as if a separate nation. In addition maps of the region should show Taiwan in the same color as mainland China. If airlines do not comply they may face extra tariffs and other sanctions. It represents a toughening up of policy and one more step towards the re-unification long dreamed of in Beijing. The model of two systems for fifty years adopted successfully in Hong Kong may be a preferred solution. This web site continues to treat Taiwan as a separately governed entity to reflect its current status. Should President Trump choose to strongly back Taiwan - as America has done since 1949 - we are all in for interesting times.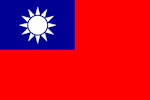 Read full story...
Read all our
news stories...
Here we list all China's main
airports
, giving information on location, facilities and easy to use distance calculator so you can plan a complex itinerary around China. We also give useful visitor information about air transport in China.
Testimonial
"Great information and education of the history of the leaders of China's history."
Chinese Leaders
Unsolicited comment from genuine visitor to Chinasage.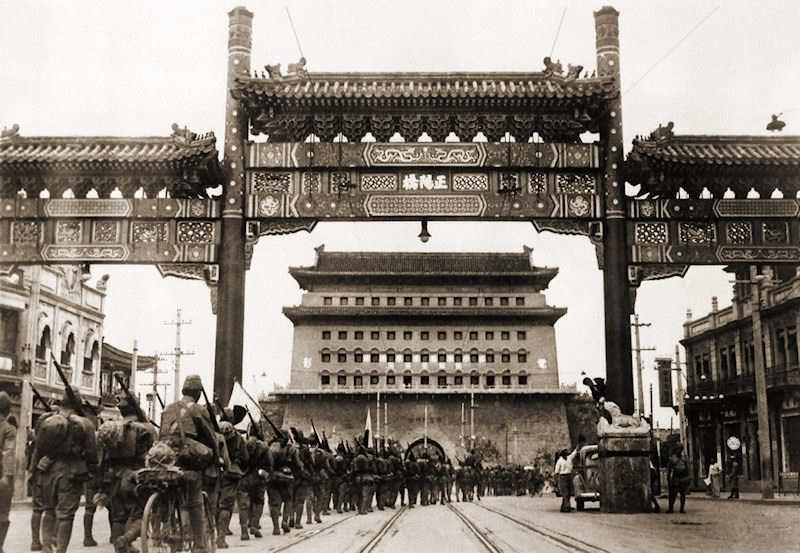 First pictures of the Japanese occupation of Peiping (Beijing) in China, on August 13, 1937. Under the banner of the rising sun, Japanese troops are shown passing from the Chinese City of Peiping into the Tartar City through Chen-men, the main gate leading onward to the palaces in the Forbidden City. Just a stone's throw away is the American Embassy, where American residents of Peiping flocked when Sino-Japanese hostilities were at their worst. (AP Photo). Image from
World War II: Before the War

➚
available under a
Creative Commons license

➚
.
Copyright © Chinasage 2012 to 2018
Please wait...
Downloading information about character