Modern Chinese History
In this section on modern history of China we cover the last one hundred years. Our History section gives full coverage of the dynastic period from earliest times.
The Republic of China was founded on January 1st 1912, and we cover include pages on the Peoples Republic that was founded in 1949, the leaders of the P.R.C. and also the unique system of Chinese government. Looking both backwards and forwards there is coverage of China's ambitious program of space exploration; some musings on China's likely future trajectory and that formative experience for the founding P.R.C. leaders : the Long March.
Modern History
The years 1912-49 marked the difficult transition from centuries of Imperial dynastic rule to that of a Republic. Sun Yatsen's dream of a democratic Republic was never achieved amidst the turmoil of the Japanese Occupation and then the Civil War with the Communists.
Modern History
The leadership of the
People's Republic
since 1949 has been one of stability with an emphasis of continuity and steady progress. This was not the case in the early years. With China such a major power it is important to understand the background to the handful of people who have led China in a new direction.
The building of
railways
became a competitive scramble between foreign powers in the late 19th and early 20th century. Railways were seen as the key first step in opening up inland China for trade. Britain, France, Germany, Japan and America all invested in the building of them only for the investment to be lost in the following years of turmoil.
God's Chinese son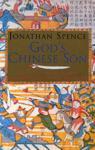 This book by the leading Chinese scholar of his generation turns his attention on the bloodiest Civil war in world history. The infusion of Western religion into CHina had toxic effects in the middle of the nineteenth century. This book details the full history of the rebellion and its long lasting effects on Chinese development.
More details...

➚
All about the history, health benefits of
Chinese cuisine
; also the etiquette of formal banquets. We also highlight the many regional specialities that can be found throughout China.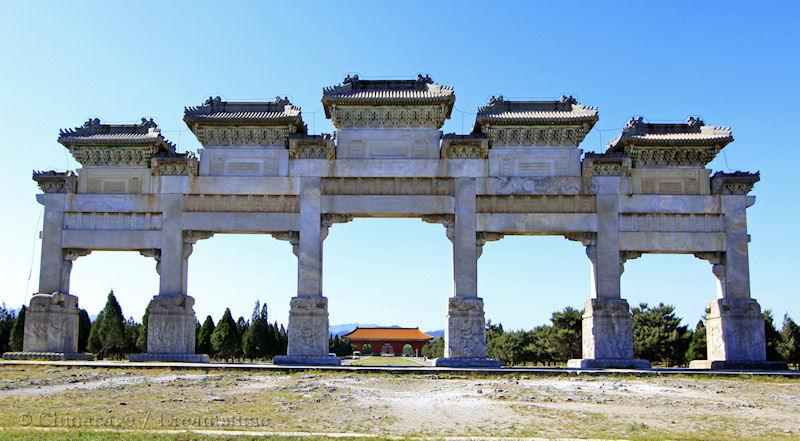 Stone archway at the Eastern Royal Tombs of the
Qing dynasty
, Zunhua,
Hebei

Chinasage is a new web resource, started in 2012, pages will be added, enhanced and re-formatted regularly. Please check back soon for updated information about China.
We would be most grateful if you can help improve this page. Please visit our (secure) contact page to leave any comment. Thanks.
Citation information: Chinasage, 'China's history since 1912', last updated 13 Dec 2016, Web, http://www.chinasage.info/modernhistory.htm.
Copyright © Chinasage 2012 to 2018