Chinese proverbs about character
People are all different, so proverbs that stress how important it is that we all rub along together are always helpful.
half catty eight taels
Two equivalent measures
Makes no difference; nothing to choose between alternatives
Six of one half a dozen of the other
classify tool one pattern
Possessing a unique style
Doing things your own way
not shame under question
There is no shame in asking help of those less fortunate
A cat may look at a king
slow opening flower did not certainly not smell
A late-blooming flower is not necessarily lacking in fragrance
Success late in life is still success
eat soft not eat hard
Only able to chew tender food, not the tough
Unable to withstand harsh criticism
put on new shoes, walk old road
Wear new shoes but follow old paths
Stick to the old ways while appearing to follow the latest trends
big develop thunder
Develop large thunderstorm
Fly into an extreme rage
To spit nails
east hasten west walk
Busy everywhere
Be busy; bustling about
kindness will enemy repay
Repay kindness with hostility
Reject kindness
Biting the hand that feeds it
every person can not looks mutual, sea water can not argue capacity
Neither a person can be judged by his looks nor can the sea be fathomed
Judging by appearance is dangerous
Do not judge a book by its cover
carry thorns ask pain
To carry a cane and ask to be punished
Admit a fault and offer an apology
Thu 4
th
May
In this article in China Daily the role of Confucian temples is examined. Should the remaining temples be run to draw in tourists or return to be places where Confucian doctrine is studied? Under Mao Zedong, most Confucian temples were torn down and the monks and officials dismissed. Confucius was held up as the epitome of all that was backward and out-dated. Gradually, since about 1990 Confucius has come back into prominence. The Chinese government supports the many Confucius Institutes springing up all over the world to promote Chinese culture and education. He is now seen as an ancient father figure representing the distinctive Chinese culture and philosophy.
A report on the status of the remaining 546 Confucian sites highlights the difficulties in maintaining them. The province of Hunan has the most Confucian academies including Yuelu that has been going for over a thousand years. With massive redevelopment of towns and cities all over China the temple sites are coming under increasing pressure from development.
There are Confucian sites outside China: Vietnam, Japan and Korea and many Asian tourists come to visit the Chinese temples. Of particular interest is the vast temple complex at Confucius' birthplace Qufu which is still inhabited by his descendents.
Lingxing Gate of Qufu Confucian Temple, Qufu, Shandong. January 2009.
Image by
Sean Shih

➚
available under a
Creative Commons license

➚
Read full story...
axe sharp no fear wood hard
A sharp axe does not fear hard wood
A talented person is not afraid of a difficult task
sea admit hundred rivers
All rivers run to the sea
We all shared a common destiny
good horse no eat return head grass
A good horse will not eat the grass behind it
Pride may forbid a person going back to his home town after failure. Do not dwell on past actions, progress forward
good person; good deeds
Good personality good deeds
Pleasant person; good actions
A good man is hard to find
crane stand chicken crowd
A crane standing amidst a flock of chickens
Being conspicuously different (often superior)
Standing head and shoulders above the opposition.
harmony face contended colour
Having a happy face looking contented
Amiable appearance
tiger father not dog child
A tiger does not father a dog
A son is similar to his father
Like father, like son
marry chicken follow chicken, marry dog follow dog
Marry a chicken and live with its ways, marry a dog and live with its ways
Changing approach and actions according to who you are with
When in Rome do as the Romans do
This is a pair of Chinese lady's shoes for bound feet. They are very small as the ideal length for a bound foot was seven and a half centimeters. Shoes for bound feet were called foot-binding shoes and lotus slippers in many non-Chinese communities. They are referred to by a variety of names in China and Chinese literature. These include gongxie (arched shoes), xiuxie (embroidered slippers), jin lian (gilded lilies) and san cun jin lian (three inch golden lily/lotus). Object description: These are lotus shoes with a triangular sole. They are made of bright red and blue cotton and cream silk. Elaborate designs of dragons and flowers are embroidered on the silk. The blue panel at the top has white and green satin stitching along its length. The heel is covered in green fabric. History: Foot binding was a custom practiced in China and occurred during the Song Dynasty ( 960-1279 AD), over a thousand years ago. Small feet were greatly admired in China. To ensure that a young girl's feet did not grow, her feet were usually bound after she was four years old. It was done with a stout bandage, the bandage being tightened daily after removal. The bound foot never ceased to cause pain while the woman walked. In 1911 this practice was banned by the Chinese government. Photo by
Queensland Museum

➚
, available under a
Creative Commons license

➚
.
tapestry up add flower
Add another flower to a tapestry
Taking too much trouble with detail to try to achieve perfection. Fiddling when already complete.
Gilding the lily
near vermilion that red, near ink that black
He who stays near vermilion is stained red; he who stays near ink is stained black
Taking on the color of the company kept. Adapting to surroundings
A person is known by the company he keeps
old illness duplicate issue
An old ailment returns
It is difficult to shake off a deeply rooted habit
The leopard does not change his spots
赏

shǎng to hand down

Made up of [

尚

shàng still; yet; to value,

贝

bèi shell; precious; cowrie shell radical 154]
Origin
The 'shang' element gives phonetic, 'bei' for valuables gives the menaing
Full information for

赏
nine ox two tiger 's strength
The strength of nine bulls and two tigers
Tremendously strong
wine meat friends
Friends only for the food and drink
Cupboard love. Fair weather friends
begin entrance see mountain
As soon as the door is opened see the mountain
To come straight to the point. Avoid procrastination
Brevity is the soul of wit
wolf feeling dog lungs
Wolf aggression, dog bark. Ungrateful; cruel and unscrupulous
Ungrateful and unscrupulous
old thoroughbred hidden stable, aspiration exist 1000 miles
The old horse in the stable still yearns to gallop 1000 miles
High ambitions never fade
Old soldiers never die, they just fade away
old spirit across autumn
Old and decrepit. Well experienced
No longer youthful
dragon fly phoenix dance
A dragon's flight and a phoenix's dance - very powerful and invigorating.
Flamboyant. Lively and vigorous
dragon war tiger battle
Bitter fight between a dragon and tiger. An evenly matched big fight
Struggle between two equal leaders
radish cabbage, each have place fond
Some prefer radish while others like cabbage
Everyone has their own preferences
Each to his own
fall leaf return root
Fallen leaves return to the root
Returning to place of birth
There's no place like home
rough sparrow although small, five innards all complete
Small as it is, the sparrow has all the vital organs
A person is a person regardless of size. Complete in every detail
The Chinese
language
is rightly treasured as the country's greatest accomplishment. Our language section introduces the historical and linguistic background that greatly adds to the appreciation of China. The written script has fascinated Western scholars for centuries. In the language section we include some introductory lessons, a guide to how it is written and some of the oldest classical texts.
hair bone fearful promise
Hair standing on end. Petrified with fright
Petrified with fright
gate can net bird
The gate can catch birds. With so few visitors the door could catch birds
Having few visitors
cannot measure high deep
Too high or deep to measure
Enigmatic, unfathomable. Too profound to be readily understood
Still waters run deep
tree monkey but wear hat
A hat-wearing macaque
A worthless person hiding behind imposing looks. Trying to impress too hard
All that glitters is not gold
capable those who many work
The talented are kept busy
Busy people are busy because they are capable
If you want something done ask a busy man
thousand troops easy get , one general difficult beg
It is easy to find a thousand soldiers, but hard to find a good general
It is hard to find an outstanding leader
person not judge appearance mutual, sea water not judge bucket measure
A person cannot be judged by appearance just as the sea cannot be measured with a bucket
First appearances can be deceptive
Judging a book by its cover
person each have capability have no capability
Every person has things that he can do and those that he cannot do
Everyone has their own particular set of skills
It takes all sorts to make a world
person nothing whole person, gold nothing pure gold
It is as impossible to find a perfect person as it is to discover 100% pure gold
Have to settle for something less than perfection
person heart no attain snake swallow elephant
A person's greed is like a snake that seeks to swallow an elephant
Greed is insatiable
person heart separate belly
A person's heart is not discernible from looking just at the body
People are inscrutable. Do not judge by appearance
Do not judge a book by its cover
person must have face, tree must have skin
Keeping a good reputation is as essential as bark is to a tree
Reputation ('face') is important to maintain at all costs
suckle smelly not yet made
Still suckling and in nappies. Still an infant. Young and inexperienced
Infantile and immature
breast stink not yet make
Still smelling of mother's milk
Young and inexperienced
weak not restrict wind
Too weak to stand a gust of wind
Fragile, unable to withstand further setbacks
arrow mouth deny
To shoot arrows from the mouth. To deny the truth
To flatly deny
ten complete ten beautiful
Completely whole and beautiful
Perfection; Faultless
water can carry boat, also can sink boat
Not only does water float a boat, it can sink it too
Forces and people can have positive and negative influences
actual direction nothing previous
This way has no problem. Be able to conquer in all directions
Invincible against all opponents
挑肥拣瘦
carry fat select thin
To separate out the fat and pick only the lean meat
A very picky person. Over zealous attention to detail
listen his speech observe his travel
Listen to what a person says and then watch what is done
Judge people by their actions, not by their words
Actions speak louder than words
same ill mutual pity
People with similar illness empathize with each other
People suffering the same misfortune sympathize with each other
Birds of a feather flock together
申

shēn to extend; to state; to explain

Made up of [

田

tián field radical 102]
Origin
Originally a picture of a bolt of lightning but became a 'field' with an extended central line - hence concept of 'extend'
Full information for

申
same bed different dream
Dream different dreams on the same bed
Not everyone thinks the same
It takes all sorts to make the world
hare die fox sorrow
A fox mourns the death of a rabbit
Showing false grief to conceal true feeling
To weep crocodile tears
Ancient carving on a
Han dynasty
watch tower
rabbit no eat burrow side grass
Rabbits do not eat the grass around their burrows
Thieves do not steal from neighbors
forget favor lose justice
Ungratefully forget a previous favor
Forget to acknowledge a favor. Ungratefulness
be good fortune not benevolent
Have riches but not be generous
Be rich but heartless
I work I usual
To continue in habitual ways
Stuck continuing in old ways
nothing matter no climb three treasure hall
No-one comes to pray at the Temple of Three Treasures unless in trouble
Often it is obvious when somebody is after something
habit grow nature
Become habitual, normal
Habit becomes engrained
defect not conceal jewel
A speck on a jade stone can't obscure its brilliance
One small fault won't spoil the impression of an overall exceptional person
heart flower in full bloom
The flower of the heart in full bloom
Full flowering of joy
word but nothing true
Speak but not mean it
To go back on one's word
Wed 17
th
May
Spending a trillion dollars (yes $1,000 billion) is a serious investment. China's big idea is to open up the country for much wider trade. The primary focus is to develop stronger links with Central Asian countries on the route of the old Silk Road. However the initiative seems all embracing as even New Zealand, hardly on the Silk Road is keen to be involved. The idea ➚ is for both an overland 'Silk Road Economic Belt' (China to Europe) and a '21st century Maritime Road' (China through the Indian Ocean to Africa and then north to Egypt). This has been shortened to 'One belt one road' or 'Belt and Road' or just 'OBOR' for short.
It is hard to work out exactly what the initiative is all about, there seem to be several factors and motives. One is that President Trump has continued to threaten China with extra tariffs to protect U.S. jobs from cheap Chinese imports. If China can open up new markets for her exports she will not be as badly hit by any protectionist measures. The U.S. continues to have a huge balance of payments deficit with China, in March 2017 the U.S. exported $9.6bn but imported $34.2bn. China's heavy dependence on sales into the U.S. is a problem that needed to be fixed. In 2015 China's main trade partners were: United States $457bn, Hong Kong $273bn, Japan $152bn, Germany $97.4bn and South Korea $90.1bn. Shifting trade to new countries will strengthen and stabilize China's economy.
Many analysts also point to the problems of over-capacity in China. Just looking at total imports and exports is too crude a measure, the real problem is that China's growth rate has slowed and the excess capacity in building related industries (steel, cement, construction) need new markets. If China can kick-start economic development elsewhere in the world she solves two problems at once - over-capacity at home and opening up new markets abroad. The China Communications Construction Group has already agreed deals worth up $40 billion in contracts with 'Belt and Road' countries. Sinking so much money in loans that may never be repaid is quite a risk. Venezuela now owes China $65bn and is not in a position to repay. Analysts consider such a huge project will be impossible to manage effectively and huge amounts are likely to be misappropriated.
The initiative comes at a particularly opportune time for the U.K.. Always keen on free trade and instinctively anti-protectionist the U.K. has more to gain than most other countries. With difficult talks ahead on exit of the E.U. trading block the opening up of possible deals with China all over the world is very appealing. U.K. politicians have been very keen to promote the initiative and use its undoubted trading expertise to jointly open up new markets.
The initial proposals centered on the countries of central Asia - along the route of the old Silk Road out of China. The initiative is therefore a way of re-invigorating trading links that were active for a thousand years before trade moved to China's southern ports. The vast bulk of Chinese development had been along the south and eastern coasts, the poorest inland provinces have been left well behind. Of particular importance is the troubled province of Xinjiang. Positioned on the fringes of China the province is more Central Asian than Chinese with a Muslim majority. With frequent terrorist attacks by separatists in the province, China struggles to keep tight control. Recently China has banned Muslim parents from giving their children Muslim names and is embarking on a system of DNA profiling of every citizen. With the 'Belt and Road' initiative deals with neighboring Central Asian states (Takjikistan, Kyrgyzstan, Kazakhstan) the increased economic activity should lessen instability in the region.
The key point is that China is changing from an inward to an outward-looking nation, no longer putting internal development as the top priority. With increased economic involvement comes political power too, and some hawkish observers see this as the first stage in the building of a new Chinese Empire.
Read full story...
one cry startle people
One chirp surprises everyone
To rise to stardom overnight. Discovering an unknown talent
feather not yet mature
Not yet grown adult plumage. A fledgling bird. Young and inexperienced
Still too young and immature
desire fast level not extend
A desire for speed but unable to reach destination
More interest in working fast than working effectively
Less haste more speed
moon under wise person
The minor god of marriage Matchmakers
Someone enabling people to meet with marriage in mind
many mouth difficult mix
Difficult to make a meal to suit everyone
You can't please everyone all the time. Everyone has different tastes
One man's meat is another man's poison
child no teach father's past
A father is responsible for his son's conduct
Parents are responsible for their children's education
self tall self big
Think oneself tall and great
Full of conceit and ego
self ashamed not like
Ashamed at own inferiority
Ashamed of oneself
character inside line between
Between the lines
Uncovering the hidden meaning or character
Reading between the lines
self I drunk
Drunk with oneself. Narcissistic
Conceited and arrogant
Pin badges of
Mao Zedong
at a market stall
walk horse look flower
Looking at the flowers while riding a horse
To take a cursory look at something. Smug
sit lap no disorder
Not to be tempted even if a beautiful woman sits on one's lap
To describe a man who refuses to be tempted by lustful thoughts
sit well watch sky
To sit at the bottom of a well and view the sky
A blinkered or limited view of the world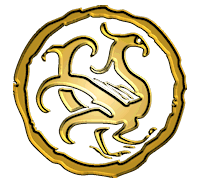 Our proverbs come with lots of information. The modern Chinese
characters
are followed by the proverb in
pinyin
. Next, there is a crude character by character transliteration into English, followed by a more accurate English translation. If this is a Chinese proverb alluding to history the meaning may still not be clear in English, so the general meaning follows. Finally some proverbs have fairly direct English equivalents, if so the English proverb is included at the end.
Our translations need improving, so please
let us know
if you can help.

Chinasage is a new web resource, started in 2012, pages will be added, enhanced and re-formatted regularly. Please check back soon for updated information about China.
We would be most grateful if you have any comments or suggestions to help improve this page. Our contact page is also available if you have a longer comment. Just type in a quick remark here:
Citation information: Chinasage, 'Chinese Proverbs about personality and character', last updated 23 Nov 2016, Web, http://www.chinasage.info/proverbcharacter.htm.
Copyright © Chinasage 2012 to 2017