Chinese proverbs about love
Some Chinese sayings concerning the allure and perils of love.
love not let go hand
Locked in love's clutches
All about the customs and traditions that you should know before traveling to China. A respect for age old traditions will impress your hosts who will appreciate your efforts to embrace the culture. Learning about 'face', 'guanxi' and general etiquette will make everyone feel more relaxed.
love house reach crow
Strong love that encompasses all, including the crow sitting on the roof
Totally in love
Love is blind
hundred hear not like one see
Hearing a hundred times is not as good as seeing once
Delighted to meet you
pass day as year
Each day passes as a year
Time seems to pass very slowly
Time drags on
child travel 1000 mile mother undertake worry
When children travel far away the mother worries
When children travel far from home, mothers never stop worrying.
wine meat friends
Friends only for the food and drink
Cupboard love. Fair weather friends
leave village behind well
Leave one's own village
To leave home
fall leaf return root
Fallen leaves return to the root
Returning to place of birth
There's no place like home
lotus root break silken thread links
Although the lotus root may be cut, its fibered threads are still connected
Friendship survives adversity
skin no exist hair support how add
If the skin is missing hair can not grow
Everything needs its proper environment for nurture
A house is not a home
thousand gold buy smile
A smile costing a thousand ounces of gold
A target that is very hard to attain. Spending lavishly to attract a young woman
When you start learning Chinese you soon across the fact that there are two written forms still in use, the simplified form used in China and the old,
traditional form
still used in Taiwan, Hong Kong and other overseas Chinese communities. With 4,000 years of use the written Chinese language has many archaic features. On formation of the Peoples Republic an ambition reform programme of the script was instigated which has made the learning of the characters far easier.
lover eye inside produce Xi Shi
The lover's eye sees the legendary beauty of Xi Shi in his plain mistress
Beauty is in the eye of the beholder
Love is blind
produce live have love good fortune, pride love produce live foolish
A life of love is happy; a life for love is foolish.
Love is not the most important thing
tree tall 1000 length leaf fall return root
A tree may grow high, but its leaves always fall on its roots
People living far from home, will eventually comes back.
Absence makes the heart grow fonder
heaven make someone close
Heaven made intimacy
Blissful affection
Marriage made in heaven
fragrant vanish jade broken
Fragrance is dissipated; jade is broken
Spoken of on the death of a beautiful young woman
Whom the Gods love die young
smile a smile, 10 year less
Just one smile makes you ten years younger
Happiness is the best cosmetic
heart like dead ash
Heart reduced to ashes
Desperately unhappy
beautiful appearance can eat
So lovely to see want to feast on
A beautiful woman
A feast for the eyes
Photo by
Georgio

➚
, available under a
Creative Commons license

➚
.
snow neighbourhood deliver charcoal
Send charcoal in a snow storm
To offer assistance when it is needed
A friend in need is a friend indeed
once see deep affection
Upon first seeing fall madly in love
To fall in love at first sight
one day three years
One day seems like three years
To miss somebody very much
Absence makes the heart grow fonder
moon arrive mid-autumn divide outside bright every occurrence fetival joyous times think parent
The moon is brightest at the Mid-Autumn Festival, and the feeling of homesickness will be strongest during the festival
Longing to see family far away
There's no place like home
指桑骂槐
finger mulberry blame locust tree
Point to mulberry tree when the locust tree is to blame
Deliberately deflecting criticism to someone or something else. Often to protect friends or family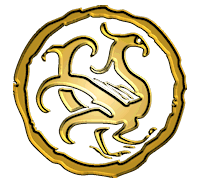 Our proverbs come with lots of information. The modern Chinese
characters
are followed by the proverb in
pinyin
. Next, there is a crude character by character transliteration into English, followed by a more accurate English translation. If this is a Chinese proverb alluding to history the meaning may still not be clear in English, so the general meaning follows. Finally some proverbs have fairly direct English equivalents, if so the English proverb is included at the end.
Our translations need improving, so please
let us know
if you can help.

Chinasage is a new web resource, started in 2012, pages will be added, enhanced and re-formatted regularly. Please check back soon for updated information about China.
We would be most grateful if you have any comments or suggestions to help improve this page. Our contact page is also available if you have a longer comment. Just type in a quick remark here:
Citation information: Chinasage, 'Chinese Proverbs full of love and affection', last updated 30 Nov 2016, Web, http://www.chinasage.info/proverblove.htm.
Copyright © Chinasage 2012 to 2017