Chinese proverbs about planning
Proverbs about the wisdom of making plans to give your ambitions the best chance of success.
see justice brave act
See the just cause and act on it
To see what is right and act with courage
have money can send devil push grindstone
If you have money you can make the devil push a grind stone
Money can buy you anything
speak arrive make arrive
Say and then make
Do what one says
Actions speak louder than words
far water rescued not near fire
Distant water will not extinguish the nearby fire
There is no point in waiting for far off help. Get to it and solve the problem now
spark's fire can burn plain
A spark can burn a whole plain
Need for great care and meticulous planning
sharp desire fogs heart
Strong ambition veils true feeling
To be obsessed with the desire for success at the expense of happiness
single spear horse
A single spear and a single horse
Taking on a difficult task on your own
mouse eye inch bright
A mouse's vision is only one inch long
Looking ahead for only a short time. Only planning for the immediate future.
ox cauldron boil chicken
Cooking a chicken in a pot designed for an ox
Inappropriate level of preparation. A minor event does not require such large preparation
gaze plum stop thirst
Gaze at a plum to quench thirst
Vain hope for something unattainable
crafty hare three burrows
A crafty rabbit has three burrows
To succeed there must be several alternative strategies
There's more than one way to skin a cat
Many Chinese spend a great deal of time studying calligraphy. To be able to write (or more accurately draw) Chinese characters requires lots of practise as well as knowing both the
brush strokes
and the order in which to make them.
not good beginning not good end
A bad beginning leads to a bad ending
Need to plan everything from the beginning
Don't put the cart before the horse
head head correct way
Thinking carefully about the way to proceed
Logically and rigorously argued
There's many a slip 'twixt cup and lip
chat what look easy
Talking makes look easy
Not as easy as it seemed
Easier said than done
not destroy not stand
If do not destroy will not stand
The old needs to be demolished before building the new
Starting again from scratch
paper on chat weapon
Talk about battle strategy. An armchair general.
Making theoretical plans ignoring practical considerations
A little knowledge is a dangerous thing
mountain rain intend arrive wind tower
The wind sweeping through the tower heralds a rising storm in the mountain
A premonition of something significant about to happen
Forewarned is forearmed
rain past heaven bright
The rain has gone, the sky brightens
Things are improving. Hope for the future
no source water, no root tree
A river without a source, a tree without roots
Something without a proper foundation. Not properly planned
An Elegant Party (detail), an outdoor painting of a small Chinese banquet hosted by the emperor for scholar-officials from the
Song Dynasty
(960-1279). Although painted in the Song period, it is most likely a reproduction of an earlier
Tang Dynasty
(618-907) work of art. The painting is attributed to Emperor Huizong of Song (r. 1100?1125 AD). Image by
PericlesofAthens

➚
available under a
Creative Commons license

➚
.
I catch sight of I forget, I hear I remember, I do explained
When I see, I forget; when I hear, I remember but when I do, I understand.
You learn only by trying it, not by just observing or talking about it
Practise what you preach
not cast large net not get large fish
Without casting a big net how can a big fish be caught
Need to think big if to succeed
beat gong start road
Beating the gong to clear the way for dignitaries
To publicize an event
skilful woman difficult pride nothing rice's cook
Even the cleverest cook cannot prepare rice without rice
You need to assemble the right materials for a job
strong dragon difficult press soil head snake
Even a dragon finds it difficult to conquer a snake in its lair
Knowledge of local area and people gives them a distinct advantage even against a strong enemy
strength not from feeling
Strong ambition but no motivation
Lacking in motivation to achieve aims
If a job is worth doing it is worth doing well
old crafty great cunning
To be very crafty and cunning
To be tricky, cunning, crafty. Well versed in the ways of the world
All's fair in love and war
tears rescued not fire
Tears do not put out the fire
Decisive action is needed in a crisis not regrets
look wind steer rudder
Steer the boat wherever the winds lead
Not sticking to the big plan. A fickle mind
affair real victory goto mighty debate
A real victory is better than a great debate
Better to act than just talk about it
Actions speak louder than words
have aspiration, matter accomplished
If a person has ambition, anything can be accomplished
It requires ambition to succeed in life
骄兵必败
haughty weapon certainly defeated
An arrogant army is certain to be defeated
Over-confidence will lead to defeat
Pride cometh before a fall
left right pride difficult
Both alternatives are difficult
In a dilemma
Be in a pickle
high house make water tank
Pouring water from the roof of a tall building
Being in a good position to repel attackers. Holding a commanding position
Mon 19
th
Feb
With many people still celebrating the Spring Festival and the start of the Year of the Dog, I came across a piece describing the decline of what was the most famous breed of dog in China. The Pekingese were Dowager Empress Cixi's favorite dog and she kept hundreds. They were bred to look like tiny lions rather than dogs and Cixi kept them as lap dogs. They were given marble kennels in the Forbidden City and rested on silk cushions. Imperial eunuchs looked after the dogs and they were given the choicest meat and rice. As part of the spoils of the sacking of the Summer Palace in the Opium Wars (1860) one Pekingese dog was sent back to Queen Victoria which she kept as a pet called 'Looty'.
In China the Pekingese breed is not now popular, people now prefer poodles and other breeds. The small, local population is now considered so inbred that Chinese are looking to bring back Pekingese from overseas to re-invigorate the breed.
Read full story...
Read all our
news stories...
wool come out at sheep body on
Wool comes from a sheep
Unrealistic expectations. You get what you pay for
city gate destroy fire , calamity reach moat fish
Burning a city gate kills the fish in the moat
A drastic action may unintentionally affect other people. Show consideration for all
burn forest but cultivate, exhaust pool but fishing
Burn a forest to farm; drain a pond to fish
Ignoring the consequences
Marry in haste, repent at leisure
fox fake tiger power
A fox will pretend to have the power of a tiger. The story is that a fox followed a tiger in a parade. The animals panicked and the fox claimed that this was because they were frightened of the fox not the tiger
A trick of cunning to exaggerate self importance
临渴掘井
approach thirsty dig well
To start digging a well only when feeling thirsty
Begin to take measures when it is far too late
Failing to plan is planning to fail
A Chinese traditional style study at the residence of Xueyan Hu, a famous
Qing dynasty
businessman, Hangzhou,
Zhejiang
first set about act strong
Striking first to demonstrate strength
To gain the upper hand by striking first
Strike while the iron is hot
not yet rain silk repair
Before the rains repair the cloth
Plan ahead, be prepared
An ounce of prevention is worth a pound of cure
meat wrap child hit dog
Hitting a dog with a meat bun
To use a self defeating method to solve a problem
because choke abandon eat
If is foolish to refuse to eat just because of the chance of choking
Life does not come without risks. Risk of failure is not an argument for not trying
虾兵蟹将
shrimp soldier crab general
Shrimp soldiers led by a crab general. An ineffective army
A laughably ineffective solution to a problem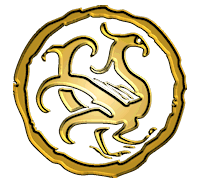 Our proverbs come with lots of information. The modern Chinese
characters
are followed by the proverb in
pinyin
. Next, there is a crude character by character transliteration into English, followed by a more accurate English translation. If this is a Chinese proverb alluding to history the meaning may still not be clear in English, so the general meaning follows. Finally some proverbs have fairly direct English equivalents, if so the English proverb is included at the end.
Our translations need improving, so please
let us know
if you can help with that.

Chinasage is a new web resource, started in 2012, pages will be added, enhanced and re-formatted regularly. Please check back soon for updated information about China.
We would be most grateful if you can help improve this page. Please visit our (secure) contact page to leave any comment. Thanks.
Citation information: Chinasage, 'Chinese Proverbs showing the wisdom of planning ahead', last updated 6 Dec 2016, Web, http://www.chinasage.info/proverbplan.htm.
Copyright © Chinasage 2012 to 2018