Chinese proverbs about planning
Proverbs about the wisdom of making plans to give the best chance of success.
not destroy not stand
If do not destroy will not stand
The old needs to be demolished before building the new
Start from scratch
Fri 9
th
Jun
Like most industrialized countries, China has its problems with waste. A new report reveals that rules requiring waste to be separated out for potential recycling for 17 years. As a vast and rapidly growing city Beijing generates a huge amount of waste, much of which goes to landfill. Beijing is now using incinerators to relieve pressures on a dwindling number of holes in the ground to fill with garbage. New initiatives are starting to enable much more rubbish to be sorted and potentially recycled.
The story is very much in line with environmental initiatives in China, the government continues to talk about the importance of preserving the environment but the implementation is, putting it diplomatically, rather patchy. A recent story in the Guardian gives a distressing tale of how water quality regulations have been widely ignored. In 2015 85% of the water in Shanghai's rivers was undrinkable and 56% was unfit for any purpose. Clearly a lot needs to be done so that the regulations start being more widely obeyed.
Read full story...
not cast large net not get large fish
Without casting a big net how can a big fish be caught
Need to think big if to succeed
not good beginning not good end
A bad beginning leads to a bad ending
Need to plan everything from the beginning
Don't put the cart before the horse
city gate destroy fire , calamity reach moat fish
Burning a city gate kills the fish in the moat
A drastic action may unintentionally affect other people. Show consideration for all
single spear horse
A single spear and a single horse
Taking on the offensive on your own
burn forest but cultivate, exhaust pool but fishing
Burn a forest to farm; drain a pond to fish
Ignore the obvious consequences
Marry in haste, repent at leisure
high house make water tank
Pouring water from the roof of a tall building
Being in a good position to repel attackers. Building a commanding position.
fox fake tiger power
A fox will pretend to have the power of a tiger. The story is that a fox followed a tiger in a parade. The animals panicked and the fox claimed that this was because they were frightened of the fox not the tiger
A trick of cunning to appear more powerful
see justice brave act
See the just cause and act on it
To see what is right and act with courage
骄兵必败
haughty weapon certainly defeated
An arrogant army is certain to be defeated
Over-confidence will lead to defeat
Pride cometh before a fall
crafty hare three burrows
A crafty rabbit has three burrows
To succeed there must be several alternative strategies
There's more than one way to skin a cat
Wed 17
th
May
Spending a trillion dollars (yes $1,000 billion) is a serious investment. China's big idea is to open up the country for much wider trade. The primary focus is to develop stronger links with Central Asian countries on the route of the old Silk Road. However the initiative seems all embracing as even New Zealand, hardly on the Silk Road is keen to be involved. The idea ➚ is for both an overland 'Silk Road Economic Belt' (China to Europe) and a '21st century Maritime Road' (China through the Indian Ocean to Africa and then north to Egypt). This has been shortened to 'One belt one road' or 'Belt and Road' or just 'OBOR' for short.
It is hard to work out exactly what the initiative is all about, there seem to be several factors and motives. One is that President Trump has continued to threaten China with extra tariffs to protect U.S. jobs from cheap Chinese imports. If China can open up new markets for her exports she will not be as badly hit by any protectionist measures. The U.S. continues to have a huge balance of payments deficit with China, in March 2017 the U.S. exported $9.6bn but imported $34.2bn. China's heavy dependence on sales into the U.S. is a problem that needed to be fixed. In 2015 China's main trade partners were: United States $457bn, Hong Kong $273bn, Japan $152bn, Germany $97.4bn and South Korea $90.1bn. Shifting trade to new countries will strengthen and stabilize China's economy.
Many analysts also point to the problems of over-capacity in China. Just looking at total imports and exports is too crude a measure, the real problem is that China's growth rate has slowed and the excess capacity in building related industries (steel, cement, construction) need new markets. If China can kick-start economic development elsewhere in the world she solves two problems at once - over-capacity at home and opening up new markets abroad. The China Communications Construction Group has already agreed deals worth up $40 billion in contracts with 'Belt and Road' countries. Sinking so much money in loans that may never be repaid is quite a risk. Venezuela now owes China $65bn and is not in a position to repay. Analysts consider such a huge project will be impossible to manage effectively and huge amounts are likely to be misappropriated.
The initiative comes at a particularly opportune time for the U.K.. Always keen on free trade and instinctively anti-protectionist the U.K. has more to gain than most other countries. With difficult talks ahead on exit of the E.U. trading block the opening up of possible deals with China all over the world is very appealing. U.K. politicians have been very keen to promote the initiative and use its undoubted trading expertise to jointly open up new markets.
The initial proposals centered on the countries of central Asia - along the route of the old Silk Road out of China. The initiative is therefore a way of re-invigorating trading links that were active for a thousand years before trade moved to China's southern ports. The vast bulk of Chinese development had been along the south and eastern coasts, the poorest inland provinces have been left well behind. Of particular importance is the troubled province of Xinjiang. Positioned on the fringes of China the province is more Central Asian than Chinese with a Muslim majority. With frequent terrorist attacks by separatists in the province, China struggles to keep tight control. Recently China has banned Muslim parents from giving their children Muslim names and is embarking on a system of DNA profiling of every citizen. With the 'Belt and Road' initiative deals with neighboring Central Asian states (Takjikistan, Kyrgyzstan, Kazakhstan) the increased economic activity should lessen instability in the region.
The key point is that China is changing from an inward to an outward-looking nation, no longer putting internal development as the top priority. With increased economic involvement comes political power too, and some hawkish observers see this as the first stage in the building of a new Chinese Empire.
Read full story...
look wind steer rudder
Steer the boat wherever the winds lead
Not sticking to the big plan. A fickle mind
old crafty great cunning
To be very crafty and cunning
To be tricky, cunning, crafty. Well versed in the ways of the world
All's fair in love and war
strength not from feeling
Strong ambition but no motivation
Falling short of ambition
If a job is worth doing it is worth doing well
sharp desire fogs heart
Strong ambition veils true feeling
To be obsessed with the desire of profit at the expense of happiness
临渴掘井
approach thirsty dig well
To start digging a well only when feeling thirsty
Begin to take measures when it is far too late
Failing to plan is planning to fail
beat gong start road
Beating the gong to clear the way for dignitaries
To prepare the public for an event
ox cauldron boil chicken
Cooking a chicken in a pot designed for an ox
Inappropriate scale for action. A minor event does not require such large preparation
strong dragon difficult press soil head snake
Even a dragon finds it difficult to conquer a snake in its lair
Knowledge of local area and people gives them a distinct advantage even against a strong enemy
Chinese
ocarinas
, flutes made from clay
skilful woman difficult pride nothing rice's cook
Even the cleverest cook cannot prepare rice without rice
You need to assemble the right materials for a job
meat wrap child hit dog
Hitting a dog with a meat bun
To use a self defeating method to solve a problem
mountain rain intend arrive wind tower
The wind sweeping through the tower heralds a rising storm in the mountain.
A premonition of something significant about to happen
Forewarned is forearmed
Thu 4
th
May
In this article in China Daily the role of Confucian temples is examined. Should the remaining temples be run to draw in tourists or return to be places where Confucian doctrine is studied? Under Mao Zedong, most Confucian temples were torn down and the monks and officials dismissed. Confucius was held up as the epitome of all that was backward and out-dated. Gradually, since about 1990 Confucius has come back into prominence. The Chinese government supports the many Confucius Institutes springing up all over the world to promote Chinese culture and education. He is now seen as an ancient father figure representing the distinctive Chinese culture and philosophy.
A report on the status of the remaining 546 Confucian sites highlights the difficulties in maintaining them. The province of Hunan has the most Confucian academies including Yuelu that has been going for over a thousand years. With massive redevelopment of towns and cities all over China the temple sites are coming under increasing pressure from development.
There are Confucian sites outside China: Vietnam, Japan and Korea and many Asian tourists come to visit the Chinese temples. Of particular interest is the vast temple complex at Confucius' birthplace Qufu which is still inhabited by his descendents.
Lingxing Gate of Qufu Confucian Temple, Qufu, Shandong. January 2009.
Image by
Sean Shih

➚
available under a
Creative Commons license

➚
Read full story...
affair real victory goto mighty debate
A real victory is better than a great debate
Better to act than just talk about it
Actions speak louder than words
mouse eye inch bright
A mouse's vision is only one inch long
Looking ahead for only a short time. Only planning for the immediate future.
speak arrive make arrive
Say and then make
Do what one says
Actions speak louder than words
chat what look easy
Talking makes look easy
Not as easy as it seemed
Easier said than done
head head correct way
Thinking carefully about the way to proceed
Logically and rigorously argued
There's many a slip 'twixt cup and lip
gaze plum stop thirst
Gaze at a plum to quench thirst
Vain hope for something unattainable
not yet rain silk repair
Before rain repair cloth. Make preparations ahead of time
Plan ahead, be prepared
An ounce of prevention is worth a pound of cure
I catch sight of I forget, I hear I remember, I do explained
When I see, I forget; when I hear, I remember but when I do, I understand.
You learn only by trying it, not by just observing or talking about it
no source water, no root tree
A river without a source, a tree without roots
Something without a proper foundation. Not properly planned
虾兵蟹将
shrimp soldier crab general
Shrimp soldiers led by a crab general. An ineffective army
A laughably ineffective solution to a problem
first set about act strong
Striking first to demonstrate strength
To gain the upper hand by striking first
Strike while the iron is hot

Proverb
drink water think source
When drinking water remember the origin
Do not forget the source of your good fortune (particularly parents)
Biting the hand that feeds it
spark's fire can burn plain
A spark can burn a whole plain
Need for great care and meticulous planning
tears rescued not fire
Tears do not put out the fire
Decisive action is needed in a crisis not regrets
wool come out at sheep body on
Wool comes from a sheep
Unrealistic expectations. You get what you pay for
because choke abandon eat
If is foolish to refuse to eat just because of the chance of choking
Life does not come without risks. Risk of failure is not an argument for not trying
have money can send devil push grindstone
If you have money you can make the devil push a grind stone
Money can buy you anything
Decorative lion at ancient city of Xingcheng near Jiaxing,
Liaoning
have aspiration, matter accomplished
If a person has ambition, anything can be accomplished
It requires ambition to succeed in life
rain past heaven bright
The rain has gone, the sky brightens
Things are improving. Hope for the future
far water rescued not near fire
Distant water will not extinguish the nearby fire
There is no point in waiting for far off help. Get to it and solve the problem now
paper on chat weapon
Talk about battle strategy. An armchair general.
Making theoretical plans ignoring practical considerations
A little knowledge is a dangerous thing
left right pride difficult
Both options are difficult
In a dilemma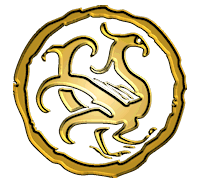 Our proverbs come with lots of information. The modern Chinese
characters
are followed by the proverb in
pinyin
. Next, there is a crude character by character transliteration into English, followed by a more accurate English translation. If this is a Chinese proverb alluding to history the meaning may still not be clear in English, so the general meaning follows. Finally some proverbs have fairly direct English equivalents, if so the English proverb is included at the end.
Our translations need improving, so please
let us know
if you can help.

Chinasage is a new web resource, started in 2012, pages will be added, enhanced and re-formatted regularly. Please check back soon for updated information about China.
We would be most grateful if you have any comments or suggestions to help improve this page. Our contact page is also available if you have a longer comment. Just type in a quick remark here:
Citation information: Chinasage, 'Chinese Proverbs showing the wisdom of planning ahead', last updated 6 Dec 2016, Web, http://www.chinasage.info/proverbplan.htm.
Copyright © Chinasage 2012 to 2017