Chinese proverbs 谚

语
Old man practicing calligraphy at the
Temple of Heaven
park, Beijing Copyright © Dreamstime see
image license
The nature of the Chinese language lends itself to proverbs and idioms. Just a few characters in Chinese can quickly convey a complex thought. Proverbs and sayings are a tasking study as their origins are difficult to trace. Some are ancient and have been recorded in ancient texts such as the Yi Jing and Dao De Jing.
Many proverbs relate to specific people or places in Chinese history, we have chosen to exclude these as they are hard for non-Chinese people to understand without considerable historical context; instead we have chosen proverbs and sayings that give an insight into Chinese culture and traditions.
---
Translating Chinese proverbs into English is not an easy task. Sometimes there is no similar construct or meaning in English and so the translation can look contrived. If you can help improve our efforts please let us know.
Chinese proverbs are broadly categorized as either 谚语 yàn yǔ (proverbs or 'familiar saying') or 成语 chéng yǔ (meaning 'become language' usually translated as 'idiom' or 'accepted saying'). The short standard form of Chengyu is made up of four characters and there are thousands of them, one for every possible situation. They are written in Classical Chinese where often one character takes the place of two or more in Modern Chinese. There are also the 俗语 Súyǔ which are popular sayings and the 歇后语 Xiē hòu yǔ which are two part allegorical sayings that are pretty hard to translate. In the first part of a xiehouyu the situation is described and the second gives the underlying truth, so in English there is the similar 'a bird in the hand, is worth two in the bush' construction. Often only the first part needs to be said as the second part is implied. Puns are also used in xiehouyu adding to the difficulty in understanding and translating them.
---
Here are half a dozen random proverbs to give a flavor of the hundreds we list on this site. The proverbs are split into different categories which share a common theme. The same proverb may appear in multiple categories. Use this bar to go to a page of related proverbs.
Three gold coins used for
Yi Jing
fortune telling
once see deep affection
Upon first seeing fall madly in love
To fall in love at first sight
no wind no rise wave
No wind, no waves
There must have been signs that it was going to happen
No smoke without fire
modern wrong ancient compare
The present cannot be compared with the past
The past is not always a good predictor of the future. Things change.
ride tiger difficult down
When on a tiger's back, it is hard to dismount
When taking risks you have to live with the consequences, it is difficult to back out
He who sups with the Devil should have a long spoon
phoenix hair unicorn horn
As rare as phoenix feathers and unicorn horns
Seeking the unobtainable
face ox play musical qin
To play a qin (a traditional Chinese musical instrument) to a cow
To address an inappropriate and unappreciative audience
Pearls before swine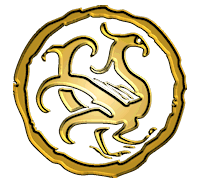 Our proverbs come with lots of information. The modern Chinese
characters
are followed by the proverb in
pinyin
. Next, there is a crude character by character transliteration into English, followed by a more accurate English translation. If this is a Chinese proverb alluding to history the meaning may still not be clear in English, so the general meaning follows. Finally some proverbs have fairly direct English equivalents, if so the English proverb is included at the end.
Our translations need improving, so please
let us know
if you can help.

Chinasage is a new web resource, started in 2012, pages will be added, enhanced and re-formatted regularly. Please check back soon for updated information about China.
We would be most grateful if you can help improve this page. Please visit our (secure) contact page to leave any comment. Thanks.
Citation information: Chinasage, 'Chinese Proverbs', last updated 6 Dec 2016, Web, http://www.chinasage.info/proverbs.htm.
Copyright © Chinasage 2012 to 2017