Chinese proverbs concerning skill and ability
As well as careful planning, it is necessary to have the right skills and abilities to do the job. There is no point in carrying out a task without the aptitude to do it well.
eight immortal past sea each show god knowledge
The eight Immortals crossing sea all have there own special skills
Everyone has their own special skills to contribute
clear hand make house
Empty hand make house
To build up something from nothing
half catty eight taels
Two equivalent measures
Makes no difference; nothing to choose between alternatives
Six of one half a dozen of the other
classify tool one pattern
Possessing a unique style
Doing things your own way
hide dragon lie tiger
Hidden dragon, crouching tiger
There are people lurking with great power and strength
fly yellow gallop extend
To fly in the sky like the legendary horse Fei Huang (flying yellow)
Sudden rise to success and honour
wade hot water tread fire
Wade through scolding water and burning flame
Showing great courage and valour
high no accomplish low no come near
Although not qualified for high office will not accept a lower position
Exaggerating one's self importance to the point of stubbornness
Handan study gait
Learning how the residents of
Handan walk

➚
. A story of a man who took on the gait of a cityfolk trying to impress but could no longer walk properly
Pompous and pretentious. Trying too hard to impress
good person; good deeds
Good personality good deeds
Pleasant person; good actions
A good man is hard to find
crane stand chicken crowd
A crane standing amidst a flock of chickens
Being conspicuously different (often superior)
Standing head and shoulders above the opposition.
All about the customs and traditions that you should know before traveling to China. A respect for age old traditions will impress your hosts who will appreciate your efforts to embrace the culture. Learning about 'face', 'guanxi' and general etiquette will make everyone feel more relaxed.
tiger head snake tail
Tiger's head; snake's tail
Begins promisingly but ends badly
nine ox two tiger 's strength
The strength of nine bulls and two tigers
Tremendously strong
滥竽充数
excessive yu pipe supply fate
Passing oneself off as a proficient Yu pipe player
Pretending to be well qualified for a job
Jack of all trades, master of none
strength not from feeling
Strong ambition but no motivation
Falling short of ambition
If a job is worth doing it is worth doing well
dragon war tiger battle
Bitter fight between a dragon and tiger. An evenly matched big fight
Struggle between two equal leaders
donkey lips no match horse mouth
Donkey's lips do not fit a horse's mouth
Something that is out of place and inappropriate
serene make chicken head, no equal phoenix tail
Rather be a chicken's head than a phoenix's tail
Better to be leader of a humble organization than the stooge of a grand one
A big fish in a small pond
thousand troops easy get , one general difficult beg
It is easy to find a thousand soldiers, but hard to find a good general
It is hard to find an outstanding leader
Terraced rice fields in Yunnan, China. The reflected sky is glinting on the fields. Photo by
Jialiang Gao

➚
available under a
Creative Commons license

➚
.
black donkey skill poor
Even a clever donkey can not solve the problem. The story is that a tiger first spotted a donkey and was scared of the new monster, but seeing it do very little but kick it killed and ate the donkey.
No more ideas on how to proceed
Be at wit's end
indigo blue comes out foremost blue but excel foremost blue
Indigo is obtained from the indigo plant, but such color is bluer than the plant itself
Wise schooling has produced excellence beyond the teacher. The follower has surpassed the master.
person nothing whole person, gold nothing pure gold
It is as impossible to find a perfect person as it is to discover 100% pure gold
Have to settle for something less than perfection
Wed 17
th
May
Spending a trillion dollars (yes $1,000 billion) is a serious investment. China's big idea is to open up the country for much wider trade. The primary focus is to develop stronger links with Central Asian countries on the route of the old Silk Road. However the initiative seems all embracing as even New Zealand, hardly on the Silk Road is keen to be involved. The idea ➚ is for both an overland 'Silk Road Economic Belt' (China to Europe) and a '21st century Maritime Road' (China through the Indian Ocean to Africa and then north to Egypt). This has been shortened to 'One belt one road' or 'Belt and Road' or just 'OBOR' for short.
It is hard to work out exactly what the initiative is all about, there seem to be several factors and motives. One is that President Trump has continued to threaten China with extra tariffs to protect U.S. jobs from cheap Chinese imports. If China can open up new markets for her exports she will not be as badly hit by any protectionist measures. The U.S. continues to have a huge balance of payments deficit with China, in March 2017 the U.S. exported $9.6bn but imported $34.2bn. China's heavy dependence on sales into the U.S. is a problem that needed to be fixed. In 2015 China's main trade partners were: United States $457bn, Hong Kong $273bn, Japan $152bn, Germany $97.4bn and South Korea $90.1bn. Shifting trade to new countries will strengthen and stabilize China's economy.
Many analysts also point to the problems of over-capacity in China. Just looking at total imports and exports is too crude a measure, the real problem is that China's growth rate has slowed and the excess capacity in building related industries (steel, cement, construction) need new markets. If China can kick-start economic development elsewhere in the world she solves two problems at once - over-capacity at home and opening up new markets abroad. The China Communications Construction Group has already agreed deals worth up $40 billion in contracts with 'Belt and Road' countries. Sinking so much money in loans that may never be repaid is quite a risk. Venezuela now owes China $65bn and is not in a position to repay. Analysts consider such a huge project will be impossible to manage effectively and huge amounts are likely to be misappropriated.
The initiative comes at a particularly opportune time for the U.K.. Always keen on free trade and instinctively anti-protectionist the U.K. has more to gain than most other countries. With difficult talks ahead on exit of the E.U. trading block the opening up of possible deals with China all over the world is very appealing. U.K. politicians have been very keen to promote the initiative and use its undoubted trading expertise to jointly open up new markets.
The initial proposals centered on the countries of central Asia - along the route of the old Silk Road out of China. The initiative is therefore a way of re-invigorating trading links that were active for a thousand years before trade moved to China's southern ports. The vast bulk of Chinese development had been along the south and eastern coasts, the poorest inland provinces have been left well behind. Of particular importance is the troubled province of Xinjiang. Positioned on the fringes of China the province is more Central Asian than Chinese with a Muslim majority. With frequent terrorist attacks by separatists in the province, China struggles to keep tight control. Recently China has banned Muslim parents from giving their children Muslim names and is embarking on a system of DNA profiling of every citizen. With the 'Belt and Road' initiative deals with neighboring Central Asian states (Takjikistan, Kyrgyzstan, Kazakhstan) the increased economic activity should lessen instability in the region.
The key point is that China is changing from an inward to an outward-looking nation, no longer putting internal development as the top priority. With increased economic involvement comes political power too, and some hawkish observers see this as the first stage in the building of a new Chinese Empire.
Read full story...
work multiple times merit half
Work very hard for half the result
Work with care rather than speed
Less haste more speed
award person use fish one explain once quick, award person use fishing standard separate one produce must
Give a fish and be fed for only a day. Teach how to fish and be free from hunger forever
It is important to learn a skill that will last for life
listen his speech observe his travel
Listen to what a person says and then watch what is done
Judge people by their actions, not by their words
Actions speak louder than words
take off sharp point and yet emerge
A sharp stick points out
A talented person can't help but be noticed
eye high hand low
Eyes look up but the hands go down
To have high ambitions but possess limited skills
one thread not careless
To take care of every thread in a cloth
To be meticulous. To pay atttention to every detail.
If a job is worth doing it is worth doing well
have eye not know great mountain
To fail to see the great Taishan mountain
To be too arrogant/ignorant to notice true talent
desire fast level not extend
A desire for speed but unable to reach destination
More interest in working fast than working effectively
Less haste more speed
many mouth difficult mix
Difficult to make a meal to suit everyone
You can't please everyone all the time. Everyone has different tastes
One man's meat is another man's poison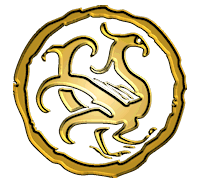 Our proverbs come with lots of information. The modern Chinese
characters
are followed by the proverb in
pinyin
. Next, there is a crude character by character transliteration into English, followed by a more accurate English translation. If this is a Chinese proverb alluding to history the meaning may still not be clear in English, so the general meaning follows. Finally some proverbs have fairly direct English equivalents, if so the English proverb is included at the end.
Our translations need improving, so please
let us know
if you can help.

Chinasage is a new web resource, started in 2012, pages will be added, enhanced and re-formatted regularly. Please check back soon for updated information about China.
We would be most grateful if you have any comments or suggestions to help improve this page. Our contact page is also available if you have a longer comment. Just type in a quick remark here:
Citation information: Chinasage, 'Chinese Proverbs about skill and aptitude', last updated 27 Nov 2016, Web, http://www.chinasage.info/proverbskill.htm.
Copyright © Chinasage 2012 to 2017