Chinese History

历

史
lì shǐ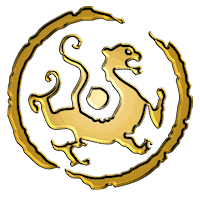 History
The second part of the Zhou dynasty was known for incessant warfare between kingdoms. It was time of great importance to China as the philosophical traditions were developed that went on to dominate the next two thousand years. The first unification of China as a large nation state then followed.
History
When the dynasties of China are brought to mind, the Han, Tang and Ming are generally considered the greatest. During the
Tang
China was undoubtedly the only world super-power with huge cities and great achievements. Tang poetry is considered the finest. Influence of China spread far to the west reaching the Aral Sea and Pakistan.
History
The building of
railways
became a competitive scramble between foreign powers in the late 19th and early 20th century. Railways were seen as the key first step in opening up inland China for trade. Britain, France, Germany, Japan and America all invested in the building of them only for the investment to be lost in the following years of turmoil.
Most countries can look back at a few hundred years of continuous recorded history; China looks back at thousands of years. From earliest times an accurate account of events has been treasured by the Chinese, this is embodied in the character 史 shǐ 'history' which also has the meaning 'impartial'. Chinese people know their heritage well and have a long tradition of revering their ancestors. A good knowledge of Chinese history is essential to understanding and relating to its people.
We include pages on all the main dynasties as well as significant events in Chinese history, up to the foundation of the Republic in 1912, including the Taiping Rebellion; coming of railways; the Imperial system; and the Opium Wars. We will continue to add further topics.
Tue 6
th
Mar
Hong Kong has managed to pip Japan and Italy as the location with the highest life expectancy. Figures for 2016 give 81.3 years for men and 87.3 years for women. This is a remarkable turnaround for China which has suffered from high mortality rates going back centuries. Some put the high survival rate to diet, some to physical health and others to the climate. Hong Kongers generally eat a varied diet with a good proportion of health-giving fish and can be compared to the Mediterranean diet. Many people in the 80s came from the mainland and reached there by physical exertion - swimming to Hong Kong Island or traveling hundreds of miles overland, so maybe physical fitness plays a part. Hong Kong is notorious for its high humidity but the sub-tropical climate there never sees cold winters and this is a key factor in survival rates of the elderly. As well as a warm climate Hong Kong has many green spaces, and it is easy for people to get away from the urban center to a tranquil natural spots among the mountains. All this makes the former colony a good place to live.
Read full story...
Read all our
news stories...
Click on the time chart on the left to go to a particular time period. Hover the mouse over a dynasty to pop-up a list of key dates during each dynasty and then click on it to go to a more detailed page. You can also navigate between dynasties by clicking on the time bar at the top of each dynasty page.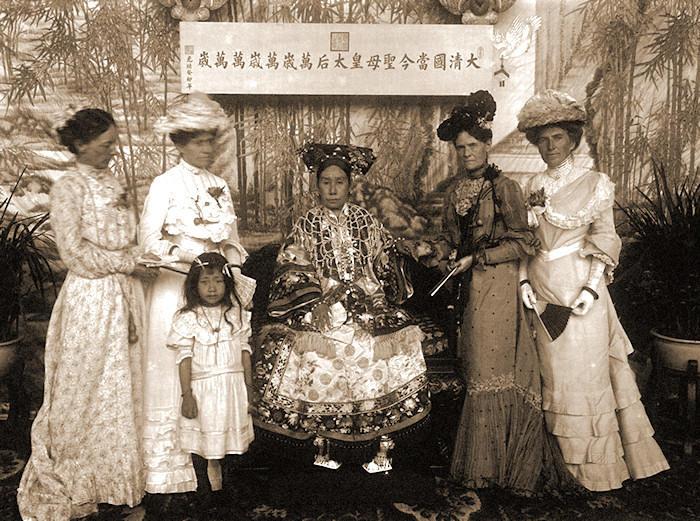 Dowager Empress Cixi with the wives of European diplomats in western clothing standing on either side, together with an adopted Chinese orphan. 1902. Image from
http://puyi.netor.com/gallery

➚
available under a
Creative Commons license

➚
.

Chinasage is a new web resource, started in 2012, pages will be added, enhanced and re-formatted regularly. Please check back soon for updated information about China.
We would be most grateful if you can help improve this page. Please visit our (secure) contact page to leave any comment. Thanks.
Citation information: Chinasage, 'China's long Imperial history', last updated 23 Nov 2016, Web, http://www.chinasage.info/history.htm.
Please wait...
Downloading information about character
Copyright © Chinasage 2012 to 2018