Chinese History

历

史
lì shǐ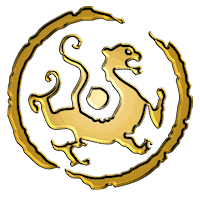 Our
news page
covers subjects you probably won't have spotted elsewhere. We tend to avoid politics and economics to concentrate more on stories of traditions and culture. We try to choose good, positive news stories when we can find them.
History
The end of the dynastic system in China came after a very promising and prosperous start under the wise rule of the first four Manchu Emperors. Years of decline followed, with the
Opium Wars
and Taiping Rebellion culminating in the sad tale of the
Last Emperor Puyi
History
After China's defeat in the Opium Wars it is amazing that China then chose to buy a naval force from its enemy Britain. Although boats were duly made China refused to take delivery of them and Anglo-Chinese relations went into a further decline.
Most countries can look back at a few hundred years of continuous recorded history; China looks back at thousands of years. From earliest times an accurate account of events has been treasured by the Chinese, this is embodied in the character 史 shǐ 'history' which also has the meaning 'impartial'. Chinese people know their heritage well and have a long tradition of revering their ancestors. A good knowledge of Chinese history is essential to understanding and relating to its people.
We include pages on all the main dynasties as well as significant events in Chinese history, up to the foundation of the Republic in 1912, including the Taiping Rebellion; coming of railways; the Imperial system; and the Opium Wars. We will continue to add further topics.
History
All about the exploitation of China by foreign powers from the
Ming dynasty
to the foundation of the PRC in 1949. The establishment of foreign enclaves within most Chinese cities one hundred years ago led to many frictions with the foreign powers, particularly Britain. The
treaty port
system forcibly opened up cities to foreign trade in lat Qing dyansty China.
Click on the time chart on the left to go to a particular time period. Hover the mouse over a dynasty to pop-up a list of key dates during each dynasty and then click on it to go to a more detailed page. You can also navigate between dynasties by clicking on the time bar at the top of each dynasty page.
An Elegant Party (detail), an outdoor painting of a small Chinese banquet hosted by the emperor for scholar-officials from the
Song Dynasty
(960-1279). Although painted in the Song period, it is most likely a reproduction of an earlier
Tang Dynasty
(618-907) work of art. The painting is attributed to Emperor Huizong of Song (r. 1100?1125 AD). Image by
PericlesofAthens

➚
available under a
Creative Commons license

➚
.

Chinasage is a new web resource, started in 2012, pages will be added, enhanced and re-formatted regularly. Please check back soon for updated information about China.
We would be most grateful if you can help improve this page. Please visit our (secure) contact page to leave any comment. Thanks.
Citation information: Chinasage, 'China's long Imperial history', last updated 23 Nov 2016, Web, http://www.chinasage.info/history.htm.
Copyright © Chinasage 2012 to 2018