Chinese History

历

史
lì shǐ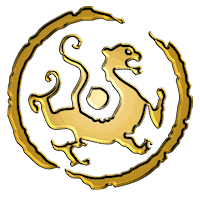 History
The building of
railways
became a competitive scramble between foreign powers in the late 19th and early 20th century. Railways were seen as the key first step in opening up inland China for trade. Britain, France, Germany, Japan and America all invested in the building of them only for the investment to be lost in the following years of turmoil.
History
The prized job in dynastic China was as an Imperial official. As well as prosperity and a life of relative leisure an official received respect from the community. As anyone who passed the Imperial examinations could hope for such an appointment the posts were potentially open to all men.
The tales of the heroic struggle of thousands of soldiers over thousands of miles of challenging terrain were held up as the pivotal episode in the early days of the Communist party. It was during the
Long March
that
Mao Zedong
emerged as leader with his own vision for the future of China.
Most countries can look back at a few hundred years of continuous recorded history; China looks back at thousands of years. From earliest times an accurate account of events has been treasured by the Chinese, this is embodied in the character 史 shǐ 'history' which also has the meaning 'impartial'. Chinese people know their heritage well and have a long tradition of revering their ancestors. A good knowledge of Chinese history is essential to understanding and relating to its people.
We include pages on all the main dynasties as well as significant events in Chinese history, up to the foundation of the Republic in 1912, including the Taiping Rebellion; coming of railways; the Imperial system; and the Opium Wars. We will continue to add further topics.
Click on the time chart on the left to go to a particular time period. Hover the mouse over a dynasty to pop-up a list of key dates during each dynasty and then click on it to go to a more detailed page. You can also navigate between dynasties by clicking on the time bar at the top of each dynasty page.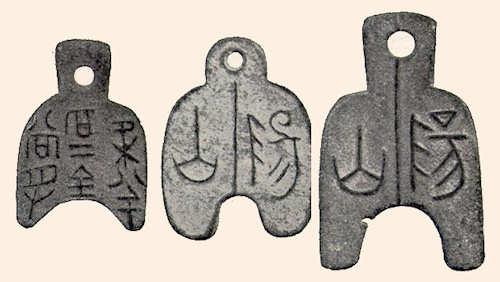 Bu coins (spade money) of the Zhou Dynasty, China. Image by Zhou Yi, Dser available under a
Creative Commons license

➚
Copyright © Chinasage 2012 to 2018
Please wait...
Downloading information about character