Chinese Culture and Traditions
The Chinese language is ideally suited for writing poems. The long history of Chinese has allowed
poems
written over two thousand years ago to be appreciated even today. The characters provide a concise method for conveying impressions and emotion.
Culture
We offer a free consultation for Yi Jing (I Ching) the Chinese system for fortune telling. It uses the ancient yarrow stick method and gives full information about the 'gua' (hexagram) that is chosen. The consultation takes account of user action - it is not random.
Culture
Like most other things the Chinese invented their own version of the chess board game. There are strong reasons to suppose that the
Chinese game
象
棋
Xiangqi or 'elephant game' is closer to the original form. The absence of a 'queen' piece and the strange rules for 'cannons' make this just as challenging a game as the version played in the West.
The second part of the Zhou dynasty was known for incessant warfare between kingdoms. It was time of great importance to China as the philosophical traditions were developed that went on to dominate the next two thousand years. The first unification of China as a large nation state then followed.
Culture
The ancient tradition of
Feng Shui
has been far reaching for thousands of years. It is still practiced today, particularly for choosing the site for buildings and graves. With the goal of harmony and balance with nature, it has excellent environmental credentials.
Culture
As in so many other cultural areas the
musical heritage
of China is extremely rich. A wide range of different musical instruments have been developed over thousands of years. Accomplishment with a musical instrument is still considered an important part of a child's education. The success of many Chinese players in the Western classical tradition suggests a long cultural appreciation of music.
Culture
When people think of China many will picture martial arts as these have been portrayed so widely in films and on TV. The various techniques were developed in the monasteries where active exercise was the perfect balance to long spells of meditation. Many ordinary Chinese practise
Taichi
each day to maintain health and suppleness.
Symbols of China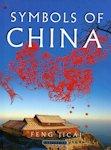 A lavishly illustrated book covering all aspects of China not just 'symbols': traditions, scenic sights, festivals, arts, legends and famous figures. The text descriptions are a little short but it does give a very good general overall coverage and the photographs and illustrations are very good.
More details...

➚
---
Copyright © Chinasage 2012 to 2018
Please wait...
Downloading information about character