Chinese Culture and Traditions
After the
Han dynasty
the custom of foot binding of girls from a very early age kept them house bound. The tradition lasted from the Sui to the
Qing dynasty
and was at times inflicted on half of all girls. It was seen as a badge of wealth of a household because it implied that the family was rich enough to not need women to carry out physical work. In poor areas the feet of women were not bound so they had to share the work of husbands in manual labor. Slightly richer families would have girls' feet bound and live out their lives indoors, bringing up the family.
Culture
The peony is a frequent art motif in China. It is considered one of the best flowers of Spring and was much loved by Empress Wu Zetian.
Culture
People platying the popular game of Mahjong can often be seen in public parks, cafes and at home. It is a game of both skill and chance and a good head for calculation of probabilities is needed. Since 1920 Mahjong has also been widely played outside China.
Symbols of China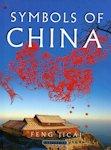 A lavishly illustrated book covering all aspects of China not just 'symbols': traditions, scenic sights, festivals, arts, legends and famous figures. The text descriptions are a little short but it does give a very good general overall coverage and the photographs and illustrations are very good.
More details...

➚
For over two thousand years the Chinese Emperor was served by a large number of Imperial servants who had castrated as young boys. With no possibility of having children themselves they were seen as having more loyalty to the Emperor than the Emperor's often scheming family. Some eunuchs became fabulously rich as a result of their total control of access to the Emperor.
Culture
Untangling the religions of China is quite a struggle for those unfamiliar with the country. There are three main belief systems Confucianism, Daoism and Buddhism that have co-existed in relative harmony for over a thousand years. Islam, Christianity and Ancestor veneration are also described in our comprehensive treatment of the subject.
Culture
Along with many other things the Chinese lay claim to the invention of the kite.
Kite flying
remains very popular in China and many can be seen flying in public parks. In the past they have been used for military purposes but fishing is probably the most ancient use.
---
Copyright © Chinasage 2012 to 2018