Chinasage : All about China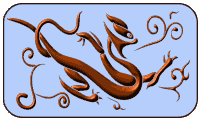 C
hina sage's information will be of use wanting to learn more about world's upcoming nation. We cover China's
history
,
traditions
,
language
and
provinces
.
China sage
is in active development – check back to see new and expanded information.
We have descriptions of each Chinese province , and the dynasties but just as importantly we cover all sorts of cultural traditions. We hope you find the site the best place to start your study of China. We plan to continue to improve and extend our coverage.
If you think you know about China, check out your knowledge with our Quiz section, all the answers to the questions are somewhere on the web site. Our source section has full reviews and descriptions of over a hundred books about China that have been used as reference material for these pages.
China's Armed Services
The active armed services of China numbered 2.2 million in 2010, the largest force in the world, but due to China's huge population it is only 114th on a per capita basis well behind most industrialized nations.
Read More
Most of the ancient traditions of China had become established 3,000 years ago. The institution of Emperor, the written scripts and the key technologies (including silk) all come from China's distant past. The longevity and continuity of Chinese culture are the two key principles to understanding China - even today.
For each of the 33 administrative regions (provinces and major cities) we give a brief history, guide to visitor attractions as well as airports, universities, climate and major towns and cities
Bats are commonly used in handicrafts, paintings and artwork to give a wish for good luck. This is because 'bat' and 'good luck' sound the same in Chinese.

We need your help to keep the Chinasage web site growing. Although we use a few targeted advertisements there are insufficient to maintain the web site. Please consider making a donation of however little or much you can afford.
To make a donation, simply click on the Paypal button below, it will take you to the official Paypal web site to make your donation simply and securely.
Many thanks, much appreciated.
Fri 1
st
Jun
The rapid industrial development in the last 30 years has been very bad news for China's rivers. In a new survey 22.1% of all water samples were considered unfit for human contact. This is an overall improvement of a few percent over previous years but in some areas there has been no improvement. Competitive advantage is blamed for some of the pollution, if a company spends extra money to clean up its effluent then its competitors who are not so fussy will gain the advantage. China has always been subject to flood and drought and is concerned that the extra requirements for intensive agriculture and industry will lead to severe shortages.
An example of how work can be done to bring back high water quality is the popular tourist spot of West Lake, Hangzhou. Treatment plants have been added that filter out contaminants and relocating over 7,000 people.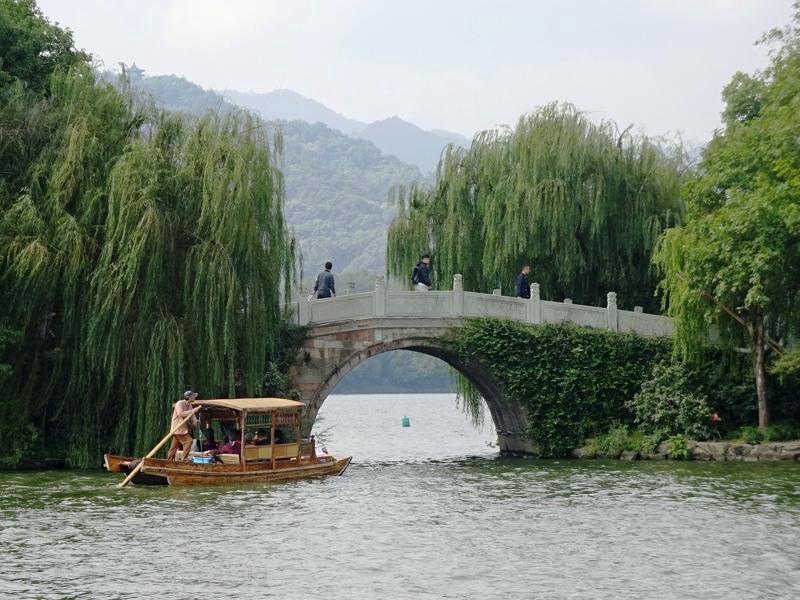 West Lake, Hangzhou. Copyright Richard Wingfield, October 2017.
Read full story...
Read all our
news stories...
Du Fu
The famous Tang dynasty poet
Du Fu
's (
杜甫
712 - 770) thatched cottage can still be seen at
Chengdu
the capital city of Sichuan province.
Read More
Chinese Language
Such an ancient language as Chinese has inevitably gathered very many characters and words that have histories going back hundred of years - far longer than any other currently spoken language. However the structure of Chinese language is quite easy to pick up and continues to be a source of fascination.
Read More
About Chinasage
We're building an exciting new information source all about China. We found other sites were poorly structured, too detailed (such as Wikipedia) or just too old-fashioned. What we thought was needed was a carefully constructed set of pages with strict editorial control so that links and pages are consistent, up-to-date and easy to navigate without clutter.
We chose the name "Chinasage" for the web site because this can be read as either "china sage" (中国英明 zhōng guó yīng míng) or "china's age" (中国时代 zhōng guó shí dài) , which promotes our new knowledge resource at a time when China has come of age in the World.
China Sage Site updates
Here are the last few updates made to the web site. For older entries please visit our site updates page.
Mon 16
th
Jul
With some trepidation we decided to add a description of the Imperial Chinese system of justice. It had a deservedly bad reputation for cruelty for centuries. One approach to criminal justice is to make the punishment so painful that the deterrent effect makes people fear the consequences for even a minor crime. For centuries in Imperial China this is how the huge population was kept law abiding. Rumors of the tortures that couldbe used against malefactors did the trick and the country was seen as largely law abiding. The ancient system although heavily reformed still lives on to the present day in the general approach to justice.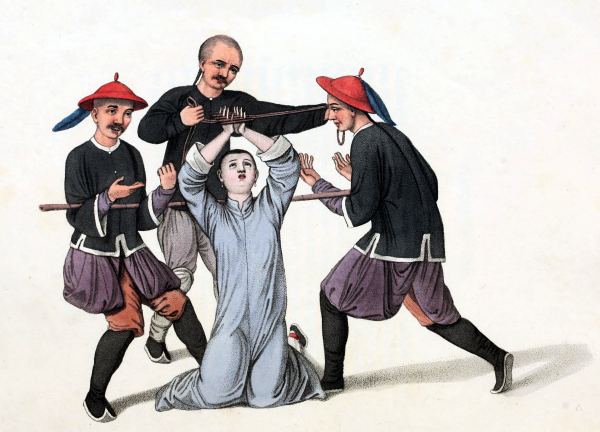 The punishments of China: illustrated by twenty-two engravings: with explanations in English and French. Image by George Henry Mason available under a
Creative Commons License

➚
Thu 28
th
Jun
The leading academy for scholarship in China and probably the world lasted from 725 until 1911. The
Hanlin Academy
was an imperial institution that chose its members from candidates who did best in the top level examinations. This pool of talent from all over China helped the Emperor administer the country in all sorts of ways. On one occasion it was tasked with writing an encyclopedia of all human knowledge. The work took thousands of scholars five years to write into eleven thousand volumes - the largest ever written document. It fell into decline in the late
Qing
and became the victim of a fire during the
Boxer Rebellion
. It stands as testimony to the prestigious place of scholarship in China from a very early date.
Mon 21
st
May
We've upgraded the festival page so that it shows the upcoming festivals in date order rather than needing you to scroll down to the current day in the year. We've also included our month calender at the top for convenience. Please let us know if we are missing a festival or have a date incorrect.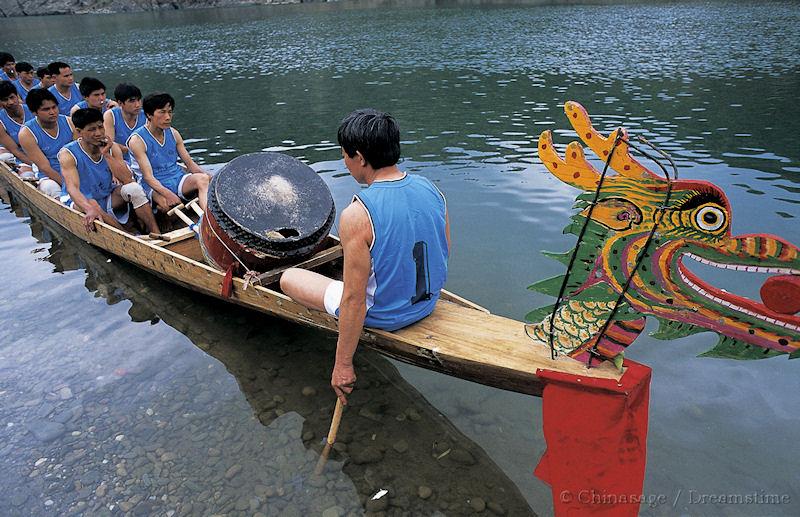 A
dragon boat
crew in
Guangxi
Statue of Lao Tzu (Laozi) in Quanzhou,
Fujian
. Image by Tom@HK available under a
Creative Commons license

➚
.
Conventions
We use a consistent style for links within Chinasage. An internal link taking you to another page within our site is shown like this while a link to a page on any other web site is shown like this ➚.
We use Chinese characters wherever appropriate. Most browsers should display both the characters and the pinyin correctly. Where the older Wade Giles system is still used we make sure this is highlighted. Except where stated all characters are the modern simplified form used in the People's Republic rather than the traditional ones (pre-1970s). To help you learn Chinese characters many of the very common characters are highlighted thus: 中 hovering the mouse over the character pops up a box showing derivation and usage information for the character.
Dates are given using the BCE/CE ➚ (Before Common Era and in Common Era) year convention rather than BC/AD. If a date is not followed by BCE or CE it should be taken as CE.
Authorship
All the text on the Chinasage web site is our own, we do not copy and paste from other web sites. We research each topic from a number of separate sources. The only exception to this are quotations and image credits. All text is our copyright and can not be used/copied without our permission. We are independent of any other company or government, the opinions expressed are our own. We do not receive funding from any external agency or organization.
Teacup Media (China History Podcast)
We are delighted to be able to promote links to Laszlo Montgomery's excellent Teacup Media ➚ series created over the last six years. Lazlo Montgomery ➚ has in depth knowledge of building commercial contacts with China over 25 years. This set of 175 podcasts totals almost 100 hours of audio commentary which covers every conceivable topic in Chinese history. Highly recommended.
Acknowledgments
We are extremely grateful to the many people who have put their photographs online for anyone to adapt and use. Without them our site would be very drab. If we are not using the image license correctly please let us know. Some pages use Javascript ➚ to create special effects such as our airport table and calendar. We are grateful to the original authors for providing their code to be used and adapted by anyone else. The online Chinese dictionary uses the definition from the CC-CEDICT project ➚ for which we are grateful for a generous free license.
Feel free to contact Chinasage to point out any errors, omissions or suggestions on how to improve this web site.
Copyright © Chinasage 2012 to 2018
Please wait...
Downloading information about character