Chinasage : All about China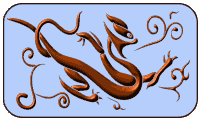 C
hina sage's information will be of use wanting to learn more about world's upcoming nation. We cover China's
history
,
traditions
,
language
and
provinces
.
China sage
is in active development – check back to see new and expanded information.
We have descriptions of each Chinese province , and the dynasties but just as importantly we cover all sorts of cultural traditions. We hope you find the site the best place to start your study of China. We plan to improve and extend our coverage.
If you think you know about China, check out your knowledge with our Quiz section, all the answers to the questions are somewhere on the web site. Our source section has full reviews and descriptions of over a hundred books about China that have been used as reference material for these pages.
China's china
Jingdezhen in
Jiangxi
has been the center of Chinese porcelain manufacture for centuries. It is one of the first places where a production line technique was used to optimize production. Skilled craftsmen specialized in one particular part of the porcelain manufacture process, passing on the end result to the next stage. By 1433 over 500,000 pieces were being made a year. Much of the 'china' was sent for export to Europe over the mountains via the port of
Guangzhou (Canton)
.
Read More
Attitudes to women have varied greatly in China over the centuries. The traditional subservient position of
women
in society has only really changed in the last sixty years. Our section describes the role of women down the centuries including the role of concubines and how some Imperial women bucked the trend.
China has been the most
populuos nation
for much of the last few thousand years. The draconian '
One Child Policy
' measure was introduced to curb the worrying recent growth.
An introduction to get you started with spoken and written Chinese. Explains
key concepts
and starts with the most common and useful words and phrases in Chinese.
When you start learning Chinese you soon across the fact that there are two written forms still in use, the simplified form used in China and the old,
traditional form
still used in Taiwan, Hong Kong and other overseas Chinese communities. With 4,000 years of use the written Chinese language has many archaic features. On formation of the Peoples Republic an ambition reform programme of the script was instigated which has made the learning of the characters far easier.
Tue 17
th
Oct
The BBC web site has published a web page with some interesting statistics about how China is changing.
In the last 3 years marriages have gone down 16% and divorces up by 16%. Divorces are still not very common compared to the U.S. but it may reflect a trend away from loveless marriages 'arranged' by families.
The gender imbalance stands at 114 men for 100 women. This will lead to may be 100 million men with no prospect of a wife. Increasingly desperate measures are being taken to get one including kidnapping and import from elsewhere in S.E. Asia. Now that the One Child Policy has been relaxed to a two Children the ratio should in time come back to normal.
The generation of millennials (born 1982-2004) are twice as likely to own a home than in the U.S.. There has always been a bias to save rather spend in China unlike elsewhere in the world. This is also part of the gender imbalance issue, owning a house is a good way for a man to attract a potential bride.
There are almost as many mobile phones as people in China. 97% of people have a cellular phone subscription. The Facebook equivalent in China is WeChat and it is even more popular there. With over 1,300 million people that is a lot of online traffic.
Studying abroad is seen as a passport to a lucrative career and a good marriage. From 2010 to 2016 the number of students has nearly doubled, now standing at over half a million, that's a large number of students.
Read full story...
The most versatile of plants is the bamboo, it is used for food, baskets, tubes, scaffolding, musical instruments and more. In China it even forms some of the forests.
Mon 20
th
Nov
A key section of the New Silk Road has been opened. The 8,445km over land route will link Shanghai across Asia all the way to St. Petersburg, Russia. The completed section is on China's border - at Horgos with Kazakhstan. Goods will take 10 days over land rather than 45 days by sea from end to end. The G312 road from Urumqi to Horgos should bring rapid development to this poorer part of China.
Read full story...
About Chinasage
We're building an exciting new information source all about China. We found other sites were poorly structured, too detailed (such as Wikipedia) or just too old-fashioned. What we thought was needed was a carefully constructed set of pages with strict editorial control so that links and pages are consistent, up-to-date and easy to navigate without clutter.
We chose the name "Chinasage" for the web site because this can be read as either "china sage" (中国英明 zhōng guó yīng míng) or "china's age" (中国时代 zhōng guó shí dài) , which promotes our new knowledge resource at a time when China has come of age in the World.
China Sage Site updates
Here are the last few updates made to the web site. For older entries please visit our site updates page.
Wed 15
th
Nov
Our popular guide to China's top 80 airports has been updated. In the last two years 17 new airports have become busy enough to enter the ratings as top Chinese airports. Quite airports have also added an extra terminal to cope with the spiraling demand for air travel.
An Air China Boeing 747 taking off from Beijing Capital Airport. Photo by
Thomas Fanghaenel

➚
, available under a
Creative Commons license

➚
.
Mon 6
th
Nov
Our popular quizzes have been updated and extended. Three new ones have been added : two more intermediate difficulty level quizzes on general knowledge about China and another history quiz. At the same time we have taken steps to improve the look and performance of the web site. We've also split out very long list of book sources (130) into seven separate pages.
Fri 12
th
May
For much of the last two thousand years China was by any standard the most advanced nation on Earth, and yet by the early twentieth China was classed as a third world country needing massive food aid to alleviate famine. The reason why China did not maintain a lead in science and technology has puzzled scholars; in particular it was Joseph Needham who posed his famous question 'Science in general in China - Why did it not develop??. Many answers have been proposed but none of them seem to totally fit the bill.
Nanjing skyline. September 2012.
Image by
Ozonefrance

➚
available under a
Creative Commons license

➚
Conventions
We use a consistent style for links within Chinasage. An internal link taking you to another page within our site is shown like this while a link to a page on any other web site is shown like this ➚.
We use Chinese characters wherever appropriate. Most browsers should display both the characters and the pinyin correctly. Where the older Wade Giles system is still used we make sure this is highlighted. Except where stated all characters are the modern simplified form used in the People's Republic rather than the traditional ones (pre-1970s). To help you learn Chinese characters many of the very common characters are highlighted thus: 中 hovering the mouse over the character pops up a box showing derivation and usage information for the character.
Dates are given using the BCE/CE (Before Common Era and in Common Era) year convention rather than BC/AD. If a date is not followed by BCE or CE it should be taken as CE.
Authorship
All the text on the Chinasage web site is our own, we do not copy and paste from other web sites. We research each topic from a number of separate sources. The only exception to this are quotations and image credits. All text is our copyright and can not be used/copied without our permission. We are independent of any other company or government, the opinions expressed are our own. We do not receive funding from any external agency or organization.
Teacup Media (China History Podcast)
We are delighted to be able to promote links to Laszlo Montgomery's excellent Teacup Media ➚ series created over the last six years. Lazlo Montgomery ➚ has in depth knowledge of building commercial contacts with China over 25 years. This set of 175 podcasts totals almost 100 hours of audio commentary which covers every conceivable topic in Chinese history. Highly recommended.
Acknowledgments
We are extremely grateful to the many people who have put their photographs online for anyone to adapt and use. Without them our site would be very drab. If we are not using the image license correctly please let us know. Some pages use Javascript ➚ to create special effects such as our airport table and calendar. We are grateful to the original authors for providing their code to be used and adapted by anyone else. The online Chinese dictionary uses the definition from the CC-CEDICT project ➚ for which we are grateful for a generous free license.
Feel free to contact Chinasage to point out any errors, omissions or suggestions on how to improve this web site.
Copyright © Chinasage 2012 to 2017