Chinasage : All about China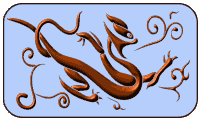 C
hina sage's information will be of use wanting to learn more about world's upcoming nation. We cover China's
history
,
traditions
,
language
and
provinces
.
China sage
is in active development – check back to see new and expanded information.
We have descriptions of each Chinese province , and the dynasties but just as importantly we cover all sorts of cultural traditions. We hope you find the site the best place to start your study of China. We plan to improve and extend our coverage.
If you think you know about China, check out your knowledge with our Quiz section, all the answers to the questions are somewhere on the web site. Our source section has full reviews and descriptions of over a hundred books about China that have been used as reference material for these pages.
Events for 14th Dec
1857
Second Opium War 1857
(160 years ago)
2013
Moon Landing 2013
(4 years ago)
2013
Landing on the Moon 2013
(4 years ago)
Time in China

Beijing weather
Clear
23
° F /
-5
° C
Dec 13th 2017 at 6:00pm UCT

Earliest printed book
One of the most important inventions that China can lay claim to is
printing
. The oldest printed book is the Diamond Sutra, printed in 868CE and now held at the British Library, London. It is a large book of
Buddhist
scripture. It was produced from hand produced wooden blocks that were inked to produce copies on paper.
Read More
All about the exploitation of China by foreign powers from the
Ming dynasty
to the foundation of the PRC in 1949. The establishment of foreign enclaves within most Chinese cities one hundred years ago led to many frictions with the foreign powers, particularly Britain. The
treaty port
system forcibly opened up cities to foreign trade in lat Qing dyansty China.
China although predominately populated with the
Han Chinese
, has over 100 million people identified as belonging to other ethnic minorities. However these
people
are concentrated in the less densely populated 'fringes' of China so may form the majority in certain areas. Tensions with other peoples has been a cause of troubles throughout China's long history and continue to this day in
Tibet
and
Xinjiang
.
The second part of the Zhou dynasty was known for incessant warfare between kingdoms. It was time of great importance to China as the philosophical traditions were developed that went on to dominate the next two thousand years. The first unification of China as a large nation state then followed.
左

zuǒ left

Made up of [

工

gōng work; skill radical 48,

手

shǒu hand]
Origin
Represents holding a carpenter's square in the hand
Wed 13
th
Dec
We included a news item in July about the ambitious water management projects in China. A new article on the Shanghai Daily web site details just how impressive it all is. It is the world's largest water diversion project projected to cost $76 billion dollars. The first phase is complete and generating great benefit to Beijing. About 3 trillion gallons have been rerouted and the water all the way from the Yangzi is now supplying 70% of Beijing's water. All this is great news in the parched north but there are concerns that the diversion may adversely affect the lower Yangzi delta region's delicate ecosystem.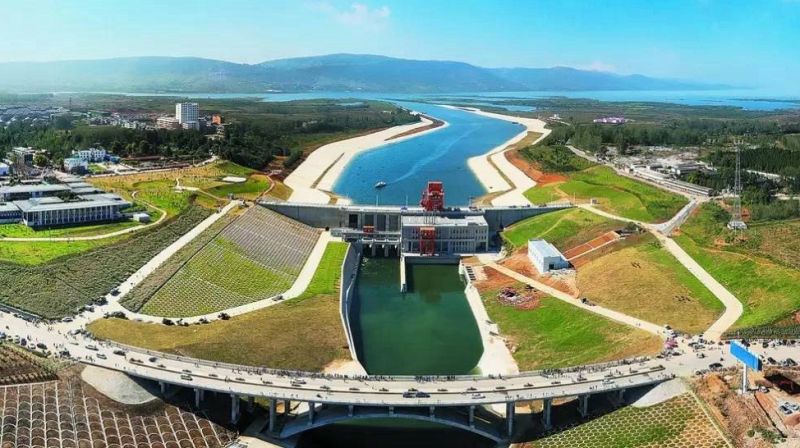 Read full story...
Read all our
news stories...
All about the customs and traditions that you should know before traveling to China. A respect for age old traditions will impress your hosts who will appreciate your efforts to embrace the culture. Learning about 'face', 'guanxi' and general etiquette will make everyone feel more relaxed.
About Chinasage
We're building an exciting new information source all about China. We found other sites were poorly structured, too detailed (such as Wikipedia) or just too old-fashioned. What we thought was needed was a carefully constructed set of pages with strict editorial control so that links and pages are consistent, up-to-date and easy to navigate without clutter.
We chose the name "Chinasage" for the web site because this can be read as either "china sage" (中国英明 zhōng guó yīng míng) or "china's age" (中国时代 zhōng guó shí dài) , which promotes our new knowledge resource at a time when China has come of age in the World.
China Sage Site updates
Here are the last few updates made to the web site. For older entries please visit our site updates page.
Wed 13
th
Dec
The relations between China and Britain were at a low ebb after the second Anglo-Chinese (Opium) war of 1858-60. They suffered a further fall after the debacle involving the purchase from Britain of a flotilla of boats to help put down the Taiping Rebellion raging in southern China. However Britain chose to misinterpret their instructions and wanted it to be a British commanded and manned fleet only under very vague Chinese control. The Chinese were appalled and the flotilla was rejected and sent back to the U.K. with much hostility and further distrust as its legacy.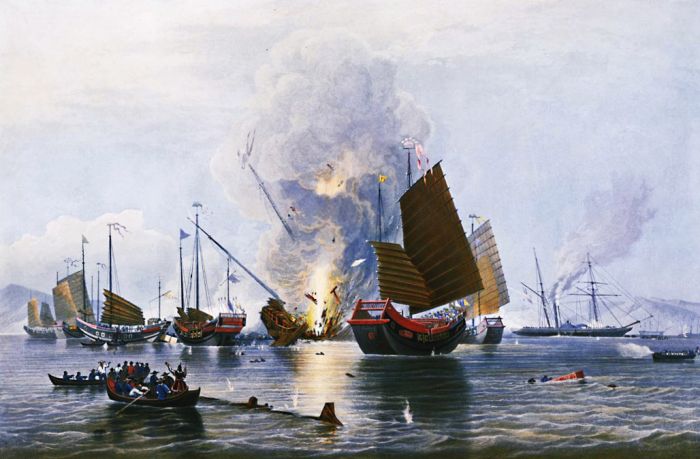 The East India Company iron steam ship Nemesis, commanded by Lieutenant W. H. Hall, with boats from the Sulphur, Calliope, Larne and Starling, destroying the Chinese war junks in Anson's Bay, on 7 January 1841. Image by
Edward Duncan

➚
available under a
Creative Commons License

➚
Mon 27
th
Nov
We hit an obscure technical issue in our quiz implementation, so we have had to go back and re-design them using different technology. They work pretty much as before but they should load more quickly and be easier to play on mobile devices. There are now 14 quizzes each of 15 questions of different levels of difficulty. Each time you play them the questions are asked in a different order with a different selection of possible answers.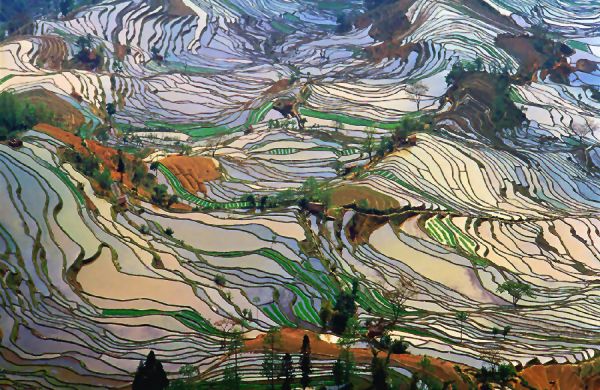 Terraced rice fields in Yunnan, China. The reflected sky is glinting on the fields. Photo by
Jialiang Gao

➚
available under a
Creative Commons license

➚
.
Wed 15
th
Nov
Our popular guide to China's top 80 airports has been updated. In the last two years 17 new airports have become busy enough to enter the ratings as top Chinese airports. Quite airports have also added an extra terminal to cope with the spiraling demand for air travel.
An Air China Boeing 747 taking off from Beijing Capital Airport. Photo by
Thomas Fanghaenel

➚
, available under a
Creative Commons license

➚
.
Image by
McKay Savage from London, UK

➚
available under a
Creative Commons license

➚
January 2005
Conventions
We use a consistent style for links within Chinasage. An internal link taking you to another page within our site is shown like this while a link to a page on any other web site is shown like this ➚.
We use Chinese characters wherever appropriate. Most browsers should display both the characters and the pinyin correctly. Where the older Wade Giles system is still used we make sure this is highlighted. Except where stated all characters are the modern simplified form used in the People's Republic rather than the traditional ones (pre-1970s). To help you learn Chinese characters many of the very common characters are highlighted thus: 中 hovering the mouse over the character pops up a box showing derivation and usage information for the character.
Dates are given using the BCE/CE (Before Common Era and in Common Era) year convention rather than BC/AD. If a date is not followed by BCE or CE it should be taken as CE.
Authorship
All the text on the Chinasage web site is our own, we do not copy and paste from other web sites. We research each topic from a number of separate sources. The only exception to this are quotations and image credits. All text is our copyright and can not be used/copied without our permission. We are independent of any other company or government, the opinions expressed are our own. We do not receive funding from any external agency or organization.
Teacup Media (China History Podcast)
We are delighted to be able to promote links to Laszlo Montgomery's excellent Teacup Media ➚ series created over the last six years. Lazlo Montgomery ➚ has in depth knowledge of building commercial contacts with China over 25 years. This set of 175 podcasts totals almost 100 hours of audio commentary which covers every conceivable topic in Chinese history. Highly recommended.
Acknowledgments
We are extremely grateful to the many people who have put their photographs online for anyone to adapt and use. Without them our site would be very drab. If we are not using the image license correctly please let us know. Some pages use Javascript ➚ to create special effects such as our airport table and calendar. We are grateful to the original authors for providing their code to be used and adapted by anyone else. The online Chinese dictionary uses the definition from the CC-CEDICT project ➚ for which we are grateful for a generous free license.
Feel free to contact Chinasage to point out any errors, omissions or suggestions on how to improve this web site.
Copyright © Chinasage 2012 to 2017