Chinasage : All about China
W
e hope China sage's information will be of use to everyone with an interest in the World's most important nation. We cover China's
provinces
,
history
,
language
and
traditions
.
China sage
remains under active development; please check back regularly to look at the revised and expanded information.
We're building an exciting information source all about China.
We found existing web sites about China were poorly structured, too detailed (like Wikipedia) or just too old-fashioned. What we think is needed is a carefully constructed set of pages with strict editorial control so that links and pages are consistent, up-to-date and easy to navigate without clutter.
Our first release included maps of the provinces that make up China, this was followed by the dynasties that follow China's history and we are now adding all sorts of special features on traditions and culture. We hope you find the site the best place to start your study of China. We plan to release further pages on cities, current affairs, news, key figures, cultural background and anything else we hope you will find relevant to understanding this vast country.
If you think you know about China, check out your knowledge with our Quiz section, all the answers to the questions are somewhere on the web site.
We chose the name "Chinasage" for the web site because this can be read as either "china sage" (中国英明 zhōng guó yīng míng) or "china's age" (中国时代 zhōng guó shí dài) , which reflects our aim of launching a new knowledge resource at a time when China has come of age in the World.

January 2015. Chinasage is now available in convenient and updated eBook format.
Click here
for more details.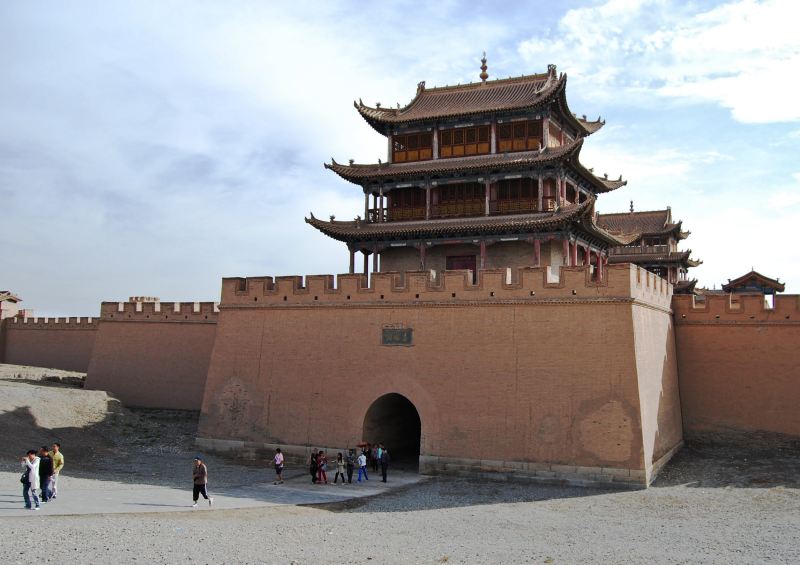 Fortress (14th century) at Great Wall of Jiayuguang, September 2009. Photo by
Sigismund von Dobsch?tz

➚
available under a
Creative Commons license

➚
.
Site updates
Here are the last few updates made to the web site. For older entries please visit our site updates page.
Mon 24
th
Aug
The 'treaty ports' of China 1840-1945 demonstrate the rapacious interest of foreign powers in opening up China for trade. The first treaty ports, including Shanghai and Hong Kong were opened after China's defeat in the First Opium War. The numbers grew to about a hundred by about 1900. Numbers began to fall at the start of the Republican era.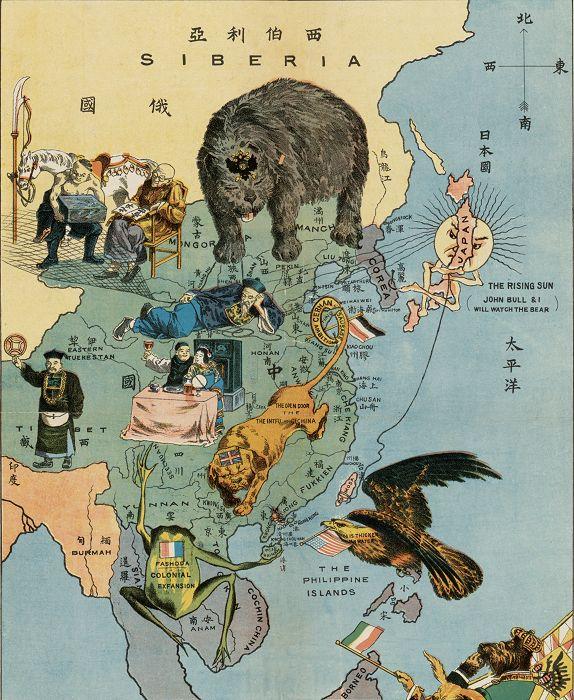 Newer version of THE SITUATION IN THE FAR EAST (
时

局图
). Its author (Tse Tsan-tai, 1872-1939) depicted the western powers encroaching on China at the end of the nineteenth century in symbolic form. At the left "to be clear at a glance" (
一

目

了

然
), at the right, "self-evident" (
不

言

而

喻
). The bear representing Russia is intruding from the north, the bulldog head with a lion body representing the United Kingdom is in south China, with its tail around the Shantung peninsula (Wehai english colony was the seat of the British bulldog in the first version of the cartoon), the frog (representation by english of french, "the froggies", french themselves use Gallic rooster instead), is in southeast Asia, with an inscription "Fashoda", in reference to Fashoda Incident opposing Britain and France in Africa. The frog has the Hainan Island in its right hand, in reference to Guangzhouwan, and part of the Sichuan in its left hand. The bald eagle representing the United States is approaching from the Philippines (the U.S. had already invaded the Philippines at this time). On the eagle is written "Blood is thicker than water", a reference to U.S. Navy Commodore Josiah Tattnall's saying in 1859. The symbolic Sun behind Japan spreads its rays across Korea onto China, while Japan fishes for Taiwan. Qing Amban is on Tibet and chinese teacher on Mongolia and Xinjiang with turco-mongol man. Some other European countries, following Prussia and some other countries, are waiting to invade China at the bottom of the map. 1900. Image by
谢

缵泰
➚
available under a
Creative Commons License

➚
Mon 10
th
Aug
The tumultuous years of China 1860-1949 is reflected in the history of the development of the railways. Once again it was the foreign powers that took advantage of a weak Chinese government to build the railways and use them as a weapon for further exploitation.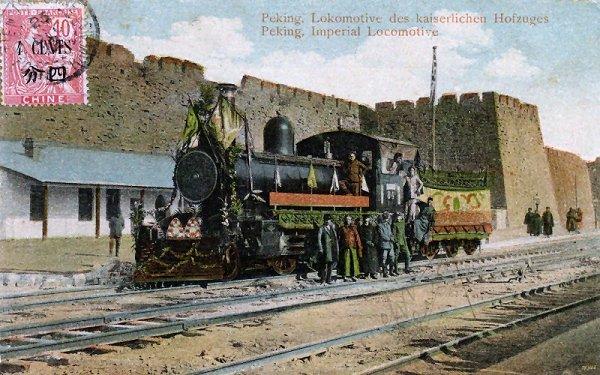 Postcard of train at Zhengyang, Beijing. c. 1901-1912 Image by
Unknown

➚
available under a
Creative Commons License

➚
Mon 3
rd
Aug
We've been through all the pages of the web site yet again; fine tuning the layout, the text and the illustrations. We have started adding cross-links to related information so it it easier to locate other pages that overlap in content. The quizzes have been given a new look, and you can now publish your quiz results on Facebook.
Mon 20
th
Jul
Having completed a book on the Long March, I decided to greatly expand the description on the Chinasage web site. It is a fascinating tale, and came very close to disaster on a number of occasions. What could have been a heroic failure turned out to shape the politics of China for the next sixty years.
Mon 13
th
Jul
We have made a full scan of the text making some relatively minor corrections and re-organization. We have introduced more sub-headings to make it easier to find relevant sections in the text. Also, we have changed the quizzes so you get a summary of all the questions and answers at the end. Single quiz questions are now scattered over the site and these will change regularly.
Wed 9
th
Apr 2014
With some trepidation we've added a page on the
traditional attitudes to women
over the centuries. This topic is a little sensitive because Confucian doctrine was so heavily weighted towards men. It is all a bit strange to those unfamiliar with this topic seen from modern enlightened eyes. We also cover traditional marriages and widowhood as well as the much misunderstood term 'concubine'. At the same time we have released quite a few of the less well-known
traditional festivals
including such things as the 'Clothes Drying Day'. They are now marked on our
calendar page
.
---
Conventions
We use a consistent style for links within the site. An internal link taking you to another page within our site is shown like this while a link to a page on any other web site is shown like this ➚.
We use Chinese characters wherever we feel it appropriate. Most browsers should display both the characters and the pinyin correctly. Where the older Wade Giles system is still used we make sure this is highlighted. Except where stated all characters are the modern simplified form used in the People's Republic rather than the traditional ones (pre-1970s). To help you learn Chinese characters many of the very common characters are highlighted thus: 中 hovering the mouse over the character pops up a box showing derivation and usage information for the character.
Dates are given using the BCE/CE (Before Common Era and in Common Era) year convention rather than BC/AD. If a date is not followed by BCE or CE it should be assumed that is CE.
Authorship
All the text on this web site is our own, we do not just copy and paste from other web sites. We research each topic from a number of separate sources. The only exception to this are quotations and image credits. All text is our copyright and can not be used/copied without our permission.
We are independent of any other company or government, the opinions expressed are our own. We do not receive funding from any external agency or organization.
Acknowledgments
We are extremely grateful to the many people who have put their photographs online for anyone to adapt and use. Without them our site would be very drab. If we are not using the image license correctly please let us know.
Some pages use Javascript ➚ to create special effects such as our airport table and calendar. We are grateful to the original authors for providing their code to be used and adapted by anyone else.
The online Chinese dictionary uses the definition from the CC-CEDICT project ➚ for which we are grateful for a generous free license.
Feel free to contact Chinasage to point out any errors, omissions or suggestions on how to improve this web site.
Copyright © Chinasage 2012 to 2015
---