Chinasage : All about China
We hope China sage's information will be of use to everyone with an interest in the World's most important nation. The areas covered include China's provinces, history, language and traditions. China sage is under active development, rather than wait until all is complete we have decided to publish pages as quickly as we can. Please check back regularly to look at the revised and expanded information.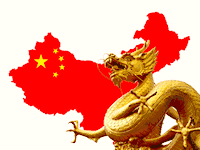 Fact of the day
Engineer Leaders
All three recent Presidents of China studied engineering at University.
Jiang Zemin
: Electrical Engineering, Shanghai 1947;
Hu Jintao
: Hydraulic Engineering, Beijing 1965 and
Xi Jinping
: Chemical Engineering, Beijing 1979.
Read More
Time in China
Current weather

Beijing weather
Clear
19
° F /
-7
° C
Dec 22nd 2014 at 4:00pm UCT

We're building an exciting information source all about China.
We found existing web sites about China were poorly structured, too detailed (like Wikipedia) or just too old-fashioned. What we think is needed is a carefully constructed set of pages with strict editorial control so that links and pages are consistent, up-to-date and easy to navigate without clutter.
Our first release included maps of the provinces that make up China, this was followed by the dynasties that follow China's history and we are now adding all sorts of special features on traditions and culture. We hope you find the site the best place to start your study of China. We plan to release sections on cities, current affairs, key figures, cultural background and anything else we hope you will find relevant to understanding this vast country.
If you think you know about China, check out your knowledge with our Quiz section, all the answers to the questions are somewhere on the web site.

August 2014. Much of the content of Chinasage is now available in convenient eBook format.
Click here
for more details.
We chose the name "Chinasage" for the web site because this can be read as either "china sage" (中国英明 zhōng guó yīng míng) or "china's age" (中国时代 zhōng guó shí dài) , which reflects our aim of launching a new knowledge resource at a time when China has come of age in the World.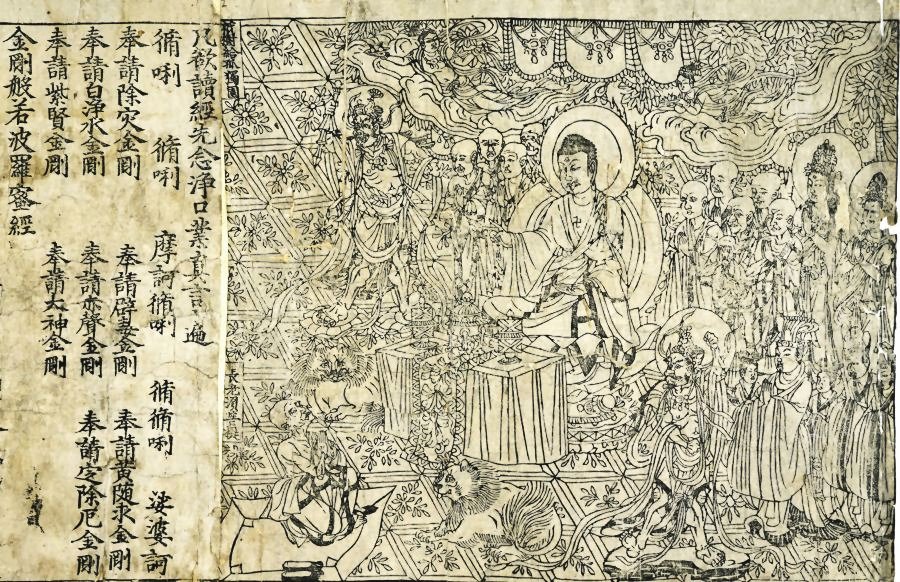 A page from the oldest known printed book - the Diamond Sutra, discovered near Dunhuang by
Sir Marc Aurel Stein

➚
in 1907.
British Library, London
Image available under a
Creative Commons license

➚
Site updates
Here are the last few updates made to the web site. For older entries please visit our site updates page.
Thu 11
th
Dec
After an enjoyable day looking at YouTube videos of Chinese Opera to include on the
opera web page
, I realised that videos would be useful additions elsewhere too. For example, seeing and hearing Chinese traditional musical instruments is much better than just a picture. Other topics where we have also added videos include: seeing
Chinese calligraphy being written
;
flying kites
; practising at taijiquan; seeing giant pandas in the wild; hearing the
basic pinyin tones
and seeing a
dragon dance
. As well as these videos this web site update has two new quizzes for you to have a go at, these are
picture quizzes
where you have to answer a question about what it is in the image.
Thu 4
th
Dec
The development of the quintessentially Chinese art-form is an interesting topic. Like much of Chinese art, opera has remained more or less the same over the centuries.
Opera
plots written six hundred years ago are still performed and appreciated to this day. While Western opera has changed substantially, Chinese opera has slowly evolved. It has something for everyone: singing; comedy; acrobatics; drama; music and martial arts.
Tue 25
th
Nov
We are continuing to expand the site's content with anything China related. The latest two pages demonstrate the diverse range; the first explains about
traditional and simplified Chinese characters
and the second documents China's ambitions to explore the
Moon and Mars
. Changing the characters used in a language is a dramatic step and the approach taken needs a little explanation, this is important still because the 'old' traditional characters are still in use. Whereas a key indicator of China's rapid development is her burgeoning space programme. China is competing with India to show that she can claim first division technology nation status.
Mon 17
th
Nov
We have added quite a lot of data to our daily 'fact of the day' service and also added two new quizzes. One is a general cultural quiz (
general quiz 4
) and the other is a fairly hard history quiz (
history quiz 3
). Looking at the statistics it looks like about 65% of questions answered get the correct answer.
Fri 24
th
Oct
We have added many new pictures to pages across the whole web site (hundreds of them). These are all modern, recent photographs which should greatly enhance the appreciation of each of China's provinces and traditions. At the same time we have added two important and hopefully useful new pages. The first is one focusing on the
customs of the Chinese people
, looking at particular aspects like 'face'; 'connections'; 'travel advice' and 'hobbies'; this should be very useful to anyone traveling or doing business in China. The second page is on architecture. A knowledge of traditional Chinese
architecture
will enrich any visit to the many tourist sites in China, we describe the detailed construction of a courtyard house and look at garden and temple architecture too.
Fri 26
th
Sep
Our aim in providing Chinese characters on this web site has been to use the 'modern' simplified forms wherever possible and clearly flag the few occasions where the traditional characters are used. However we found that a scattering of old form characters had crept into some pages. We have now scanned through all the pages and put this right. At the same we have added information about some
Geographical terms
. as well as a glossary of Chinese traditional
gods and goddesses
.
Fri 1
st
Aug
We are delighted to announce that the bulk of the web site content is now available in a convenient eBook format. You can now buy a copy of the text while retaining all the many internal and external reference hyperlinks. We offer both an illustrated and text-only version of the eBook to suit all eReaders including Kindle Fire.
Fri 25
th
Jul
We've been busy going through the whole text of the web site (over 100,000 words) putting in corrections; it has become quite a daunting task and many visitors probably will not notice the changes. However removing the typographical, spelling and grammatical errors do all help to make the site look more professional.
Fri 9
th
May
Of interest of the increasing number of people wishing to study in China is the status of
Chinese universities
. We have added a new information page giving a description of all the universities in China ranked in the top 500 in the world. At the same time we have released the first set of revisions and corrections on our pages. Many thanks to all those who have contacted us to suggest changes.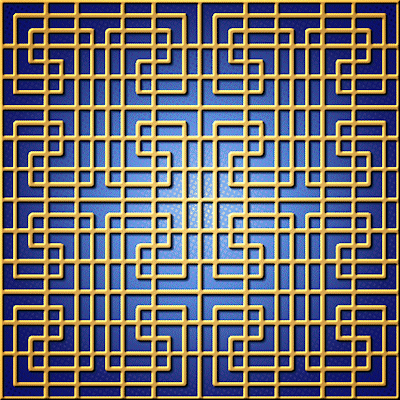 Conventions
We use a consistent style for links within the site. An internal link taking you to another page within our site is shown like this while a link to a page on any other web site is shown like this ➚.
We use Chinese characters wherever we feel it appropriate. Most browsers should display both the characters and the pinyin correctly. Where the older Wade Giles system is still used we make sure this is highlighted. Except where stated all characters are the modern simplified form used in the People's Republic rather than the traditional ones (pre-1970s). To help you learn Chinese characters many of the very common characters are highlighted thus: 中 hovering the mouse over the character pops up a box showing derivation and usage information for the character.
Dates are given using the BCE/CE (Before Common Era and in Common Era) year convention rather than BC/AD. If a date is not followed by BCE or CE it should be assumed that is CE.
Authorship
All the text on this web site is our own, we do not just copy and paste from other sources. We research each topic from a number of separate sources. The only exception to this are quotations and image credits. All text is our copyright and can not be used/copied without our permission.
We are independent of any other company or government, the opinions expressed are our own. We do not receive funding from any external agency or organization.
Acknowledgments
We are extremely grateful to the many people who have put their photographs online for anyone to adapt and use. Without them our site would be very drab. If we are not using the image license correctly please let us know.
Some pages use Javascript ➚ to create special effects such as our airport table and calendar. We are grateful to the original authors for providing their code to be used and adapted by anyone else.
Feel free to contact Chinasage to point out any errors, omissions or suggestions on how to improve this web site.
Copyright © Chinasage 2012 to 2014
---