Chinasage : All about China
We're building an exciting information source all about China.
We found existing web sites about China were poorly structured, too detailed (like Wikipedia) or just too old-fashioned. What we think is needed is a carefully constructed set of pages with strict editorial control so that links and pages are consistent, up-to-date and easy to navigate without clutter.
Our first release included maps of the provinces that make up China, this was followed by the dynasties that follow China's history and we are now adding all sorts of special features on traditions and culture. We hope you find the site the best place to start your study of China. We plan to release sections on cities, current affairs, key figures, cultural background and anything else we hope you will find relevant to understanding this vast country.
If you think you know about China, check out your knowledge with our Quiz section, all the answers to the questions are somewhere on the web site.
We chose the name "Chinasage" for the web site because this can be read as either "china sage" (中国英明 zhōng guó yīng míng) or "china's age" (中国时代 zhōng guó shí dài) , which reflects our aim of launching a new knowledge resource at a time when China has come of age in the World.
Longquan temple Buddhist gate on
Mount Wutai
, Shanxi
Site updates
Here are the last few updates made to the web site. For older entries please visit our site updates page.
Sat 2
nd
May
A new page added with thirty visitor attractions throughout China. Previously we've put the bulk of information about top sight-seeing spots in the individual province pages. Here you can view all of them together with pop-up information about each place as well as quality images. At the same time we have updated all our maps with new symbols for towns; cities and attractions.
Thu 23
rd
Apr
To continue to improve the look and feel of the web site we have added popup information boxes to our full range of Chinese province maps. When you move over a city, airport or visitor attraction a box pops up with extra information which can include a picture and a detailed map of the locality.
Thu 2
nd
Apr
We've added a I Ching (Yi Jing) 'fortune telling'
consultation
to our pages. As well providing a detailed explanation of
each hexagram (gua)
we simulate the full system of dividing and counting yarrow sticks to cast a hexagram. We wish you good fortune when you check it out.
Fri 13
th
Mar
We have added an extensive
Chinese dictionary
to our pages. This lets you look up by Chinese Character, Pinyin, English and even Wade-Giles.
Tue 24
th
Feb
As more people are using mobile phones to browse web sites we have modified the display layout and styles so that most pages will now look reasonable on both a mobile and on a desktop. We think most users will prefer to use the desktop to browse the web site to take full advantage of the large scale for maps and illustrations.
Wed 11
th
Feb
The description of the ancient and fascinating subject of the
Yi Jing (I Ching)
has been greatly expanded with a table of all the hexagrams and also a detailed description on how to consult the Yi Jing using coins or yarrow sticks. Confucius held the Yi Jing in high esteem so it is appropriate that it now has a dedicated page rather than being put under 'Feng Shui'.
Tue 20
th
Jan
Another thorough review of ALL the text on the web site, correcting facts, grammar and minor re-organization. We have updated the
festivals
and holidays for 2015 and 2016. The range of YouTube videos have been extended to cover music, opera, festivals, jade, calligraphy, learning Mandarin, traditional medicine, kite flying etc..
Wed 31
st
Dec 2014
The latest pages to add have required quite a lot of work. Young Chinese children used to learn the
'100 names'
and
'3 Character Classic'
by heart and they reveal quite a lot about Chinese traditions and philosophy. Finding existing translations unsatisfactory, we have added our own. As well as language we have added a page about the traditional Chinese game of
Weiqi
(or Go as it is better known) - which scholars used to use learn strategy.
Thu 11
th
Dec 2014
After an enjoyable day looking at YouTube videos of Chinese Opera to include on the
opera web page
, I realised that videos would be useful additions elsewhere too. For example, seeing and hearing Chinese traditional musical instruments is much better than just a picture. Other topics where we have also added videos include: seeing
Chinese calligraphy being written
;
flying kites
; practising at taijiquan; seeing giant pandas in the wild; hearing the
basic pinyin tones
and seeing a
dragon dance
. As well as these videos this web site update has two new quizzes for you to have a go at, these are
picture quizzes
where you have to answer a question about what it is in the image.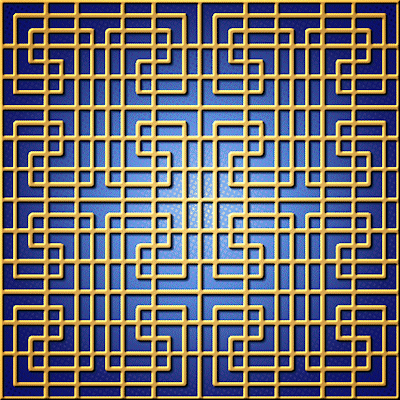 Conventions
We use a consistent style for links within the site. An internal link taking you to another page within our site is shown like this while a link to a page on any other web site is shown like this ➚.
We use Chinese characters wherever we feel it appropriate. Most browsers should display both the characters and the pinyin correctly. Where the older Wade Giles system is still used we make sure this is highlighted. Except where stated all characters are the modern simplified form used in the People's Republic rather than the traditional ones (pre-1970s). To help you learn Chinese characters many of the very common characters are highlighted thus: 中 hovering the mouse over the character pops up a box showing derivation and usage information for the character.
Dates are given using the BCE/CE (Before Common Era and in Common Era) year convention rather than BC/AD. If a date is not followed by BCE or CE it should be assumed that is CE.
Authorship
All the text on this web site is our own, we do not just copy and paste from other sources. We research each topic from a number of separate sources. The only exception to this are quotations and image credits. All text is our copyright and can not be used/copied without our permission.
We are independent of any other company or government, the opinions expressed are our own. We do not receive funding from any external agency or organization.
Acknowledgments
We are extremely grateful to the many people who have put their photographs online for anyone to adapt and use. Without them our site would be very drab. If we are not using the image license correctly please let us know.
Some pages use Javascript ➚ to create special effects such as our airport table and calendar. We are grateful to the original authors for providing their code to be used and adapted by anyone else.
The online Chinese dictionary uses the definition from the CC-CEDICT project ➚ for which we are grateful for a generous free license.
Feel free to contact Chinasage to point out any errors, omissions or suggestions on how to improve this web site.
Copyright © Chinasage 2012 to 2015
---