Chinasage : All about China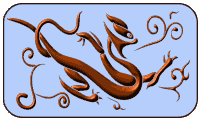 C
hina sage's information will be of use wanting to learn more about world's upcoming nation. We cover China's
history
,
traditions
,
language
and
provinces
.
China sage
is in active development – check back to see new and expanded information.
We have descriptions of each Chinese province , and the dynasties but just as importantly we cover all sorts of cultural traditions. We hope you find the site the best place to start your study of China. We plan to continue to improve and extend our coverage.
If you think you know about China, check out your knowledge with our Quiz section, all the answers to the questions are somewhere on the web site. Our source section has full reviews and descriptions of over a hundred books about China that have been used as reference material for these pages.
Boys better than girls
There is still a preference for girls rather than boys, illegal gender selection is building up, there are now 119 boys for 100 girls. Traditionally boys stayed at or near home and worked with their family while girls left the village to be
married off
to another family. For a family to continue it therefore needed boys. Boys were also needed in the important ancestral rituals. Nowadays with severe birth control policies, couples prefer boys in order to continue the family line.
Read More
After the
Han dynasty
the custom of foot binding of girls from a very early age kept them house bound. The tradition lasted from the Sui to the
Qing dynasty
and was at times inflicted on half of all girls. It was seen as a badge of wealth of a household because it implied that the family was rich enough to not need women to carry out physical work. In poor areas the feet of women were not bound so they had to share the work of husbands in manual labor. Slightly richer families would have girls' feet bound and live out their lives indoors, bringing up the family.
China has been the most
populuos nation
for much of the last few thousand years. The draconian '
One Child Policy
' measure was introduced to curb the worrying recent growth.
The Three Character Classic (San Zi Jing
三
字
经
) was for centuries a
language primer
for children who aspired to a scholarly life. It introduces the student to Chinese history, philosophy as well as the most common characters. There are many exhortations for the student to study hard.
Thu 22
nd
Mar
China is well aware of the huge problems of waste disposal. Now that rural communities have more income there is far more plastic and other toxic waste that would normally have to go to landfill. The landfill is often not properly contained and escapes to poison the groundwater. Now Han Zhaobin of Hunan province believes he has come up with a solution. A small scale five ton incinerator is designed to leave very little toxic residue and a series of washing stages will remove toxic components from the smoke. A community level waste disposal unit will save transporting it to a large county level facility.
The Central government have recently announced an initiative to bring all rural communities out of poverty by 2050. Dealing with increased waste will be a necessary step in improving the standard of living of many rural communities.

Collecting Garbage at Three Gorges Dam on the Yangtze River, China. Image by
Yoshi Canopus

➚
available under a
Creative Commons License

➚
Read full story...
Read all our
news stories...
The Cambridge Illustrated History of China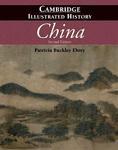 Cambridge University Press produce a mammoth in-depth history of China, this can be considered an abridgement of this work. It has copious illustrations and useful panels describing key parts of Chinese culture and history. It covers the whole time period from pre-history to the present day - a lot to cover in one book. It is a fascinating and engaging read and to be recommended as a key reference work.
More details...

➚
The State of China Atlas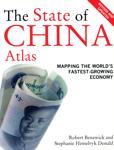 Geographical information can be dull and hard to interpret, this heavily illustrated book brings the subject to life with many colorful graphs and diagrams. There have been a number of published editions to keep the information up-to-date. It covers all the main economic and geographic data as well as government organization and the legal system. A very useful way to see how China compares to other countries and how different are the regions that make up China.
More details...

➚
An introduction to get you started with spoken and written Chinese. Explains
key concepts
and starts with the most common and useful words and phrases in Chinese.
About Chinasage
We're building an exciting new information source all about China. We found other sites were poorly structured, too detailed (such as Wikipedia) or just too old-fashioned. What we thought was needed was a carefully constructed set of pages with strict editorial control so that links and pages are consistent, up-to-date and easy to navigate without clutter.
We chose the name "Chinasage" for the web site because this can be read as either "china sage" (中国英明 zhōng guó yīng míng) or "china's age" (中国时代 zhōng guó shí dài) , which promotes our new knowledge resource at a time when China has come of age in the World.
China Sage Site updates
Here are the last few updates made to the web site. For older entries please visit our site updates page.
Mon 21
st
May
We've upgraded the festival page so that it shows the upcoming festivals in date order rather than needing you to scroll down to the current day in the year. We've also included our month calender at the top for convenience. Please let us know if we are missing a festival or have a date incorrect.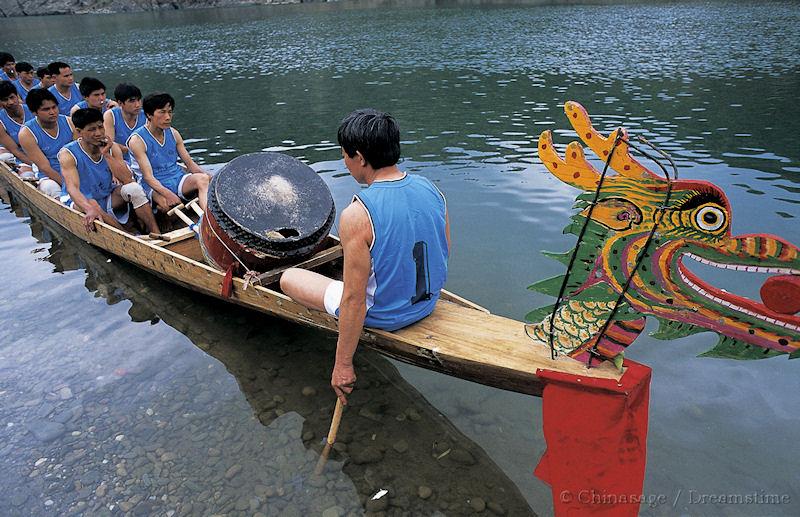 A
dragon boat
crew in
Guangxi
Wed 9
th
May
We've been busy giving the web site a crisper, less cluttered look. We've changed the top menu colors and font, simplified the graphics and spent effort making pages work better on the smaller mobile screen. The top level drop menu is now mulit-level allowing quick navigation to popular pages. If we've broken anything that you liked, let us know. Your comments on the new look will be much appreciated.
Thu 26
th
Apr
All about the strange version of English/Chinese used for trading in southern ports (c. 1750-1880). The language has Chinese features but is widely thought of as a simple form of English designed by the British for the Chinese to use but the real story is a lot more complex than that.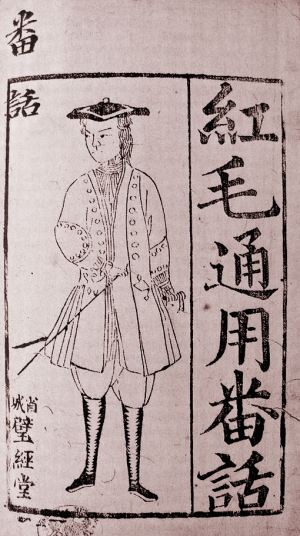 The Red-haired glossary,. c. 1835. Available under a
Creative Commons License

➚
Statue of the
Tang dynasty
painter Wu Daozi
Conventions
We use a consistent style for links within Chinasage. An internal link taking you to another page within our site is shown like this while a link to a page on any other web site is shown like this ➚.
We use Chinese characters wherever appropriate. Most browsers should display both the characters and the pinyin correctly. Where the older Wade Giles system is still used we make sure this is highlighted. Except where stated all characters are the modern simplified form used in the People's Republic rather than the traditional ones (pre-1970s). To help you learn Chinese characters many of the very common characters are highlighted thus: 中 hovering the mouse over the character pops up a box showing derivation and usage information for the character.
Dates are given using the BCE/CE ➚ (Before Common Era and in Common Era) year convention rather than BC/AD. If a date is not followed by BCE or CE it should be taken as CE.
Authorship
All the text on the Chinasage web site is our own, we do not copy and paste from other web sites. We research each topic from a number of separate sources. The only exception to this are quotations and image credits. All text is our copyright and can not be used/copied without our permission. We are independent of any other company or government, the opinions expressed are our own. We do not receive funding from any external agency or organization.
Teacup Media (China History Podcast)
We are delighted to be able to promote links to Laszlo Montgomery's excellent Teacup Media ➚ series created over the last six years. Lazlo Montgomery ➚ has in depth knowledge of building commercial contacts with China over 25 years. This set of 175 podcasts totals almost 100 hours of audio commentary which covers every conceivable topic in Chinese history. Highly recommended.
Acknowledgments
We are extremely grateful to the many people who have put their photographs online for anyone to adapt and use. Without them our site would be very drab. If we are not using the image license correctly please let us know. Some pages use Javascript ➚ to create special effects such as our airport table and calendar. We are grateful to the original authors for providing their code to be used and adapted by anyone else. The online Chinese dictionary uses the definition from the CC-CEDICT project ➚ for which we are grateful for a generous free license.
Feel free to contact Chinasage to point out any errors, omissions or suggestions on how to improve this web site.
Copyright © Chinasage 2012 to 2018
Please wait...
Downloading information about character