Chinasage : All about China
W
e hope China sage's information will be of use to everyone with an interest in the World's most important nation. We cover China's
provinces
,
history
,
language
and
traditions
.
China sage
remains under active development; please check back regularly to look at the revised and expanded information.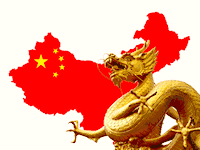 Events for 24th Aug
1624
Guoxingye born 1624
(392 years ago)
2008
Beijing Olympic Games ended 2008
(8 years ago)
Fact of the day
China's flag
The four smaller stars on the flag of the People's Republic represent the four classes of people: working class; peasantry; petit bourgeoisie and patriotic capitalists.
Read More
Time in China
Current weather

Beijing weather
Clear
77
° F /
25
° C
Aug 23rd 2016 at 7:00pm UCT

We're building an exciting new information source all about China.
We found other sites about China were poorly structured, too detailed (such as Wikipedia) or just too old-fashioned. What we thought was needed was a carefully constructed set of pages with strict editorial control so that links and pages are consistent, up-to-date and easy to navigate without clutter.
Our first release included descriptions of each province that makes up China, this was followed by the dynasties that follow China's history and we are now adding all sorts of features on traditions and culture. We hope you find the site the best place to start your study of China. We plan to release further pages on news, key figures, cultural background and anything else we hope you will find relevant to understanding this vast country.
If you think you know about China, check out your knowledge with our Quiz section, all the answers to the questions are somewhere on the web site. Our source section has full reviews and descriptions of over a hundred books about China that have been used as reference material for these pages.
We chose the name "Chinasage" for the web site because this can be read as either "china sage" (中国英明 zhōng guó yīng míng) or "china's age" (中国时代 zhōng guó shí dài) , which promotes our new knowledge resource at a time when China has come of age in the World.

January 2015. Chinasage is now available in convenient and updated eBook format.
Click here
for more details.
Playing Chinese Chess. 2010. For more evocative images visit
aburyan.com

➚
. Image by
Endrjuch

➚
available under a
Creative Commons license

➚
China Sage Site updates
Here are the last few updates made to the web site. For older entries please visit our site updates page.
Mon 22
nd
Aug
The study of the written Chinese language - the characters - is a really fascinating subject. Each stroke that is made has some meaning. Most of the frequently used characters are very old and tell a story, They are usually made up of a 'radical' part and a part that either contributes to the meaning or hints as to pronunciation. We have started with a few hundred
characters
and hope to soon build up the numbers - you need a couple of thousand to read a newspaper. We provide a much fuller range of characters in our free online
dictionary
.

Mon 18
th
Jul
A visitor kindly pointed out that some of our pinyin had the tone marks over the incorrect vowel. If there are several vowels in sequence the rule for placement is rather odd (as in the case of 'xiao'). The rule is that the tone mark always goes over the 'a' or 'e' if there is one in the sequence, In all other cases (except one) it goes over the last vowel, so in 'ui' it goes over the 'i'. However there is one special case, for the combination 'ou' it goes over the 'o' not the 'u'. We hope we have corrected the offending instances.
Wed 18
th
May
We have performed another scan of every single page on the web site and made a few corrections here and there. More cross-links to related topics have been added and the quality of the text improved. One or two embarrassing mistakes were found which have now been corrected.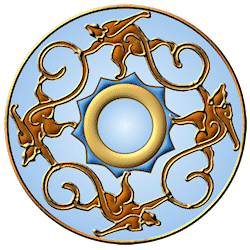 Fri 22
nd
Apr
As much of this web site covers history and traditions it could be considered to be stuck in the past. We made the decision not to cover current affairs in China as we are not journalists and all we would be able to do was re-publish information produced elsewhere. However we felt it important to put down our general feelings about the direction that China is taking because so much is rooted in traditions and history and also we believe much that is written about China's future is misinformed.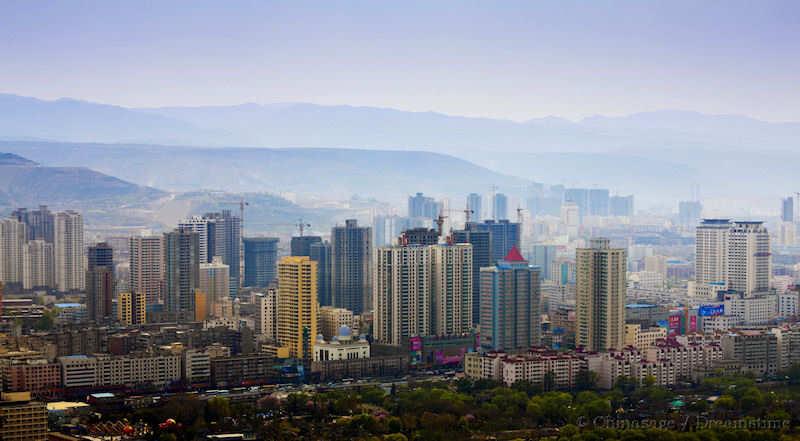 Lanzhou city skyline,
Gansu
Fri 15
th
Apr
Now that a quarter of 2016 has gone it was time to think ahead to Chinese New Year for 2017. When preparing the calendar for the full year 2017 we spotted that there had been a problem with the handling of the double sixth leap month in 2017. There was also an error affecting some 2018 entries too. Hopefully all the festival dates are now correct and nothing more needs to be done for another year. In adding the public holidays for 2018 we noted that the government is easing back from whole weeks of public holiday, making holiday on two of the days at the discretion of the employers.
Fri 1
st
Apr
When reviewing the Chinasage web site we discovered that although 'Emperor' is mentioned all over the place within our history pages, there was nowhere that we set out what an Emperor does and how the Imperial system operated in overview. So we have added a page that sets out to explain the Imperial name, 'son of heaven', empress, dragons, eunuchs and all the related terms that usually get mentioned in passing.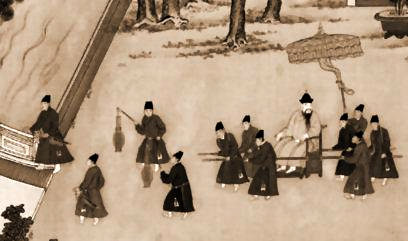 Ming Emperor Xuande with his imperial eunuchs. 1425-35. Image by unknown court artist available under a
Creative Commons license

➚
---
Testimonials
Here are some genuine, unsolicited words of praise that people have very kindly sent to us.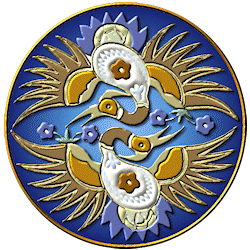 "Exquisite, lovely page. I'll return when I have more time and see if I can give you an in-depth critique. From what I can see, damn good work!"
"I think your website is really cool, especially the English translations of some facts about china, Chinese culture and language, etc."
"I always check your website and information, your website id unique and informative for all people across the world . So, special thanks to your kind service, presentation and attention.".
"Thank you for the absolutely amazing site that you have created!"
"Great site!!! Thanks a lot!"
Conventions
We use a consistent style for links within the site. An internal link taking you to another page within our site is shown like this while a link to a page on any other web site is shown like this ➚.
We use Chinese characters wherever we feel it appropriate. Most browsers should display both the characters and the pinyin correctly. Where the older Wade Giles system is still used we make sure this is highlighted. Except where stated all characters are the modern simplified form used in the People's Republic rather than the traditional ones (pre-1970s). To help you learn Chinese characters many of the very common characters are highlighted thus: 中 hovering the mouse over the character pops up a box showing derivation and usage information for the character.
Dates are given using the BCE/CE (Before Common Era and in Common Era) year convention rather than BC/AD. If a date is not followed by BCE or CE it should be taken as CE.
China sage authorship
All the text on this web site is our own, we do not copy and paste from other web sites. We research each topic from a number of separate sources. The only exception to this are quotations and image credits. All text is our copyright and can not be used/copied without our permission.
We are independent of any other company or government, the opinions expressed are our own. We do not receive funding from any external agency or organization.
Acknowledgments
We are extremely grateful to the many people who have put their photographs online for anyone to adapt and use. Without them our site would be very drab. If we are not using the image license correctly please let us know.
Some pages use Javascript ➚ to create special effects such as our airport table and calendar. We are grateful to the original authors for providing their code to be used and adapted by anyone else.
The online Chinese dictionary uses the definition from the CC-CEDICT project ➚ for which we are grateful for a generous free license.
Feel free to contact Chinasage to point out any errors, omissions or suggestions on how to improve this web site.
Copyright © Chinasage 2012 to 2016
---