Chinasage : All about China
W
e hope China sage's information will be of use to everyone with an interest in the World's most important nation. We cover China's
provinces
,
history
,
language
and
traditions
.
China sage
remains under active development; please check back regularly to look at the revised and expanded information.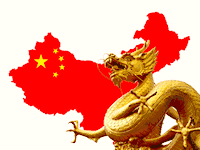 Events for 23rd Oct
1928
Zhu Rongji born 1928
(87 years ago)
Fact of the day
Earthquake-proof buildings
China has been subject to many severe earthquakes, it holds the sad record for the most people killed by them. Buildings that can withstand the enormous forces have therefore been a key
design element
. For this reason stone walls have been avoided in preference to heavy roofs supported on many solid wooden pillars, the pillars are rested on a solid platform. This design allows some flexing to withstand the tremors.
Read More
Time in China
Current weather

Beijing weather
Clear
48
° F /
9
° C
Oct 23rd 2015 at 11:30am UCT

We're building an exciting information source all about China.
We found other sites about China were poorly structured, too detailed (such as Wikipedia) or just too old-fashioned. What we thought was needed was a carefully constructed set of pages with strict control so that links and pages are consistent, up-to-date and easy to navigate without clutter.
Our first release included descriptions of each province that makes up China, this was followed by the dynasties that follow China's history and we are now adding all sorts of features on traditions and culture. We hope you find the site the best place to start your study of China. We plan to release further pages on cities, current affairs, news, key figures, cultural background and anything else we hope you will find relevant to understanding this vast country.
If you think you know about China, check out your knowledge with our Quiz section, all the answers to the questions are somewhere on the web site. Our source section has full reviews and descriptions of over a hundred books about China that have been used as reference material for these pages.
We chose the name "Chinasage" for the web site because this can be read as either "china sage" (中国英明 zhōng guó yīng míng) or "china's age" (中国时代 zhōng guó shí dài) , which promotes our new knowledge resource at a time when China has come of age in the World.

January 2015. Chinasage is now available in convenient and updated eBook format.
Click here
for more details.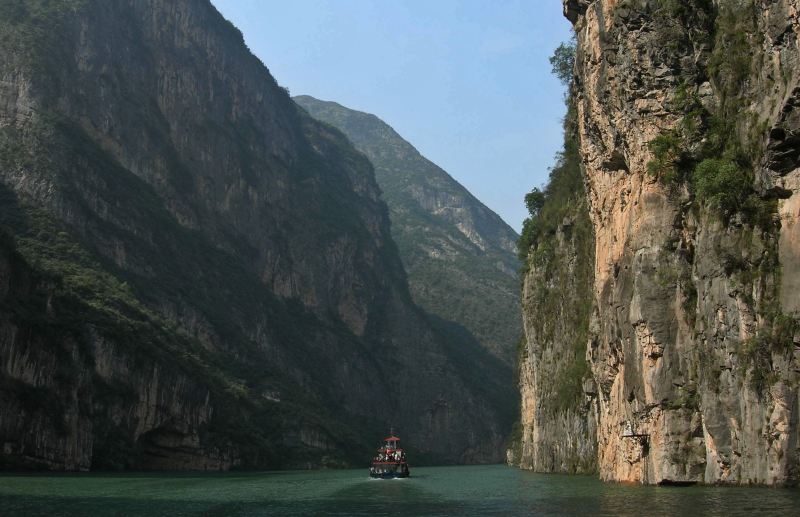 Tributary of the Yangtze River Photo by
Oskarp

➚
, available under a
Creative Commons license

➚
.
Site updates
Here are the last few updates made to the web site. For older entries please visit our site updates page.
Wed 9
th
Apr 2014
With some trepidation we've added a page on the
traditional attitudes to women
over the centuries. This topic is a little sensitive because Confucian doctrine was so heavily weighted towards men. It is all a bit strange to those unfamiliar with this topic seen from modern enlightened eyes. We also cover traditional marriages and widowhood as well as the much misunderstood term 'concubine'. At the same time we have released quite a few of the less well-known
traditional festivals
including such things as the 'Clothes Drying Day'. They are now marked on our
calendar page
.
Mon 24
th
Mar 2014
Another pair of rather different pages have been added to the site. Throughout Chinese Imperial history the role of the
court eunuchs
has been significant. Such a possibility now seems very strange but the practise of deliberate castration was not restricted to China it was used in Arabia and of course to maintain the vocal talents of castrati. Contrasting to this is a brief page about the
Cantonese language
, spoken differently to Mandarin and yet amazingly written down in the same way.
Wed 12
th
Mar 2014
As a background activity we've been enhancing our pages on the early history of China, we have now got as far as the Tang dynasty. A new section on the
100 Schools of Thought
has been added. Our main addition just released is a broad survey page of
food
in China, with reference to all the main regional cuisines including Chuan; Cantonese; Min; Su and Tianjin.
Thu 20
th
Feb 2014
We have added a page on money covering the 3,000 years of Chinese coinage and also the first paper money in the world. This somewhat dents the prestige of
sterling
as the world's oldest living currency as it has only been going 1,500 years. A few mini articles have been added on diverse topics:
the kowtow
; the
'gang of four'
and the
xixia kingdom
all expanding our coverage of all things Chinese.
Thu 6
th
Feb 2014
Although substance ought to be more importance than looks, we have spent time fine tuning the appearance of the web site. Over the two years since the site was founded, pages were developed with their own individual style so it was time to review the whole site to enforce consistency. We have added page numbers to the reference material for the articles, we thought this would give confidence that specific pasages of books had been referred to when writing the article. Many of the history pages have been updated with information from new sources.
Tue 14
th
Jan 2014
If you would like daily information about China our new
diary feature
may be of interest to you. It provides a daily fact about China (historical or traditional not political), a list of upcoming Chinese festivals, a daily proverb and the current weather at Beijing.
---
Conventions
We use a consistent style for links within the site. An internal link taking you to another page within our site is shown like this while a link to a page on any other web site is shown like this ➚.
We use Chinese characters wherever we feel it appropriate. Most browsers should display both the characters and the pinyin correctly. Where the older Wade Giles system is still used we make sure this is highlighted. Except where stated all characters are the modern simplified form used in the People's Republic rather than the traditional ones (pre-1970s). To help you learn Chinese characters many of the very common characters are highlighted thus: 中 hovering the mouse over the character pops up a box showing derivation and usage information for the character.
Dates are given using the BCE/CE (Before Common Era and in Common Era) year convention rather than BC/AD. If a date is not followed by BCE or CE it should be assumed that is CE.
Authorship
All the text on this web site is our own, we do not just copy and paste from other web sites. We research each topic from a number of separate sources. The only exception to this are quotations and image credits. All text is our copyright and can not be used/copied without our permission.
We are independent of any other company or government, the opinions expressed are our own. We do not receive funding from any external agency or organization.
Acknowledgments
We are extremely grateful to the many people who have put their photographs online for anyone to adapt and use. Without them our site would be very drab. If we are not using the image license correctly please let us know.
Some pages use Javascript ➚ to create special effects such as our airport table and calendar. We are grateful to the original authors for providing their code to be used and adapted by anyone else.
The online Chinese dictionary uses the definition from the CC-CEDICT project ➚ for which we are grateful for a generous free license.
Feel free to contact Chinasage to point out any errors, omissions or suggestions on how to improve this web site.
Copyright © Chinasage 2012 to 2015
---