China's Geography : its Mountains, Basins, Rivers and Plains
Hover the mouse over an area in the map, an information box will pop-up with details of the regions of China.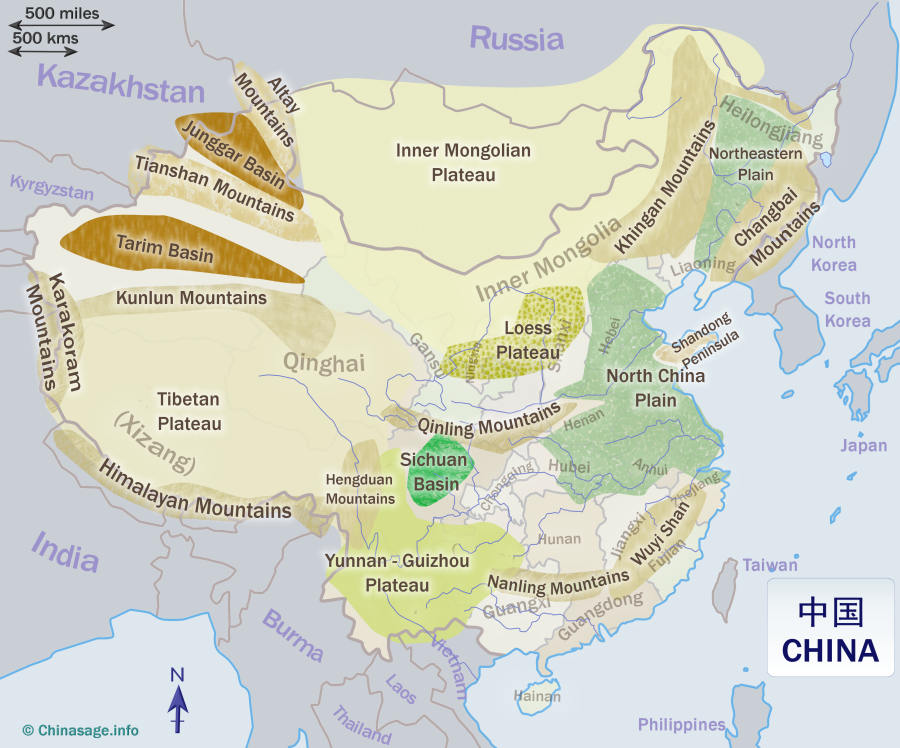 China is a very diverse country with many distinct geographical regions. It has deserts, high mountains, grasslands, tropical forests and almost every other geographical feature that you can think of.
China's terrain falls in steps from the high Tibetan plateau in the south west to the flat North Coastal plain in the north east. Three great rivers run vaguely west to east to divide the nation into three east-west zones, the Huang He (Yellow River); Chang Jiang (Yangzi River) and Yu Jiang (Pearl River). North-eastern China is dominated by flat plains and coastlines while southern China is mountainous with a rocky coastline. The usual line taken to divide northern from southern China is the course of the Huai River which runs through Henan and Anhui. The lack of rain in western China is one of the most important features of China's climate (see separate climate section).
See also