欢

huān merry

Made up of [

欠

qiàn

yawn; deficient radical 76,

又

yòu

also; in addition; and radical 29]

Alternative

traditional form

of character:

歡
Note
The 'yawn' radical suggests an open mouth which can suggest laughing out loud
Number of strokes
6
Related characters
Using

欠

qiàn
:
饮

yǐn (to drink)
歌

gē (song)
Using

又

yòu
:
对

duì (right)
发

fā (to send out)
发

fà (hair)
反

fǎn (contrary)
及

jí (and)
鸡

jī (fowl)
难

nán (difficult)
取

qǔ (to take)
圣

shèng (holy)
树

shù (tree)
报

bào (to announce)
友

yǒu (friend)
支

zhī (to support)
受

shòu (to receive)
艰

jiān (difficult)
Different tone
涣
huàn
Phrases
欢迎
huān yíng
welcome
Wed 13
th
Dec 2017
We included a news item in July about the ambitious water management projects in China. A new article on the Shanghai Daily web site details just how impressive it all is. It is the world's largest water diversion project projected to cost $76 billion dollars. The first phase is complete and generating great benefit to Beijing. About 3 trillion gallons have been rerouted and the water all the way from the Yangzi is now supplying 70% of Beijing's water. All this is great news in the parched north but there are concerns that the diversion may adversely affect the lower Yangzi delta region's delicate ecosystem.
Read full story...
Read all our
news stories...
Routledge Grammar:Basic Chinese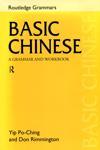 If you want to go beyond speaking and writing 'tourist Chinese' you need a good grounding in Chinese grammar. This Routledge guide goes far beyond memorizing useful phrases and serves as an essential course if you want to speak Chinese well and understand Chinese text. All the Chinese is in both pinyin and characters. It does not include a dictionary section so you will need a dictionary in conjunction with the book.
More details...

➚

Chinasage is a new web resource, started in 2012, pages will be added, enhanced and re-formatted regularly. Please check back soon for updated information about China.
We would be most grateful if you can help improve this page. Please visit our (secure) contact page to leave any comment. Thanks.
Citation information: Chinasage, 'Chinese character huān 欢 merry', , Web, http://www.chinasage.info/chars/fch_huan_merry.htm.
Copyright © Chinasage 2012 to 2017