良

liáng good; very; very much

Made up of [

艮

gèn

stubborn radical 138,

丶

zhǔ

dot radical 3]

Number of strokes

7
Related characters
Using

艮

gèn
:
很

hěn (very)
跟

gēn (heel)
艰

jiān (difficult)
Using

丶

zhǔ
:
太

tài (too)
玉

yù (jade)
丽

lì (beautiful)
乌

wū (crow)
义

yì (justice)
州

zhōu (prefecture)
主

zhǔ (owner)
住

zhù (to live)
弟

dì (younger brother)
白

bái (bright)
勺

sháo (spoon)
兑

duì (to cash)
令

lìng (to order)
尤

yóu (outstanding)
铺

pù (store)
为

wèi (do)
Different tone
两

liǎng (pair)
辆

liàng (collective word for vehicles)
Proverbs
苦口良药
kǔ kǒu liáng yaò
It may take hard work and discomfort to achieve something worthwhile
Routledge Grammar:Basic Chinese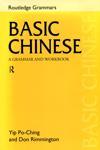 If you want to go beyond speaking and writing 'tourist Chinese' you need a good grounding in Chinese grammar. This Routledge guide goes far beyond memorizing useful phrases and serves as an essential course if you want to speak Chinese well and understand Chinese text. All the Chinese is in both pinyin and characters. It does not include a dictionary section so you will need a dictionary in conjunction with the book.
More details
China's Armed Services
The active armed services of China numbered 2.2 million in 2010, the largest force in the world, but due to China's huge population it is only 114th on a per capita basis well behind most industrialized nations.
Read More

Chinasage is a new web resource, started in 2012, pages will be added, enhanced and re-formatted regularly. Please check back soon for updated information about China.
We would be most grateful if you can help improve this page. Please visit our (secure) contact page to leave any comment. Thanks.
Citation information: Chinasage, 'Chinese character liáng 良 good', , Web, http://www.chinasage.info/chars/fch_liang_good.htm.
Copyright © Chinasage 2012 to 2017