孝

xiào filial piety or obedience; mourning apparel

Used as component

孝

in :

教

jiào

Made up of [

耂

lǎo

old radical 125,

子

zǐ

child; sage; seed radical 39];

教

jiāo
Note
Combines 'old' and 'child' suggesting the ancient Confucian duty of young to old, son to father
Number of
strokes
: 7
Related characters
Also uses
耂

lǎo
component:
老

lǎo (venerable)
暑

shǔ (heat)
者

zhě (in process of)
Also uses
子

zǐ
component:
存

biān (to exist)
孩

hái (child)
好

hǎo (good)
亨

hēng (prosperous)
季

jì (season)
孔

kǒng (great)
李

lǐ (plum)
孙

sūn (grandson)
学

xué (study)
字

zì (letter)
Sounds same
笑

xiào (smile)
校

xiào (school)
效

xiào (effect)
Different tone
小

xiǎo (small)
Also
孝
xiào filial piety
Routledge Grammar:Basic Chinese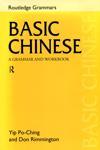 If you want to go beyond speaking and writing 'tourist Chinese' you need a good grounding in Chinese grammar. This Routledge guide goes far beyond memorizing useful phrases and serves as an essential course if you want to speak Chinese well and understand Chinese text. All the Chinese is in both pinyin and characters. It does not include a dictionary section so you will need a dictionary in conjunction with the book.
More details...

➚

Chinasage is a new web resource, started in 2012, pages will be added, enhanced and re-formatted regularly. Please check back soon for updated information about China.
We would be most grateful if you can help improve this page. Please visit our (secure) contact page to leave any comment. Thanks.
Citation information: Chinasage, 'Chinese character xiào 孝 filial piety or obedience', , Web, http://www.chinasage.info/chars/fch_xiao_filial_piety_or_obedience.htm.
Please wait...
Downloading information about character
Copyright © Chinasage 2012 to 2018
Please wait...
Downloading information about character