Chinese idioms E to I
A list of Chinese proverbs ordered by pinyin spelling.
kindness will enemy repay
Repay kindness with hostility
Reject kindness
Biting the hand that feeds it
child travel 1000 mile mother undertake worry
When children travel far away the mother worries
Mothers will always worry about their children
you cheat me swindle
Cheating and deceiving each other
Mutual distrust and deception. A relationship without any trust.
Dog eat dog
ear eye one new
New sights and sounds
A change of place, everything fresh and new
evil string of cash everywhere full
If evil was placed like discs on a string it would be always be full.
Evil is all around. Traditionally coins had holes in them and they were strung together.
evil person first tell complaint
The offender is the first to complain
The perpetrator diverts attention by being the first to complain
To cry 'wolf'
to work diligently to forget food
Working so hard as to forget to eat
Concentrating on work so much that appetite is forgotten. Implication that work is interesting rather than drudgery.
turn over cloud overturn rain
Conjuring clouds with one hand and rain with the other
Trying too hard to impress
凡
人
不
可
貌
相
,
海
水
不
可
斗
量
[凡人不可貌相海水不可斗量]
every person can not looks mutual, sea water can not argue capacity
Neither a person can be judged by his looks nor can the sea be fathomed
Judging by appearance is dangerous
Don't judge a book by its cover
prevent decline restrict gradual
Prevent problems by early action
A stitch in time saves nine. Tackle problems when they are small and can be dealt with before they get out of hand.
Nipping it in the bud
contrary overturn push and knock
Carefully considering the words push and knock
Spending considerable time to get the words just right. Showing excessive concern on minor details. Said to be the story of an Tang dynasty official who could not choose whether 'knock' or 'push' was the appropriate word in a poem.
Slow but sure
return old return child
Return to youthful vigour
Returning to youthful energy. Turning back the years. Often used as a compliment to someone sprightly in old age.
New lease of life
not donkey not horse
Neither a donkey nor a horse
A person or place that is neither one thing nor another. Indeterminate or strange combination.
Neither fish nor fowl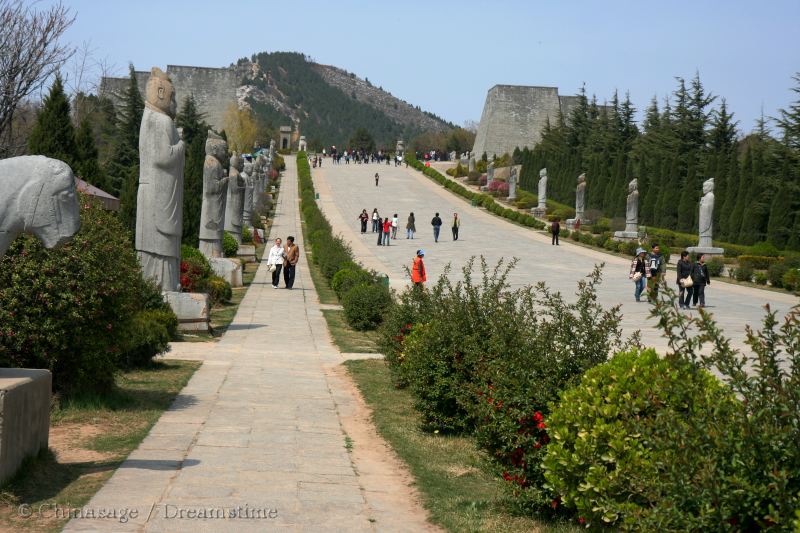 fly moth hurl fire
A moth throws itself into a flame
Heading for self destruction
Like a moth to a flame
fly yellow gallop extend
To fly in the sky like the legendary horse Fei Huang (flying yellow)
A meteoric rise to success and honour
flying bird walking animal
Birds and beasts
Wildlife
divide way raise horsebit
Go separate ways and urge on the horses
Choosing to go separate ways due to different plans and ambitions.
wind blow grass move
The wind causes the grass to move
A minor repercussion of a larger action. A trifling consequence
wind blow grass move
The wind causes the grass to move
A minor repercussion of a larger action. A trifling consequence
custom horse cow not each other reach
Horses and cows keep themselves separate
People moving in different circles, different agendas. Having nothing in common.
Apples and oranges
wind rain same boat
In the same boat in a storm
Facing troubles together
A trouble shared is a trouble halved
burn forest but cultivate, exhaust pool but fishing
Burn a forest to farm; drain a pond to fish
Ignoring the consequences
Marry in haste, repent at leisure
逢
奸
宁
可
玉
碎,
气
正
不
求
瓦
全
[逢奸宁可玉碎氣正不求瓦全]
come upon traitor stand approve jade, spirit straight no beg tile complete
In face of evil, rather be a broken jade than an intact brick
It is better to die with honor than surrender
abandon sleep forget eat
To forget to sleep and eat
To be absorbed in work and study
phoenix hair unicorn horn
As rare as phoenix feathers and unicorn horns
Seeking the unobtainable
good fortune not double arrive, misfortune not single walk
Blessings come along alone; troubles often come together
Bad fortune is more frequent than good
Ill fortune comes in threes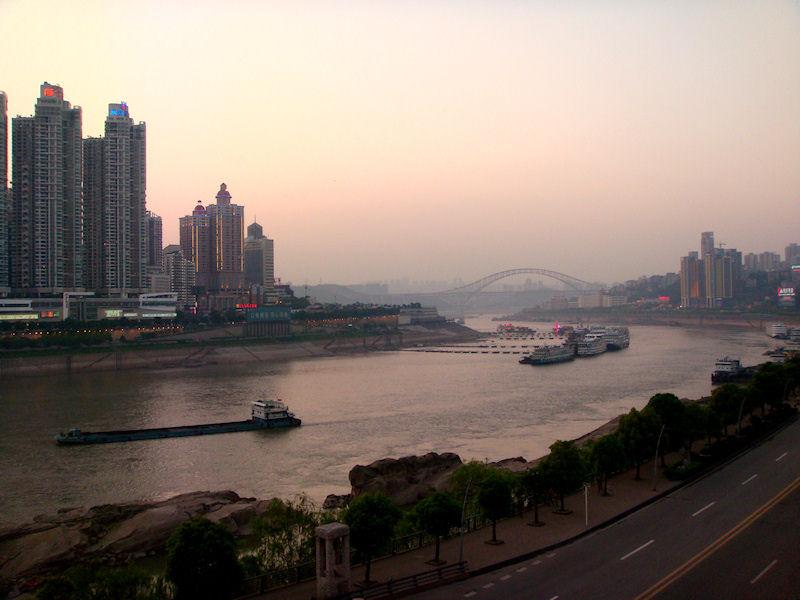 axe sharp no fear wood hard
A sharp axe does not fear hard wood
A talented person is not afraid of a difficult task
good fortune beautiful hall emperor
Prosperous and beautiful
To have the best of good fortune
overturn nest no entire egg
When the nest is overturned, no egg is left unbroken
In a disaster everyone will feel the consequences. Failure will affect everyone involved
spilled water difficult collect
Spilled water can not be recovered
What is done is done. The situation can not be restored to how it once was
There's no use crying over spilt milk
carry thorns ask pain
To carry a cane and ask to be punished
Admit a fault and offer an apology. The story is from the Zhou dynasty when Lin Xiangru of the Zhao kingdom had an adversity in Lian Po. Lian Po used every opportunity to dis his boss Lin Xiangru. Lian Po was then shown that solidarity was key to the state's survival and offered a humble apology. Lian Po carried brambles on his back for some distance to show his contrition
Swallowing your pride
wade hot water tread fire
Wade through scolding water and burning flame
Showing great courage and valour
Gan Jiang and Mo Ye
Two famous swords
These are the names of two supreme bronze swords of long ago. Gan Jiang was unable to melt the bronze until he added some hair and nail clippings from his wife Mo Ye. Only then could the swords be made and they were the sharpest swords ever made. Used to honor someone or something as superlative.
Cat's pyjamas
high no accomplish low no come near
Although not qualified for high office will not accept a lower position
Exaggerating one's skills
high mountain flow water
High mountains and flowing water
A description of beautiful music and by analogy a deep friendship.
Boon companion
high house make water tank
Pouring water from the roof of a tall building
Being in a good position to repel attackers. Holding a commanding position
change evil return correct
Abandon evil and turn to good
Reject bad ways and turn to the good
Turn over a new leaf
feeling kindness plan recompense
Gratefully returning kindness
Repaying a debt of kindness. The story is from the Zhou dynasty when the state of Wu was mounting a war against the state of Zheng. A Zheng fisherman offered to try to stop the conflict. He boldly went to the enemy general Wu Zixu and reminded him that his father had saved Wu's life a long time ago. The general then recalled the incident and in repayment of the kindness called off his attack on Zheng.
One good turn deserves another
do live no reason master pile up die also no merit
Working without obeying the boss will bring only hard work and no merit
Only work on what is needed to be done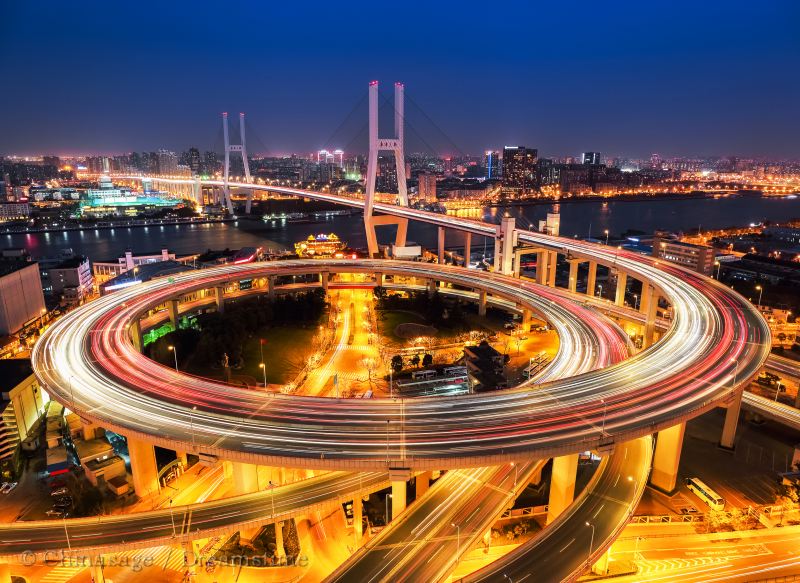 cut flesh oneself eat
Eating one's own flesh
A foolish, self defeating stratagem.
Cutting off your nose to spite your face
separate bank observe fire
Watch the fire burn from the other side of the river
Refusing to help others when it is needed
隔靴搔痒
separate boot scratch itch
Scratching an itch from outside of the shoe
An ineffective solution to a problem
each person act as government
Each following his own policy
Acting selfishly. Following own plans and ideas with no regard for others.
completion lost one basket of earth
A new dam is left incomplete due to the lack of one basket of earth
See things through to the end
dog anxious leap wall
A cornered dog will leap over a wall
Extreme circumstances require extreme measures
The end justifies the means
dog fierce wine acid
A fierce dog bankrupts a liquor store. A story of a shopkeeper who lost all his customers due to his ferocious dog
Bad company discourages true friends
dog tail to replace sable
Use a dog?s tail to replace a sable
A poor substitute for the original. Said of poor follow-up to promising earlier work. The story is of a usurper to the
Jin dynasty
throne who gave honors and titles to his whole family and household. There was insufficient sable tails to make the formal robes for all these people so dog tails were used instead.
temporarily prolong survive gasp
Lingering at last gasp
In the throes of dying. Making a final desperate action prior to dying.
At death's door
scrape eye appearance look at
Rubbing one?s eyes when seeing someone
Noticing that someone has changed for the better. Show respect for improvement and progress. Changing a view of someone's abilities.
Seeing someone in a new light
melon field plum below
In a melon field and under a plum tree
Avoid circumstances that give rise to false suspicion, If someone is seen near ripe melons or under a plum tree they are open to suspicion of theft. A longer form of the saying makes it clear that you should not tie up your shoes in a melon field or out on a hat under a plum tree as these actions are
tube middle peep leopard
View a leopard through a tube
A narrow-minded view of something. Not seeing the full picture.
Cant see the wood for the trees
hang up sheep head sell dog meat
Hanging up a sheep?s head but selling dog meat
Deceiving people into believing you are selling something much less valuable than it appears to be. A con trick. Dishonest advertising.
Buying a pig in a poke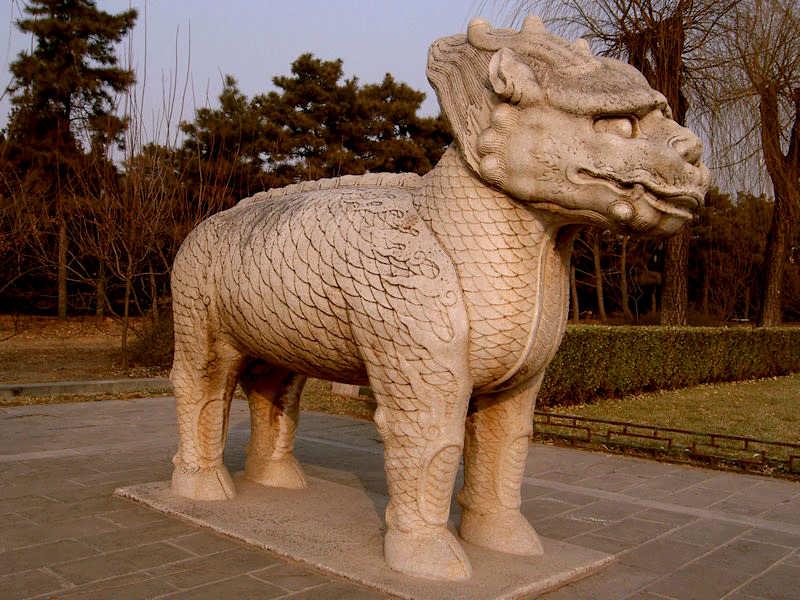 ghost caused by mind life
Ghosts are figments of the mind
Being scared of the paranormal; irrational fear of dark and shadows.
Frightened of your own shadow
bind foot not ahead
Dithering about
Unable to move forward due to misgivings. To hesitate about getting on and doing something.
All of a dither
go river destroy bridge
Dismantling the bridge after crossing it
Not showing due consideration for others
solitary palm difficult sound
You can not clap with just one hand
It is difficult to achieve anything on your own
It takes two to Tango
single stake one toss
Stake all on a single throw
Taking desperate measures to try to save a situation. Gambling everything on a change of fortune.
Last throw of the dice
ancient pride modern apply
Applying ancient ways to the present day
Learning from history. Applying past history to the current situation
bone thin as lath
Nothing but skin and bones
Emaciated
look at left and right sides but then talk him
Looking both ways and changing the subject
Avoiding talking about something; taking a long digression
keep sand shoot shadow
Making insinuations
To spit sand at someone's shadow, in other words to attack someone indirectly by innuendo. There is a legend of a three-legged turtle that would spit out sand at anyone who passed. Its spittle was so noxious that it would infect someone even if it only hit their shadow.
Handan study gait
Trying too hard to impress
Learning how the residents of
Handan walk

➚
. The story is of a man back in the
Warring States period
who took on the gait of grand city folk trying to impress but could no longer walk properly. Pompous and pretentious.
Make an ass of yourself
sea admit hundred rivers
All rivers run to the sea
We all shared a common destiny
good good mister
Yes-man
Someone who agrees with everything said. More likely to be so as to not give any offense rather than ingratiating
good horse no eat return head grass
A good horse will not eat the grass behind it
Pride may forbid a person going back to his home town after failure. Do not dwell on past actions, progress forward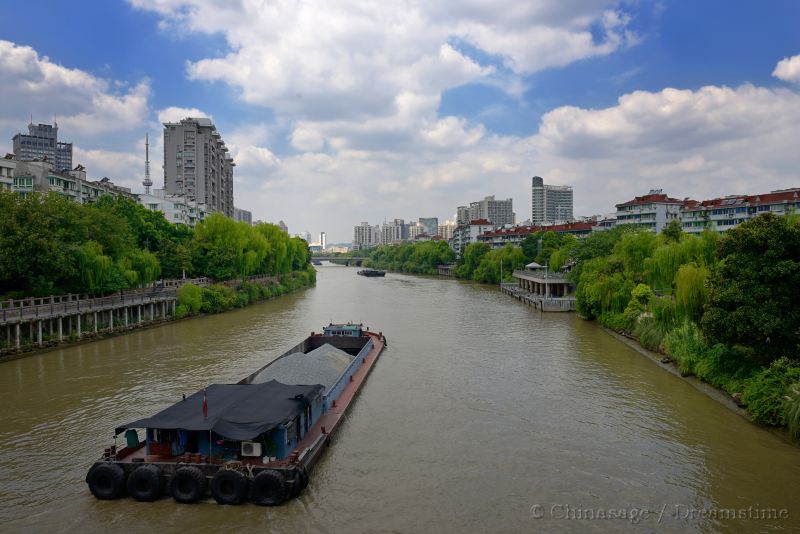 good person; good deeds
Good personality good deeds
Pleasant person who behaves well
A good man is hard to find
injure crowd this horse
The horse that causes trouble to the herd
The bad person of the family or group
Bad apple; Black sheep
Hepu pearl return
The Hepu pearls return home
Something or someone returns to its original source. Often said of someone returning to their original home district after years of wandering. The story is from the Han dynasty of Hepu, Gunagxi which was a leading center for pearl fishing until a local official over exploited the beds of pearls leading to Vietnam taking over as the leading procedure. Only when the pearl beds were left for years to recover did the pearl industry return.
The wheel has come full circle
harmony face contended colour
Having a happy face looking contented
Amiable appearance
He Dong lion roar
The lioness from Hedong roars
A husband under the control of a domineering wife. The story is of Chen Zao of the Song dynasty who often had guests around in the evening. If his wife got to hear that there were other women with him she would knock on the wall and roar. A hen-pecked man.
She who must be obeyed
dry rut silver carp
A carp in a dry rut
In a desperate situation. A fish stuck in a rut in the road will soon die if not moved. In need of immediate assistance.
In dire straits
across walk bully road
Walking sidewise to block the way
Being deliberately obstructive
crane stand chicken crowd
A crane standing amidst a flock of chickens
Being conspicuously different (often superior)
Standing head and shoulders above the opposition.
great swan 's aspiration
The aspirations of a great swan
Having unrealistic ambitions.
Wish for the moon
nobleman house appear sea
A noble?s house is as vast as the sea
A very tough task. A nobleman in ancient China would have a courtyard house with high walls and no easy entry. It was also hard to get any way to get an invite to visit such a noble. And so represents a high physical and social barrier.
Beyond your wildest dreams
back attend worries
Looking after troubles behind you
Worried about events back at home. Said of someone concerned about goings on at home rather than things immediately to hand.
behind arrive reside above
A later-comer surpasses everyone
A new arrival outperforms everyone present. A youngster outstrips the older generation
Put everyone in the shade
after raise him refined
Promising young talent
Said of someone showing talent at an early age.
He/she will go far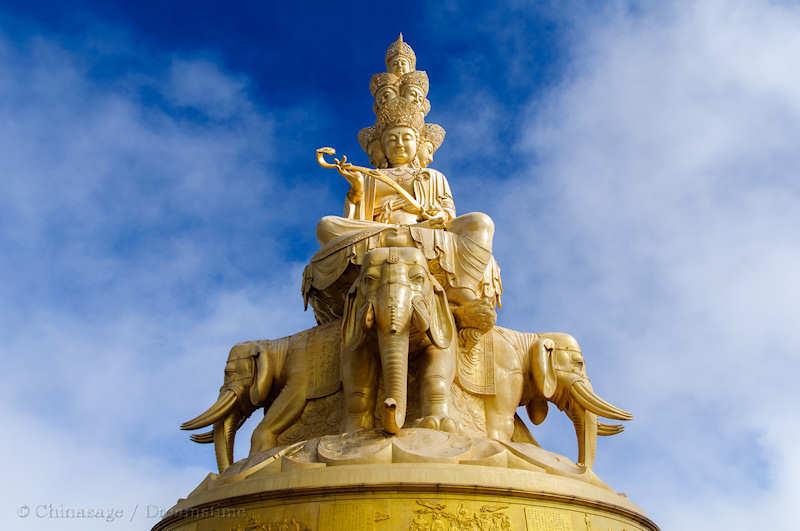 flower flower lifespan limit
Life full of experience. Dazzling world of excitement
World seething with life
flower but not fruit
Flowering but not bearing fruit
Said of someone is all show and no substance
All that glitters is not gold
heart content lose ambition
A contented life saps the will
Living a life of idleness and contentment can lead to idleness and laziness.
A Lotus eater
golden sorghum beautiful dream
A golden millet dream
A fanciful day dream. The story is of a man who took a brief nap while his host was cooking a bowl of millet. He dreamed of becoming married to a beautiful wife and immensely rich and living to a great age. When he woke up the millet was cooked but he found he was still poor.
Cloud cuckoo land
draw biscuit fill hunger
Drawing a biscuit to satisfy hunger
To act foolishly and ineffectively. Wasting time on fruitless projects
Soft in the head
draw tiger like dog
A drawing of a tiger that looks like a dog
Foolishly undertaking something over-ambitious and coming a cropper. Taking on something beyond your ability. Puffed up with self-conceit.
The pride of the peacock
draw dragon dot eye
To add eyes to a painted dragon
Make the final vital addition to complete something. Add finishing touches. The story is of a great painter who painted four dragons without completing the eyes. When challenged he claimed that it was to ensure they did not come to life and fly away. When pressured he drew in the eyes of two dragons and they promptly came to life and flew away.
Dotting the 'i's and crossing the 't's
draw snake add foot
Drawing a foot on a snake
Ruin by over working something. Add superfluous detail. Too meticulous
Gilding the lily
speech inside has speech
Within the talk there is more meaning
There is more in what was said than is obvious
suffer difficult see true affection
In adversity, true feelings are shown
Only in a crisis do you know who your friends really are
A friend in need is a friend indeed
change hot water no change medicine
Change the soup but not the medicine
Not getting to the root of a problem, making superficial changes
Rearranging the deckchairs while the ship is sinking
scatter sweat become rain, contrast shoulder succeed heel
Sweat dripping like rain?shoulder to shoulder and toes touching heels
Stuck in a very large crowd of people with no space to move.
avoid mentioning sickness fear medical
Hiding sickness for fear of treatment
Keeping mistakes and shortcomings to yourself. Refuse to listen to advice.
Sweep it under the carpet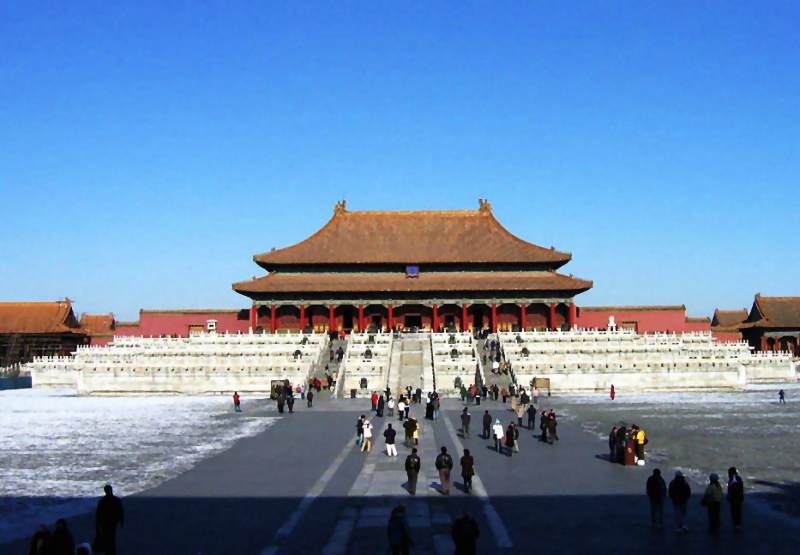 disaster not alone walk
Disasters do not walk alone
Misfortunes tend to come all at once
When it rains, it pours
disaster from mouth emerge
The wrong words can bring disaster
Be careful what you say
whole all swallow date
Swallow a date along with its stone
To read something without fully understanding it
None the wiser
fox fake tiger power
A trick of cunning to exaggerate self importance
A fox will pretend to have the power of a tiger. The story is that a fox followed a tiger in a parade. The animals panicked and the fox claimed that this was because they were frightened of the fox not the tiger. It goes back to the Warring States Period.
tiger father not dog child
A tiger does not father a dog
A son is similar to his father
Like father, like son
tiger mouth pull up tooth
To extract a tooth from a tiger's mouth
To be very daring and/or to take unnecessary risks
tiger den me save
Saved from the tiger?s den
A narrow escape from a dangerous situation.
tiger look at stare stare
A tiger's stare. To look covetously
To eye enviously
tiger head snake tail
Tiger's head; snake's tail
Begins promisingly but ends badly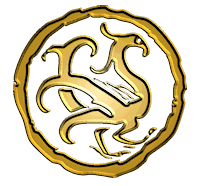 Our proverbs come with full information. The modern Chinese
characters
are given first with links that give information on the character. As proverbs are so old you will often see them written using the
traditional form of characters
; so if of the characters have been simplified the phrase is shown in brackets and gray text. . The characters are followed by the proverb (Chengyu) in
pinyin
. Next, there is a crude character by character transliteration into English, followed by a more accurate English translation. If this is a Chinese proverb alluding to history the meaning may still not be clear in English, so the general meaning follows. Finally some proverbs have fairly direct English equivalents, if so the English proverb is shown.
Our translations are in need of improvement, so please let us know your ideas. For background on the types and history of proverbs please
see our guide
.
See also