Chinese Events one month at a glance
义

yì justice; righteousness; meaning

Made up of [

丿

piě 'slash' radical 4,

丶

zhǔ dot radical 3]
Origin
Much simplified from original form showing an aggressive person being made as docile as a sheep. Modern form is balanced and symmetric
Full information for

义
Chinese Cuisine
A fine Chinese meal is a carefully balanced mixtures of flavors, textures, colors and food types. Although Western fast food has made major inroads in the cities there is still a great appreciation as food as one of the finer pleasures in life. Etiquette at formal banquets is important for visitors to understand before visiting China. Each region in China has its own variations with regional specialities, the cuisine in Guangdong is very different from that of Gansu.
Read More
Fri 1
st
Jun
The rapid industrial development in the last 30 years has been very bad news for China's rivers. In a new survey 22.1% of all water samples were considered unfit for human contact. This is an overall improvement of a few percent over previous years but in some areas there has been no improvement. Competitive advantage is blamed for some of the pollution, if a company spends extra money to clean up its effluent then its competitors who are not so fussy will gain the advantage. China has always been subject to flood and drought and is concerned that the extra requirements for intensive agriculture and industry will lead to severe shortages.
An example of how work can be done to bring back high water quality is the popular tourist spot of West Lake, Hangzhou. Treatment plants have been added that filter out contaminants and relocating over 7,000 people.
Read full story...
Read all our
news stories...
Use the arrow buttons at the top to change the month or year displayed. Click on a day to display events and extra information about the event.
For a full year's view please see our 2018 and 2019 calendars.
To see how the Chinese lunar calendar works please see our Chinese calendar page.
We have a calendar for the whole year 2018 that you can download and print click here.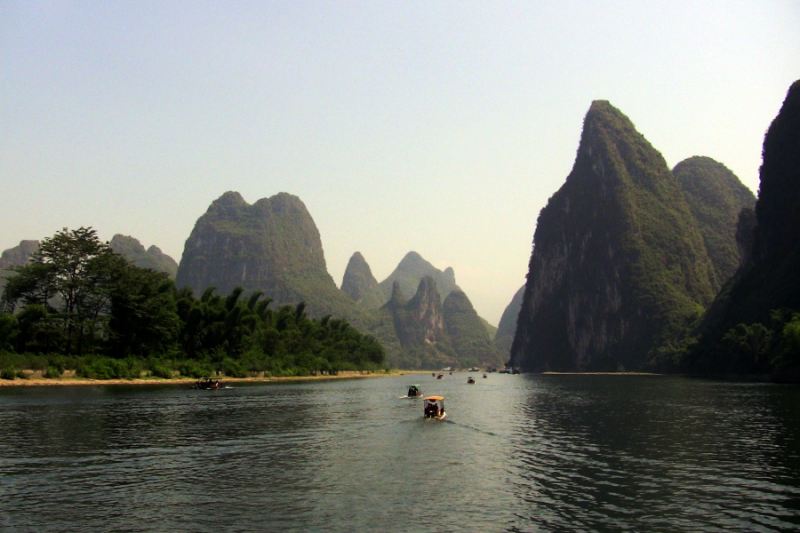 River Li (Lijiang) between Guilin and Yangshuo, Guangxi. 23 September 2009
Image by
Jerzy Bereszko

➚
available under a
Creative Commons license

➚

Last or
Next month
Festival on this day
Event on this day
Weekend
Today
Selected day
Public holiday

Chinasage is a new web resource, pages will be added, enhanced and re-formatted regularly. We would be most grateful if you can help improve this page. Please visit our (secure) contact page to leave any comment. Thanks.
Citation information for this page : Chinasage, 'Calendar of Chinese events and Chinese festivals for each month', last updated 18 Oct 2017, Web, http://www.chinasage.info/cal/calendar.htm.
Copyright © Chinasage 2012 to 2018
Please wait...
Downloading information about character